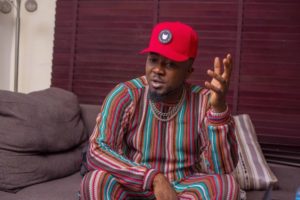 Following the impeachment of the 45th U.S President, Donald Trump, Nigerian rapper,  Ice Prince has called for some African countries to start nursing the thought  of impeaching their leaders.
The "Oleku" crooner  in a tweet, said Africans  need to learn from what's happening in the United States  rather than just following it on television like a soap opera.
Donald Trump was impeached on Wednesday  after a vote in the U.S House of Representatives.
Below is a screenshot of  Ice Prince's tweet