10 Best Igbo Bible Apps You Should Download Right Now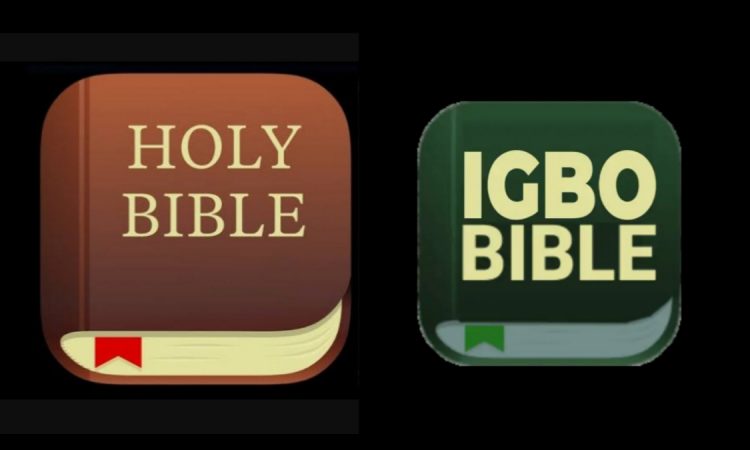 Igbo Bible Apps are designed to be easy to use and designed to help you read and understand Igbo bible
If you're an Igbo person that enjoys reading the Bible on your Android device, these are the best 10 apps for you to download and install right now. These apps make it possible to read the Bible in Igbo, listen to the audio version of it, and more! There are many advantages to having an app like this at your disposal, including better recall of passages and making you more prepared to share the gospel with others as well. You'll be thankful you downloaded these apps once you start using them!
10 Best Igbo Bible Apps You Should Download Right Now
1. Igbo Bible Nso
Igbo Bible Nso is an Igbo bible app with audio version of the bible in Igbo language. The app comes with complete old testament and new testament including daily devotionals, verse, quotes and prayers. This application is free for download and better work online but some sections of the bible can be used offline.
Download HERE
2. English Igbo Bible
English Igbo Bible is a free application that offers many features for reading the Bible in English and Igbo language. It has reading plans, including chronological, canonical, and historical. In addition, you can access the bible offline without the internet. The app also gives you the option to bookmark your notes and highlight text. English Igbo Bible makes it easier for you to search for a verse or quote to share or write down.
Download HERE
3. Super English and Igbo Bible
Super English and Igbo NIV & KJV Bible by Super Bible Zone is undoubtedly the best Igbo Bible app available. It includes a plethora of features. The app allows you to read the Bible in Yoruba even when you are not connected to the internet. Furthermore, it includes Quality Audio, note taking, Voice note for sermon recordings, Deep search, dark and light themes, home screen widget, font sizes, and other features. There are no in-app purchases and it is completely free.
Download HERE
4. Bible Nso Igbo
Bible Nso Igbo by Ever Dream Spirit is an Android and iOS app that offers a simple and more straightforward way of reading the Bible in Igbo language. The free application is accessible anywhere, whether online or offline. It has many features for readers, including customisation options like highlighting and saving your favourite passages.
Download HERE
5. Yoruba and Igbo Bible
Yoruba and Igbo Bible by onipaba is one of the best Yoruba and Igbo Bible apps for Android and iOS devices. It is an intuitive application that offers free resources for readers. In addition, you can access interactive reading plans and audio bible reading.
Related Article: 10 Best Yoruba Bible Apps You Should Download Right Now
Download HERE
6. Nigeria Bible App
This app allows you to read, listen to, and meditate on God's Word in five different languages (English, Nigerian Pidgin, Yoruba, Hausa, and Igbo). This Bible app is compatible with almost all Android devices, making it simple to download and use. You can also listen to the Bible in audio format with this app; simply select the "Speaker" icon from the app's menu bar.
Download HERE
7. Igbo Bible by ChristApp
Igbo Bible by ChristApp is a super simple Bible app with plenty of features. It includes over old and new testament in accurate translations. In addition, the app is very fast and has space for personal note-taking. The UI is simple and can easily be navigated by anyone whether old or young.
Download HERE
8. English- Igbo Bible
The app allows Igbo speakers in Nigeria to study the Bible in their native language on their mobile device and spread the Gospel all over the world. It includes the Old and New Testaments of the Bible as well as a one-year Bible study plan (from Genesis to Revelation). There is no need for an internet connection to use the Bible app.
Download HERE
9. Wazobia Bible
This app is a lovely bible app that includes three major Nigerian languages as well as English.It is one of the fastest growing indigenous Bible apps in Nigeria.It has intriguing features such as "Share Verse as an Image," "Bookmark," "Search," "Share," and more.
Download HERE
10. JW Library
JW Library is a Bible app designed exclusively for Jehovah's Witnesses. However, it contains a wealth of information that any deeply religious follower can benefit from. It contains Bible translations in over a hundred languages, including Igbo. This bible be suitable for Igbos who are Jehovah Witnesses.
Download HERE