10 Ridiculous Things People Have Been Arrested for Stealing in Nigeria (Photos)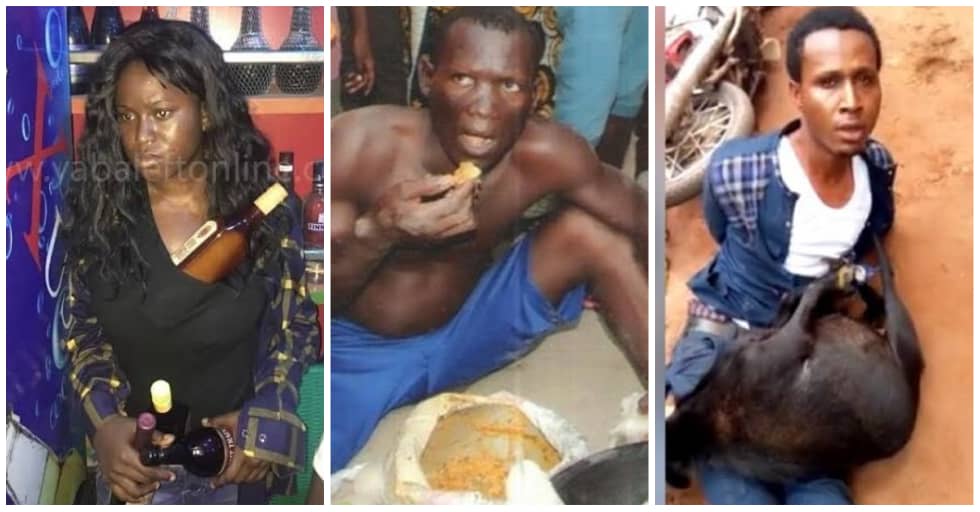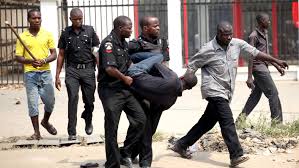 "Stop! You're under arrest! Put the Pot of Soup down. Anything you say or do will be used against you in the court of law!"
Ridiculous arrest happens all the time in Nigeria. Today we will be looking at some of the most ridiculous arrests in Nigeria. They're everything from pointless and embarrassing to downright shameful.
Bread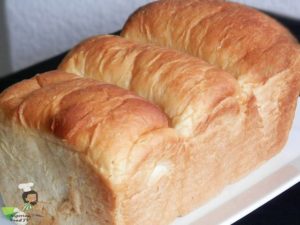 On the 8th of October 2018, a 25-year old man identified as Abraham David was charged to a court in Lagos and remanded in prison custody for stealing loaves of bread. It was gathered that David was employed by a baker, Mrs. Jenny Chris to sell bread along Ajao Road in Ajao Estate Lagos.
When Abraham rendered his account, the baker discovered it was not correct and he was asked what happened, Abraham explained that he used to eat from the bread whenever he was hungry while hustling at the bus stop.
The Baker did not take it lightly had handed him over to the police for stealing. The baker then calculated the number of loaves of bread Abraham did not render account for and claimed it was 18,000. Abraham unable to pay back was charged before a court in Lagos for stealing bread and was sentenced to 2 months in prison.
Goat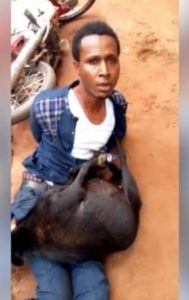 On the 3rd of August 2018, a Pastor identified as Chinedu from Orifite in Anambra state was caught stealing a goat by the local vigilante. After much interrogation, the pastor confessed he wanted to use the goat for rituals to boost members to his Church. The pastor was severely beaten, tied up with the stolen goat and paraded around the village before he was handed ove to the police.
Maggi
Now let's go to the Northern part of Nigeria. Two men Aliyu Umar 34, and Umar Yusuf 31 were caught stealing a carton of Maggi cube from the Kaduna Central Market. Why would someone steal a carton of Maggi? Sell it of cash? Use it for cooking? Lick it as candy? Only God knows. Aliyu and Umar were  presented before Magajin Gari Sharia court and they were sentenced to three months imprisonment
Kpomo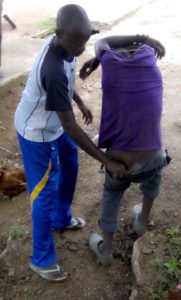 No matter how you try to discourage me, I will forever be a kpomo lover. Egusi soup, Banga soup, Stew, Kpomo is a goal! Whether it is harmful  or healthy  Emi ko bikita (I don't care) mama Sikera most always put three in my food.
On the 5th of April 2017, a 26-year-old man identified as Adesanya Tobi appeared in an Ikeja Magistrate court for breaking into a shop and stealing 44 pieces of Kpomo. As if that was not crazy enough the owner of the kpomo claimed that the 44 pieces o was worth N80,000. After much yada yada yada, Tobi was found guilty and was sentenced to three years in imprisonment because of Kpomo! Chai!
Wine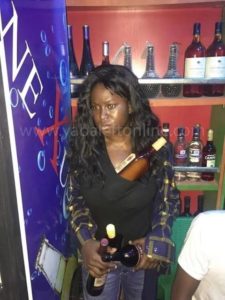 A popular Facebook slay queen identified as Mhiz Favour Kez was caught stealing wine from a shop in Abia State. She was severely beaten before she was given her freedom. Maybe her birthday was a few days away and she needed more booze. Hey! don't think of sending her a friend request to laugh at her. Mhiz Favour Kez has turned a new leaf.
6. Chicken
To an average Nigerian, Christmas is not complete with eating rice and chicken. The love for chicken is now a tradition to the extent even the poorest man would do anything to get chicken for his family during Christmas. However, a certain lady brought disgrace upon herself by stealing her neighbor's chicken. She was strip naked with the chicken tied on her back.
7. Female Undies
Stealing of female undies is something that is not stopping anytime soon In Nigeria. On the 24th of April 2019, the operatives of the Lagos State Police Command, Satellite Division, arrested Friday Emmanuel, 21 and Obiora Nwabueze, 29, at Mile-2-under-the-bridge after they engaged each other in fisticuffs following the failure of one of the parties to keep to the terms of agreement regarding the stealing of female pants.
According to Friday Emmanuel, Obiora Nwabueze(the tall one) asked him to steal used female pants for a fee of thirty thousand Naira. However, after he had successfully accomplished the task, Obiora Nwabueze reneged on his promise and forcefully attempted to take the pants from him which led to the exchange of punches. During interrogation, the said Friday Emmanuel regretted listening to his friend, Obiora, who was pestering him to get him female underwear he desperately needed to become rich. Both Friday and Obiora were sentenced to six years in prison.
8. Indomie and egg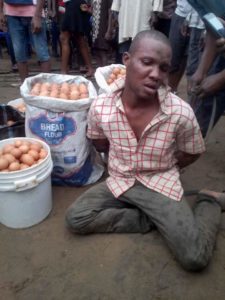 A 39-year old Olasunkanmi Ogunkoya was arrested and charged before a Lagos court for stealing a carton of Indomie noodles and a crate of egg in Lagos. He pleaded guilty before the Ejigbo Magistrates court and told the police that committed the crime so to feed his 4-year old daughter that his wife abandoned and left because he was penniless.  He confessed to having broken into the shop belonging to one Mrs. Bimbo Adesegun through the shop's ceiling, carted away the items and attempted to escape before he was caught in the night. He also damaged the roof worth about  N48,000. The owner of the shop, Mrs. Adesegun informed the court that it was not the first time, Ogunkoya was burgling her shop to steal. He was sentenced to 2 years in prison.
9 Sanitary Pad
No doubt the main reason why someone will steal blood-soaked female sanitary pad is to acquire wealth by crooked means. In Ondo State, a 70-year-old man Kayode Michael arrested for picking female bras, pants and blood stained sanitary pads. He was beaten black and blue by residents before the police came to whisk him away. After interrogation, he confessed he wanted to use the items for rituals to get rich. He was sentenced to 5 years behind bars.
10.  Pot of Soup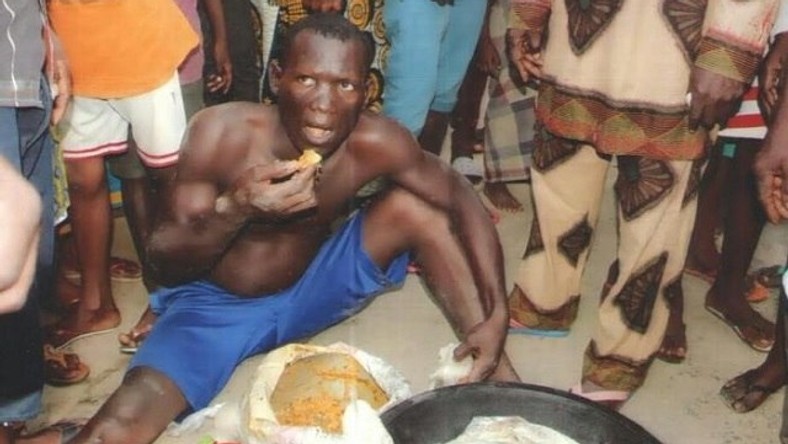 On the 11th of October 2016,  a 35-year-old man and father of 2,  Kaduna Enatimi was arrested by the Igbogene Vigilance Committee in Yenagoa Local Government Area of state for stealing a pot of soup, 12 wraps of fufu and a half basin of garri flour. The Leader of the Vigilance Committee narrated that he was caught red-handed with the food items stolen from a cafeteria owned by an Akwa Ibom State woman in the area. After Enatimi was taken to the Paramount Ruler of the area, the Obenibe X1 of Epie Kingdom, King Hope Adike, he was said to have confessed that hunger and economic hardship led him to steal the pot of soup and the other food items. He was paraded around the community before he was pardoned and allowed to go home.
Tags :
Crime
Nigeria
Nigerian Police