GOtv Jinja Price 2024 and Complete Channels List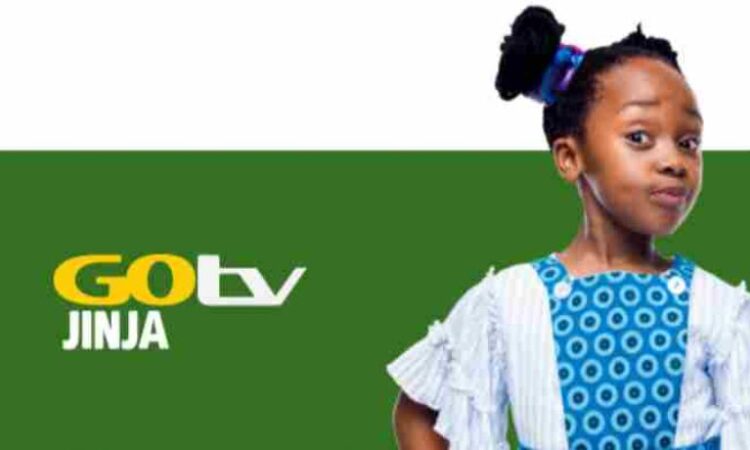 Good day readers! I hope this article finds you well.
As we start the new year 2024, many people will be considering upgrading their television packages to access more channels. GOtv is one of the most popular satellite TV providers in Nigeria, giving viewers access to lots of great entertainment.
In this article, I'll share the current channel listings available on GOtv Jinja packages in Nigeria. Jinja is one of GOtv's more affordable options, making it a popular choice for many families. Knowing what channels you can get with Jinja will help you decide if it provides the content you and your loved ones enjoy watching.
I've researched the latest GOtv channel list for Jinja here in Nigeria. This package is perfect for those who want entertainment without breaking the bank each month. You'll get channels with movies, soccer, kids shows, news and more.
GOtv Jinja Price 2024
The price of GOtv Jinja in 2024 is N2,700
GOtv Jinja Channels 2024
Africa Magic Hausa (4)
Africa Magic Yoruba (5)
Africa Magic Igbo (11)
Real Time (12)
E! Entertainment (26)
TVC Entertainment (27)
Trybe (97)
Africa Magic Epic (9)
Spice TV (10)
BLITZ (30)
SuperSport Select 2 (34)
Al Jazeera (40)
Arise News (44)
TVC News Nigeria (45)
NTA News 24 (46)
CHANNELS (95)
NTA Parliament (115)
Jim Jam (61)
Nickelodeon (62)
Sound City (75)
Sunna TV (84)
LAGOS TV (90)
NTA International (91)
SILVERBIRD (92)
AIT (93)
ONMAX (96)
Wazobia TV (98)
Galaxy TV (99)
OGTV (100)
Arewa 24 (101)
WAP TV (102)
RSTV (103)
EBS (104)
BCOS (105)
ITV Benin (107)
BISCON TV (108)
Liberty TV (110)
Tiwa n Tiwa (111)
R2TV (112)
RAVE (113)
NTA 2 (114)
FAITH (80)
ISLAM CHANNEL (81)
Emmanuel TV (82)
Dove TV (83)
Naija FM (301)
Wazobia FM (303)
How Many Channels Does GOtv Jinja Have In Nigeria?
The GOtv Jinja package in Nigeria includes 47 excellent entertainment channels. It offers plenty of variety without breaking the bank each month.
Does GOtv Jinja Have Africa Magic Channels?
GOtv Jinja package includes some highly popular Africa Magic channels like Africa Magic Yoruba and Africa Magic Igbo. It doesn't have all of them though.
Does GOtv Jinja have Zee World?
Unfortunately no, you need at least Jolli for that channel.
Does GOtv Jinja Have Nickelodeon?
Yes, the kids channel Nickelodeon is included on GOtv Jinja. Your little ones will love being able to watch their favorite cartoons whenever they want.
Conclusion
Well readers, I hope you found this breakdown of the GOtv Jinja channel lineup helpful! As you can see, while it doesn't have every single channel, it does offer a good selection of local entertainment at an affordable price.
Jinja strikes a nice balance of value and content. It covers all the basics from movies to sports to kids shows. And it's easy on the pocketbook each month compared to pricier packages.
If your primary needs are met with GOtv Jinja, then it's excellent value. But be sure to check the channels list closely to ensure your favorites are included before subscribing.
As always, let me know if any other questions come up regarding DStv or GOtv packages here in Nigeria. I'm always around to discuss the options further. Wishing you all the best as you plan your TV viewing for the year ahead. Thanks for reading!