How To Apply as ICT Personnels at 9mobile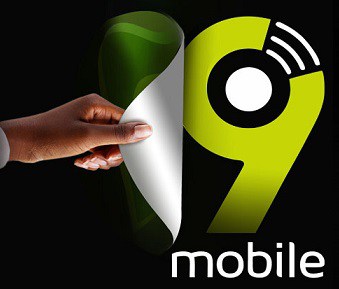 9mobile, is a Nigerian private limited liability company. EMTS acquired a Unified Access Service License from the Nigerian Communications Commission in 2007. The License enables EMTS provide Fixed Telephony (wired or wireless), Digital Mobile Services, International Gateway Services and National/Regional Long Distance Services in addition to spectrum assignments in the 900 and 1800 MHz bands.
They are recruiting to fill the following vacant positions below:
Job Title: Specialist, IT & Technical Audit
Location: Lagos
Job Summary
Conduct IT and Telecom audit reviews of EMTS Business/Operation Support Systems and IT & Telecom Infrastructure to evaluate confidentiality, integrity, availability, efficiency, effectiveness and compliance with applicable standards, best practices, and regulatory requirements and to appraise adequacy and soundness of related controls.
Principal Functions
Performs,individually or as part of a team, IT and Technical audits of the Company inaccordance with the Standards for the Professional Practice of Internal Auditas set forth by the IIA, and department standards.
Plans and executes technology audit projects (both IT and Telecom) designed to provide assessment of internal control processes and operational performance,in accordance with department and professional standards.
Demonstrate a thorough understanding of the business and applies knowledge in operating support systems.
Prepares and reviews audit work papers and reports the result of reviews of assigned activities and recommended management action.
Possesses knowledge of the current technology environment and industry trends to identify potential issues and risks.
Prepares detailed plans for performing individual audits including the identification of key risks and controls, determination of audit objectives, and development of an appropriate audit program.
Prepares,under minimal supervision audit reports designed to provide operating and senior management and the Audit Committee of the Board of Directors with an objective assessment of systems, processes and operations, and management's planned corrective actions.
Participates in reviews of internal controls and security of systems under development as well as major IT and telecom projects and initiatives.
Assists in the development and execution of a comprehensive audit plan based upon risk assessment, management's goals and objectives, and the requirements of the Board's Audit & Risk Committee. Identifies potential audit areas, assists with assessing the degree of inherent risk, and estimating the time and skills required to complete audit projects.
Assists in the implementation of special projects or studies, including risk assessments,fraud investigations, audit department policy updates, due diligence acquisition reviews, etc.
Educational Requirements
Bachelor's degree in Computer Science, Networking, Accounting, Finance or a related field.
Qualified as a Certified Information Systems Auditor (CISA) or Certified Information Security Professional (CISSP).
Certified Internal Auditor (CIA), and other certification specific to the information technology industry would be added advantage.
Experience,Skills & Competencies:
Three to five years post NYSC experience in Operational IT & Technical audit in an environment that provides exposure to sophisticated technology audit techniques, network security, technology infrastructure, software development,project management, or a related field for which Internal Audit has a need.
Understanding of concepts related to technology audit, including security and control risks such as logical and physical access security, change management, information security, business recovery practices and network technology.
Strong analytical ability, including network and network systems design, capacity planning, operations methodology, error detection/resolution techniques, quality assurance techniques, and implementation and management methodologies.
Knowledge of Control Objectives for Information and Related Technology, Accepted Auditing Standards, Standards for the Professional Practice of Internal Auditing.
Demonstrates critical thinking and analytical skills
Demonstrates organizational and leadership skills, including the ability to successfully manage multiple projects simultaneously
Demonstrates ability to work independently while contributing to the success of the team
Exceptional oral and written communication skills suitable for all levels of management.
Ability to negotiate and inspire effective, timely, proactive or corrective action by management
Passion for Excellence
Integrity
Empowering people
Growing people
Teamwork
Customer Focus
Interested and qualified candidates should:  Click here to apply
Job Title: Specialist, Fraud & Investigation
Location: Lagos
Job Summary
As the Specialist, Fraud and Investigation, you will participate in forensic and/or anti-fraud/corruption engagements including internal investigations of matters that may constitute a breach of the Company's Code of Conduct and established policies.
You will be involved in the design and planning of investigative plans and evaluating allegations of misconduct and violations of the Code of Conduct. You will also communicate your finding sand issues identified in a timely manner.
Principal Functions
Collect and analyze all relevant facts related to a specific allegation and to support or refute suspicions or allegations.
Participate in fact-finding as well as admission-seeking interviews.
Identify and define control issues and root causes, provide effective recommendations and solutions to identified issues.
Prepare report on findings while ensuring issues and the surrounding facts and circumstances are clearly communicated in a timely manner.
Assist in providing training and initiatives on fraud risks and awareness to staff.
Actively involved in the planning and fraud brainstorming sessions in preparation for the investigation.
Liaise with Internal (Human Resources, Legal,Security, Fraud Unit, etc.) and external (Law enforcement agencies)stakeholders as required.
Keeping abreast of the latest fraud detection techniques.
Other responsibility as assigned by Manager, Fraud &Investigation
Educational Requirements
B.Sc./HND in Accounting, Finance, Business Administration, Sociology/Physiology/Criminology
Must be a Chartered Accountant. Possessing Fraud Examiner certification will be an added advantage.
Experience, Skills & Competencies:
Three to Five years post NYSC work experience with 3years experience in forensic accounting related job, investigation and previous experiences in public accounting, advisory firm, and internal audit.
Proficient in Microsoft Office (Word, Excel, PowerPoint)and knowledge of ACL.
Proven ability to independently complete investigation.
Demonstrated track record of integrity, effective communication, innovation, and excellence
Strong written and verbal communication skills to deliver high quality, actionable feedback to client management on control issues and potential solutions to close gaps.
Must possess strong analytical and critical thinking skills.
Excellent written, verbal and interpersonal skills.
Ability to operate independently with integrity.
Attention to detail
Integrity
Objectivity
Independence
Credibility
Interested and qualified candidates should:  Click here to apply
Job Title: Senior Engineer, Transmission Planning and Optimization
Location: Abuja
Job Summary
Plan,design and optimize EMTS Nigeria access fiber and Microwave transmission network infrastructure to support network expansion, technological evolution and resilience enhancement.
Principal Functions
Responsible for all Access network planning,design and optimization activities to support EMTS network and services roll out in the assigned region
Responsible for planning and design of microwave Metro SDH rings to support network traffic and planned expansions
Responsible for the design of access transmission links (Microwave & Fibre) for site (2G,3G,LTE) connectivity and minimize dependency levels of sites within Lagos region
Generate transmission link budget for site connectivity (GERAN, UTRAN & E-RAN)
Ensure all line of sight (LOS) survey for transmission links are conducted and approved for roll out
Responsible for designing and planning of microwave last mile links to support Enterprise,POI deployments
Responsible for generating work orders to the relevant teams for implementation & ensuring implementation is carried out fully and integrated into the live network
Carry out detail optimization of the existing access & backbone microwave links.
Coordinate and manage the resolution of IuB congestion incidents and develop proactive strategies to limit congestion levels to set thresholds.
Responsible for daily monitoring of transmission network utilisation/performance with the view of carrying out optimisation activities as may be required.
Generate a daily, weekly and monthly report on access & backbone links with the agreed K.P.I
Responsible for development of process and procedures for access transmission links.
Prepare and submit periodic activity/management reports.
Prepare Microwave Spectrum frequency utilisation report for NCC reports
Keep abreast of global and local best practice as it relates to transmission planning and design.
Maintain in-depth knowledge and databases of existing access transmission infrastructure in EMTS
Perform any other duties as assigned by the Manager, Transmission Planning and Optimization
Educational Requirements 
First degree in Electrical or Telecommunication Engineering or relevant discipline.
Experience,Skills & Competencies:
Three (3) to Five (5) years post NYSC relevant work experience
Understanding of mobile technology back haul at the access, transport and core network layer is required
Must be able to use Path loss and network traffic analysis software ( i.e U-traffic, NOMAD) for designing & optimising transmission links
Must have a good knowledge of traffic forecast, capacity planning and IP/MPLS technologies
Must be able to deliver high level and detailed level transmission network designs
Must be able to use Microsoft excel, PPT (and other software) for reporting and presentations.
Proven experience in planning, design & engineering of transport and enterprise networks.
Must be able to deliver high level and detailed level transmission network designs
Telecommunications & Mobile Network Standards & Specifications
Transport Technologies
IP/MPLS/TE Technologies
Network Planning and Design
Problem Solving
Communication
Passion for Excellence
Integrity
Empowering people
Growing people
Team work
Customer Focus
Interested and qualified candidates should:  Click here to apply