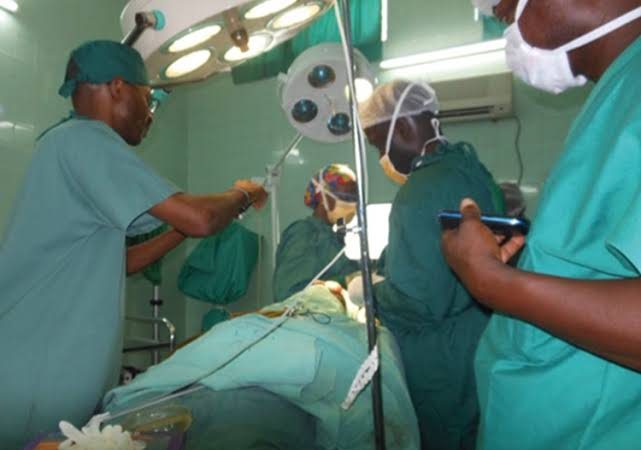 How To Become A Surgeon In Nigeria
Medicine and surgery is a professional education in Nigeria that takes six years to complete. The student will be exposed to a variety of medical-related courses. Before receiving your degree and license to practice medicine, you must successfully complete all of your courses in medical school. The medical profession is a noble one because you are responsible for saving lives and safeguarding citizens' well-being. However, becoming a doctor comes with a lot of hard work; from lengthy hours of study to countless exams and a heavy workload throughout a 6-year period, it's easy to see why the medical profession is held in such high regard.The hard work is eventually worth it when you see the great change you bring to your country in the health sector. Are you hoping to become not just a doctor but a surgeon, this article provides you with all the details you need on how to reach such a high point in the medical profession.
BECOMING A SURGEON IN NIGERIA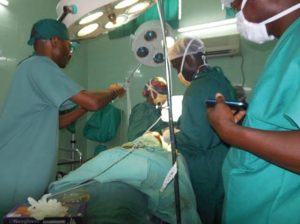 One of the foundations of medicine and surgery is that all surgeons must have a minimum medical degree to qualify as doctors. The surgical profession encompasses many different sectors, but one thing remains constant: it is a vocation of responsibility and leadership. A surgeon is largely responsible for a patient's pre-operative diagnostic, operation execution, and surgical care and treatment following the surgery. He or she is the surgical team's leader. The surgeon will have to make significant decisions about the patient's health, safety, and welfare when performing an operation.To ensure the patient's safety, he or she must collaborate with other members of the surgical team. A surgeon's assistant, who is also a skilled surgeon, the anesthesiologist, and operating room nurses round up the team.
WHAT DOES IT MEAN TO BE A SPECIALIST SURGEON?
A specialized surgeon is a medical professional who focuses on a specific branch of medicine, such as cardiology, neurology, or orthopedics, in order to become an expert in that discipline. All specialist surgeons have completed extensive education, training, and work experience in their respective fields.
Below are the steps to becoming a Surgeon in Nigeria:
WORK TOWARDS BECOMING A QUALIFIED MEDICAL DOCTOR
To become a surgeon, you must first become a medical doctor. There are some academic prerequisites that must be accomplished before you may qualify as a medical doctor in Nigeria. The process begins in secondary school, when you are required to take science courses such as chemistry, physics, and biology in order to comprehend the scientific method. If you know you want to be a doctor, you can't be in a social science or art class. After passing these classes, you can enroll in a university to pursue a degree in medicine.
ADMISSION INTO MEDICINE AND SURGERY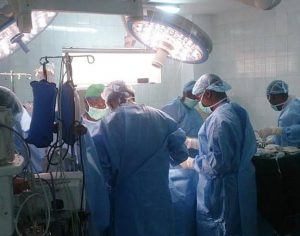 To be admitted to any Nigerian accredited university's medical school, you must have a minimum of 5 credits in the basic science disciplines of Biology, Chemistry, Physics, English, and Mathematics. This is the minimum need for most science courses, particularly medicine. Following that, you will be needed to sit for the United Tertiary Matriculation Examinations, in which you must achieve a score high enough to meet the university's cut-off level. Universities also offer a Post-JAMB examination as a screening measure to ensure that only the best candidates are admitted.
GAIN REAL-WORLD EXPERIENCES
If you want to become a surgeon, you have to be particular about gaining real-world experiences, treating people as a general practitioner before going into a specific branch of medicine.
INTERNSHIP
You must complete a twelve-month internship in a licensed Nigerian hospital after graduation before you can be officially registered as a medical doctor. Every medical school graduate in Nigeria serves as a Houseman before beginning their NYSC service (National Youth Service Corps). It is the comprehensive registration certificate that authorizes you to practice medicine in Nigeria. You must finish this internship within twenty-four months of graduating; otherwise, you will be required to take the MDCN's (Medicinal and Dental Council of Nigeria) evaluation exam before being completely registered.
APPLY TO THE SURGICAL DEPARTMENT OF A MEDICAL SCHOOL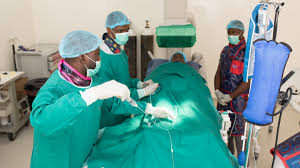 On your path to become a surgeon, you must apply to the surgical department of a medical school's training program. As a general surgeon, the admission criteria for various training programs are stringent. This training could take anywhere from five to eight years to complete. You will be certified as a surgeon once you have completed this training program.
Other Requirements to Become a Surgeon
Successful surgeons possess specific characteristics and outlooks that contribute to fulfilling careers.
Passion for the medical profession
Tenacity to persevere through more than ten years of formal training
Fast thinking skills
Decision making skills
Problem-solving skills
Management skills
IN THE FIELD OF SURGERY, THERE ARE MANY DISCIPLINES
Otolaryngology (ear, nose, and throat surgery) is a type of surgery that deals with the ears, nose, and throat.
Neurosurgery is surgery that deals with the brain and spinal cord.
Obstetrics and Gynecology – This specialty deals with medical and surgical care for pregnant women as well as other concerns involving the fetus and female reproductive organs.
Ophthalmic surgery is a type of surgery that deals with the eye and eyesight.
Orthopedic surgery encompasses the musculoskeletal system, which includes bones, muscles, and joints.
Surgery and medical care for children and teenagers is known as pediatric surgery.
The path to becoming a surgeon is arduous, requiring years of training and active practice in medicine, but it is one of the finest achievements in medicine and well worth the effort.