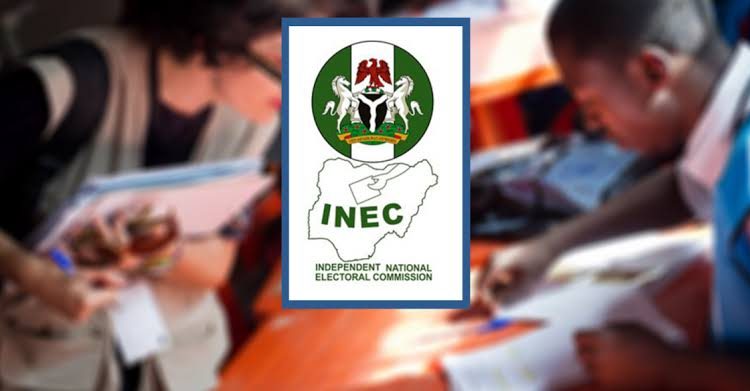 How to Register For Voters Card Online In Nigeria (Complete Guide)
Nigeria's electoral commission has began preparations for the country's general elections, which are just two years away.
The Continuous Voter Registration (CVR) exercise was launched by the Independent National Electoral Commission (INEC) on Monday, June 28, 2021, across the country. This comes after a two-year hiatus from the previous exercise.
Read Also: INEC announces date for 2023 presidential election
This is an opportunity for Nigerians who have yet to register to obtain a voter card, which would allow them to vote in any election. People whose permanent voters cards (PVCs) are destroyed, stolen, or who want to modify their biodata can participate in the process.
INEC has issued instructions to help people understand how the new voter registration procedure will work as the process begins.
How do you go about registering?
According to Obo Effanga, Resident Electoral Commissioner of INEC in Rivers State, voter registration will be done both online and in person.
Online registration: Nigerians can fill out all of their information on a new INEC portal and print off their registration slip.
Last week, INEC launched a dedicated portal. This is in contrast to previous years, when prospective voters had to wait in lines at numerous locations to register and receive their voter identification cards.
Nigerians can use the portal to begin the registration process online and then schedule a visit to an INEC State or Local Government Area (LGA) office to submit their fingerprints and finish the registration.
You can also use the online portal to request replacements for missing or damaged permanent voters cards, as well as to amend your biodata. It is also open to everyone who has changed their registrar or made any changes to their names or other information.
How to Register For Voters Card Online In Nigeria: 
Prospective registrants should visit cvr.inecnigeria.org or cvr.inec.gov.ng to perform a pre-registration
Registrants should create an account on the portal using a valid email address to enable he/her commence the pre-registration process.
An account registration link will be sent to the email address provided above during account registration
Click on the link sent to your email address to activate and continue with the pre-registration
Each registrant shall fill an online form with the relevant and necessary documents needed
After filling the form, the registrant shall select a date and time convenient for him/her to visit the registration centre for biometric capture
The registrant shall click on the submit button to complete his/her pre-registration, and after a successful submission, an application slip containing his/her application ID, a QR code and relevant details will be generated.
Print your application slip, which contains an application number, QR code and other details
Visit an INEC registration centre on the scheduled date of appointment with the printed application slip for biometric capture
A registration slip will be issued to you after the successful completion of your registration to be used to collect your permanent voters' card (PVC)
In-person registration: After completing the online registration, you must go to an INEC office in your local government area or any other approved INEC center with your printed slip. A biometric capture will be performed at the LGAs, after which you will receive temporary voter cards.
INEC has advised Nigerians against registering twice since the system will identify this and their registration will be terminated. They could also be prosecuted in court and face the consequences.
Who is eligible to participate in the voter registration process?
Nigerian citizens under the age of 18 who have not yet registered.
Registered voters who had concerns with accreditation in prior elections can file a request with the agency to have the issues resolved.
Registered voters who want to transfer their voting points from one location to another can do so.
Registered voters who have lost or damaged their voter cards can apply to have them replaced.
Registered voters who want to make changes to their voter registration cards can do so online.
For the time being, only the online registration of voters has begun, and INEC has not to set a date for the physical registration.
INEC has stated that it plans to add at least 20 million additional voters to the current 84 million.