HOW TO SWAP OLD TECNO PHONES FOR A NEW ONE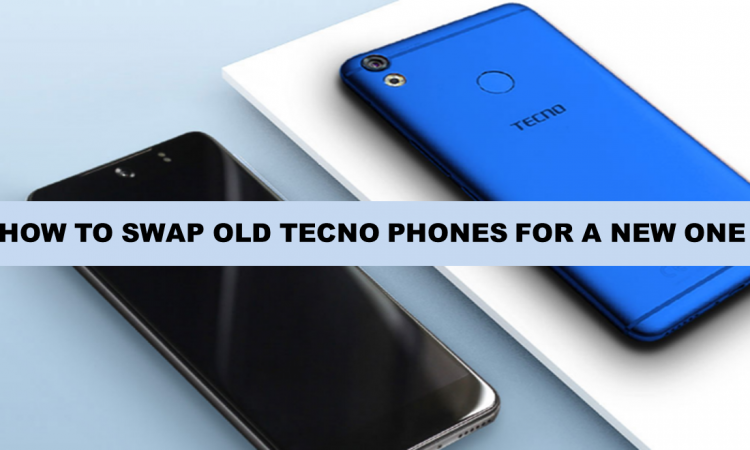 SWAP OLD TECNO PHONES – If you've been using your TECNO phone for long and you wish to swap it for a new one, the PHANTOM or Camon, Spark, Pop or other series, then the opportunity to do that is now available. You can now trade in any TECNO Phone thanks to Sentinel Exchange
Now you can trade in your old TECNO phones for any of latest ones at TECNO selected retail partners. The phone trade in program gives you the opportunity to spend less in getting a new device and also help reduce the impact of old smartphone waste in the environment.
The amazing part is that you can even trade a TECNO for another other device or vice versa, you can check the value of you current phone HERE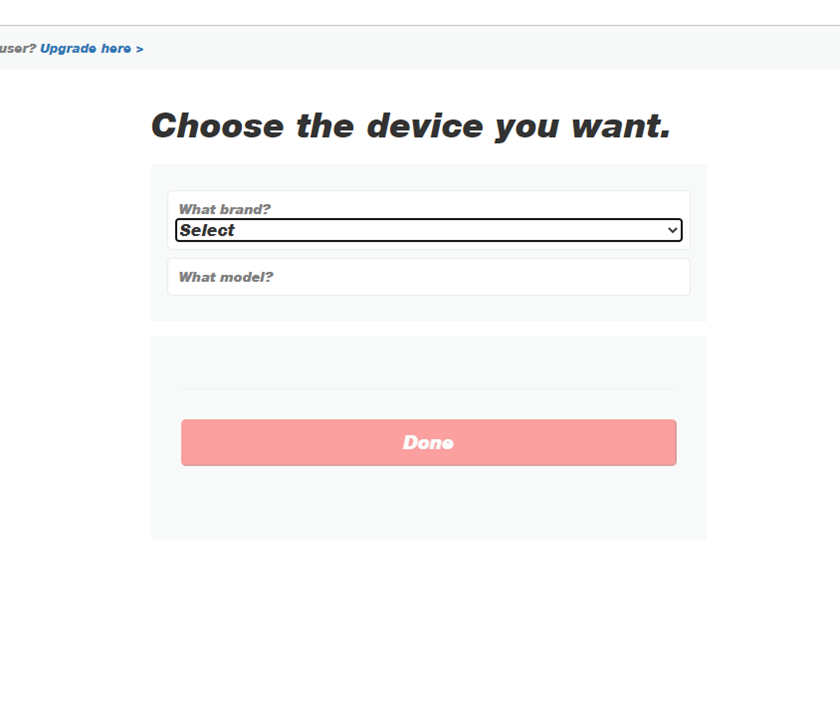 Simply walk into any TECNO retail partners, find out the estimated value of your old TECNO device, provide the necessary information and document required for the trade in, then swap your old phone for a brand new phone of your choice.
Below are list of some of TECNO retail partners where you can swap your phones and their locations.
| | | | | |
| --- | --- | --- | --- | --- |
| Dealer | Store | City | STATE | Region |
| Slot | Slot Systems, Aquinox Ajah | Ajah | Lagos | Lagos Island |
| Namzy | Namzy Ajah | Ajah | Lagos | Lagos Island |
| Fussy Tech | Fussy Tech | Ajah | Lagos | Lagos Island |
| Slot | Slot Systems, Admiralty Way, Lekki | Lekki | Lagos | Lagos Island |
| Slot | Slot Marina | Marina | Lagos | Lagos Island |
| Slot | Slot Systems, Akin Adesola | V.I | Lagos | Lagos Island |
| Slot | Slot Systems, Saka Tinubu | V.I | Lagos | Lagos Island |
| Pointek | Pointek Saka Tinubu | V.I | Lagos | Lagos Island |
| Slot | Slot FESTAC | Festac | Lagos | Lagos Mainland |
| Slot | Slot Festival Mall | Festac | Lagos | Lagos Mainland |
| Slot | Slot, Ikeja Mall | ICM | Lagos | Lagos Mainland |
| Pointek | Pointek Ikeja Mall | ICM | Lagos | Lagos Mainland |
| Slot | Slot Systems, Ola Ayeni | Computer Village | Lagos | Lagos mainland |
| Finet | Finet Awolowo Road Goshen Building | Computer Village | Lagos | Lagos mainland |
| Finet | Finet Awolowo Glass House | Computer Village | Lagos | Lagos mainland |
| Pointek | Pointek Medical Road | Computer Village | Lagos | Lagos mainland |
| Slot | Slot Medical Road | Computer Village | Lagos | Lagos Mainland |
| Slot | Slot Systems, Ikorodu | Ikorodu | Lagos | Lagos Mainland |
| Slot | Slot Systems, Ikotun | Ikotun | Lagos | Lagos Mainland |
| Slot | Slot Systems, Apapa | Apapa | Lagos | Lagos Mainland |
| Slot | Slot Systems, Okota | Okota | Lagos | Lagos Mainland |
| Slot | Slot System Surulere | Surulere | Lagos | Lagos Mainland |
| M & G | M & G Surulere | Surulere | Lagos | Lagos Mainland |
| Pointek | Pointek Surulere | Surulere | Lagos | Lagos Mainland |
| Slot | Slot 2 Garki | Abuja | F.C.T | North |
| Slot | Slot Banex | Abuja | F.C.T | North |
| Kolia Angel | Kolia Angel | Abuja | F.C.T | North |
| Pointek | SIS Pointek Wuse 2 | Abuja | F.C.T | North |
| Slot | Slot 2 Okpanam Rd, Asaba | Asaba | Delta | South South |
| Slot | STS SLOT ASABA | Asaba | Delta | South South |
| Slot | SIS Slot Benin | Benin | Edo | South South |
| Pointek | Pointek Asaba | Asaba | Delta | South South |
| Slot | Slot Enugu | Enugu | Enugu | South South |
| SLOT | SLOT ABA | Aba | Abia | South South |
| Slot | SLOT Owerri 1 | Owerri | Imo | South East |
| Komtech | Komtech | PHC | Rivers | South South |
| Slot | Slot 4 Aba road PHC | PHC | Rivers | South South |
| Slot | STS Slot PHC3 | PHC | Rivers | South South |
| Destiny Phone | DESTINY PHONES Artillery Junction | PHC | Rivers | South South |
| Next Time Mobile | Next Time Mobile | PHC | Rivers | South South |
| Slot | Slot 2 GRA | PHC | Rivers | South South |
| De Prince Emporium | De Prince Emporium | PHC | Rivers | South South |
| Visco | Visco Communications | Yenagoa | Bayelsa | South South |
| Slot | Slot Warri | Warri | Delta | South South |
| Onigx | Onigx Warri | Warri | Delta | South South |
| Rewjido | Rewjido Warri | Warri | Delta | South South |
| Slot | Slot Berger | Berger | Lagos | Lagos Mainland |
| Slot | Slot Oyingbo | Oyingbo | Lagos | Lagos Mainland |
| Slot | Slot Sabo | sabo | Lagos | Lagos Mainland |
| Fine Brothers | Fine Brothers Polo Mall Enugu | Enugu | Enugu | South East |
| Pointek | Pointek Artillery Junction | PHC | Rivers | South South |
| Pointek | Pointek Festival Mall | Festac | Lagos | Lagos Mainland |
| Pointek | Pointek Broad Street | VI | Lagos | Lagos Mainland |
| Pointek | Pointek Umuahia | Aba | Abia | South South |
| Pointek | Pointek Uyo | Uyo | Akwa Ibom | South South |
| Rifugio | Rifuigo Jabi | Abuja | Abuja | North |
| Pointek | Pointek Arena Oshodi | Oshodi | Lagos | Lagos Mainland |
| Rifugio | Rifuigo ICM | Ikeja | Lagos | Lagos Mainland |
| Pointek | Pointek Owerri | Owerri | Imo | South East |
| Pointek | Pointek Ikotun | Ikotun | Lagos | Lagos Mainland |
| Pointek | Pointek Warri | Warri | Delta | South South |
| Pointek | Pointek Otigba | Computer Village | Lagos | Lagos Mainland |
| Pointek | Pointek Ikorodu | Ikorodu | Lagos | Lagos Mainland |
| Pointek | Pointek Alaba | Alaba | Lagos | Lagos Mainland |
| Rifuigo | Rifuigo Surelere | Surulere | Lagos | Lagos mainland |
| Rifuigo | Rifuigo Saka Tinubu | VI | Lagos | Lagos Island |
| Slot | Slot Akure | Akure | Ondo | South West |
| Slot | Slot Abeokuta | Abeokuta | Ogun | South West |
| slot | Slot Ile Ife | Ile Ife | Osun | South West |
| Slot | Slot Umuahia | Umuahia | Abia | South East |
| Slot | Slot Calabar | Calabar | Cross River | South South |
| Slot | Slot Uyo | Uyo | Akwa Ibom | South South |
| Slot | Slot Owerri 2 | Owerri | Imo | South East |
| Slot | Slot Benin 2 | Benin | Edo | South South |
| Hytel | Hytel Phones | Owerri | Imo | South East |
| Slot | Slot Alaba | Alaba | Lagos | Lagos Mainland |
| Rifuigo | Rifuigo Yaba | Yaba | Lagos | Lagos Mainland |
| REWJIDO | Rewjido Asaba | Asaba | Delta | South South |
| slot | Slot Ibadan | Ibadan | Oyo | South West |
| La Place Ltd. | La place Mokola | Ibadan | Oyo | South West |
| Spectrum Innovations | Spectrum | ikeja | Lagos | Computer village |
| Slot | Slot Opebi | Ikeja | Lagos | Lagos Mainland 1 |
| Cee2cee | Cee2cee rumuoguta junction phc | PHC | Rivers | South South |
| Rewjido | Rewjido Benin | Benin | Edo | South South |
| Raycom | Raycom Ughelli | Warri | Delta | South South |
| Slot | Slot Ilorin | Ilorin | Kwara | South West |
| Slot | Slot Osogbo | Osogbo | Osun | South West |
| Femtech | Femtech ilorin | Ilorin | Kwara | South West |
| FoneMart | FoneMart Ilorin | Ilorin | Kwara | South West |
| Yield Systems ( SES) | Yield Systems Ibadan | Ibadan | Oyo | South West |
| Rifugio | Rifuigo Festac | Festac | Lagos | Lagos Mainland 1 |
| Rifugio | Rifuigo Ibadan | Ibadan | Oyo | South West |
| Slot | Slot Ado Road | Ajah | Lagos | Lagos Island |
| Slot | Slot Egbeda | Egbeda | Lagos | Lagos Mainland |
| Slot | Slot Ologolo Lekki | Lekki | Lagos | Lagos Island |
| Slot | Slot Shomolu | Shomolu | Lagos | Lagos Mainland |
| Slot | Slot Ketu | Ketu | Lagos | Lagos Mainland |
| Slot | Slot Ojodu Berger | Berger | Lagos | Lagos Mainland |
| Slot | Slot Nnewi | Nnewi | Anambra | South East |
| Slot | Slot Abule Egba | Abule Egba | Lagos | Lagos Mainland |
| Slot | Slot Aba 2 | Aba | Abia | South South |
| Slot | Slot Airport road | Oshodi | Lagos | Lagos Mainland |
| Slot | Slot Orelope Egbeda | Egbeda | Lagos | Lagos Mainland |
| Slot | Slot Isolo | Isolo | Lagos | Lagos Mainland |
| Slot | Slot Agbara | Agbara | Lagos | Lagos Mainland |
| Slot | Slot Lawanson | Lawanson | Lagos | Lagos Mainland |
| Slot | Slot Gbagada | Gbagada | Lagos | Lagos Mainland |
| Slot | Slot Bariga | Bariga | Lagos | Lagos Mainland |
| Slot | Slot Ado Ekiti | Ekiti | Ekiti | South West |
| Slot | Slot Iyana Ipaja | Iyana ipaja | Lagos | Lagos Mainland |
| Finet | Awolowo/Otigba Junction | Computer Village | Lagos | Lagos mainland |
| Finet | Novare Mall | Computer Village | Lagos | Lagos mainland |
| Finet | Port Harcourt 2 | PHC | Rivers | South South |
| Finet | Onitsha Exp Centre | Onitsha | Anambra | South East |
| Finet | Onitsha Mall | Onitsha | Anambra | South East |
| Finet | Awka | Awka | Anambra | South East |
| Finet | Owerri Mall | Owerri | Imo | South East |
| Finet | Enugu Pavillion | Enugu | Enugu | South East |
| Finet | Ikorodu | Ikorodu | Lagos | Lagos mainland |
| Pointek | Pointek Tropicana | Uyo | Akwa Ibom | South South |
| Yisab | Yisab communications Lokoja | Lokoja | Kogi | North |
| Kabs Communication | Kabs Communications Kano | Kano | Kano | North |
| Selgic | Selgic Kaduna | Kaduna | Kaduna | North |
| Akaraka | Akaraka Kaduna | Kaduna | Kaduna | North |
| Alexis | Alexis Jos | Jos | Plateau | North |
| Kinshang | Kinshang Jos | Jos | Plateau | North |
| Kashjo | Kashjoh Jos | Jos | Plateau | North |
| MChris | MChris Sango | Sango | Ogun | South West |
| Guaranty Network | Guaranty Network | Onitsha | Anambra | South East |
| RAYA | Raya Ikeja | Ikeja | Lagos | Computer Village |
| RAYA | Raya Samsung Ikeja | Ikeja | Lagos | Computer Village |
| Slot | Slot Aba | Aba | Abia | South East |
| Slot | Slot Enugu | Enugu | Enugu | South East |
| Slot | Slot Onitsha | Onitsha | Anambra | South East |
| Slot | Slot Umuahia | Umuahia | Abia | South East |
| Finet | Finet Enugu1 | Enugu | Enugu | South East |
| Finet | Finet Enugu2 | Enugu | Enugu | South East |
| Martjen | Martjen | Onitsha | Anambra | South East |
| Slot | Slot Systems, Ado Ekiti | Ado Ekiti | Ekiti | South West |
| Rashee Becky | Rashee Becky | Akure | Ondo | South West |
| Ade Crystal | Ade Crystal | Ile ife | Osun | South West |
| De Phone Global | De Phone Global | Ibadan | Oyo | South West |
| Gadget Hub Plus | Gadget Hub Plus | Abeokuta | Ogun | South West |
| Rifugio | SES Abeokuta | Abeokuta | Ogun | South West |
| Rifugio | SES Ibadan | Ibadan | Oyo | South West |
| M&G | M&G Ibadan | Ibadan | Oyo | South West |
| M&G | M&G akure | Akure | Ondo | South West |
| Yields system | Yields system | Akure | Ondo | South West |
| Hatel | Hatel | Osogbo | Osun | South West |
| Top Success | Top Success | Osogbo | Osun | South West |
| Rifugio | SES Festac | Festac | Lagos | Lagos Mainland |
| Tech event center | Tech event center | VI | Lagos | Lagos Island |
| Mega plaza | Mega plaza vi | VI | Lagos | Lagos Island |
| Gisky Mobile | Gisky Mobile | VI | Lagos | Lagos Island |
| Argone store | Argone store | VI | Lagos | Lagos Island |
| Phone Mart | Phone Mart | VI | Lagos | Lagos Island |
| Fuzeb Ventures Saka Tinubu | Fuzeb Ventures Saka Tinubu | VI | Lagos | Lagos Island |
| Kenomej | Kenomej | VI | Lagos | Lagos Island |
| Bumax Saka Tinubu | Bumax Saka Tinubu | VI | Lagos | Lagos Island |
| Wireless | Wireless | Enugu | Enugu | South East |
| Royalline | Royalline | PH | Rivers | South South |
| K Ultra | K ultra Benin | Benin | Edo | South South |
| K Cee | Kcee Benin | Benin | Edo | South South |
| RAYA | Raya Discovery Mall | Abuja | Abuja | North |
For more details visit Sentinel on INSTAGRAM, FACEBOOK or call them on 09062546984
Here is the estimated value of some TECNO Phones
| | |
| --- | --- |
| TECNO | |
| Tecno Camon X Pro | 19000 |
| Tecno Camon 11 PRO 64+6G | 22000 |
| CAMON 12 64+4G | 30000 |
| CAMON 12 AIR | 25000 |
| CAMON 12 PRO 64+6G | 33000 |
| CAMON 15 64GB | 37000 |
| CAMON 15 AIR | 34000 |
| CAMON 15 PREMIER 128G | 38000 |
| CAMON 16 PREMIER 8+ 128G | 63000 |
| CE8 CAMON 16 PRO 128+6GB | 47000 |
| CD6J CAMON 16S 128+4GB | 38000 |
| CE7J CAMON 16 128+4GB | 38000 |
| Tecno F1 | 6500 |
| Tecno F2 | 6500 |
| Tecno F2 LITE | 7500 |
| Tecno F3 | 8500 |
| TECNO F3 PRO | 8500 |
| [B1] POP 2 | 8500 |
| POP 3 | 14000 |
| POP 2F | 11000 |
| POP 2 PLUS | 13000 |
| POP 3 PLUS | 16000 |
| POP 3 PLUS 4/64GB | 22000 |
| POP 4 1gb/16GBB | 17000 |
| POP4 2/32GBB | 20000 |
| [B1P] POP 2 POWER | 11000 |
| [BBP] POP 3 POWER | 13000 |
| Pop 4 pro | 18000 |
| POP 5 | 20000 |
| POP 5P 2/23 | 25000 |
| Tecno KA7 SPARK 2 | 11000 |
| KA6 SPARK YOUTH | 7500 |
| KE5 SPARK GO 2+32GB | 25000 |
| LD7 POVA 128+6GB | 39000 |
| Tecno LA7 (POUVOIR 2) 2+16 | 15000 |
| Tecno LA7 (POUVOIR 2) 3+16 | 15000 |
| Tecno LA7 (POUVOIR 2) PRO | 19000 |
| LB6 POUVOIR 2 Air | 16000 |
| LB7 POURVOUIR 3 32+2GB | 17000 |
| LC6 POURVOIR 3 AIR | 17000 |
| LC6 POURVOIR 3 AIR PLUS | 28000 |
| LB8 POUVOIR 3PLUS 32G | 25000 |
| LB8 POUVOIR 3 AIR PLUS 64G+4G | 28000 |
| LC7 POUVOIR 4 | 22000 |
| LC8 POUVOIR 4 PRO | 33000 |
| KA70 SPARK 2 2G | 13000 |
| KA70 SPARK 2 32G | 15000 |
| KB7 SPARK 3 | 15000 |
| Spark 3 32GB +2G | 15000 |
| KB8 SPARK 3 PRO | 16000 |
| KC8 SPARK 4 32+2GB | 19000 |
| KC8 SPARK 4 AIR | 17000 |
| KD6 SPARK 5 AIR 32+2G | 22000 |
| KD7 SPARK 5 32+2G | 22000 |
| KD7 SPARK 5 PRO 64+3GB | 27000 |
| KD7 SPARK 5 PRO 64+4GB | 33000 |
| KD7 SPARK 5 PRO 128+4GB | 35000 |
| Spark 5 Air 2GB 32GB | 23000 |
| Spark 7 4+64GB | 33000 |
| Spark 7P 4+64GB | 35000 |
| Tecno Camon 17 | 43000 |
| Tecno Camon 17P | 52000 |