Joshua wants £40m to allow Fury vs Usyk fight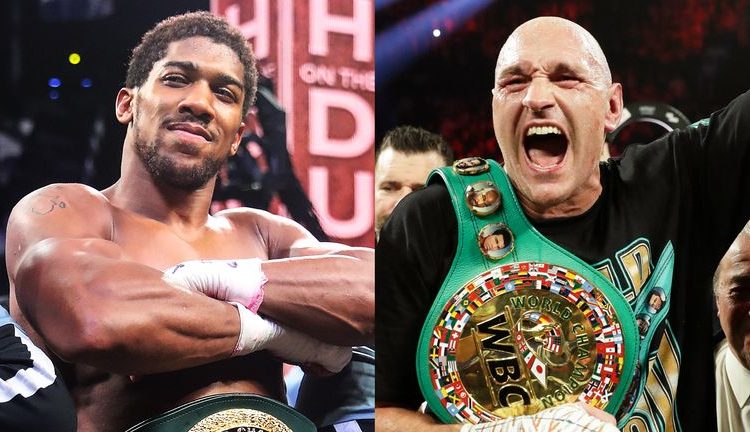 Eddie Hearn has revealed it will take approximately £40million for Anthony Joshua to let Tyson Fury fight Oleksandr Usyk before him. AJ suffered a crushing loss to the Ukrainian at the Tottenham Hotspur stadium back in September, leaving fans stunned.
The Brit wasted no time invoking his rematch clause, with the fight estimated to take place next spring.
Following his epic win over Deontay Wilder in October, Fury, who appeared to be facing Dillian Whyte next, now has Usyk in his sights with the intention to become the undisputed heavyweight champion.
Should a blockbuster fight between Usyk and Fury take place, the winner would defend all the heavyweight titles against Joshua.
Read also 5 Times Anthony Joshua Proved He is More Nigerian Than British
Usyk's promoter has also claimed his man would 'be happy' to fight Fury if Joshua agreed, while Hearn has admitted that could happen to Boxing King Media – but only for a significant fee.
He said: "We've had their team reach out to us.
"Seven figures? A million? If you want to get him not to fight Oleksandr Usyk you have to times that by 40…"
Hearn added: "At the moment there is communication between the two teams to say is it something… and the answer is AJ has not been spoken to about this yet.
"I'll deal with it and when I feel there's an opportunity for Anthony and 258 [Management] we'll sit down with them and present it to them but I won't do that until it's the right opportunity.