Meet the man who is sexually attracted to ballons (photos)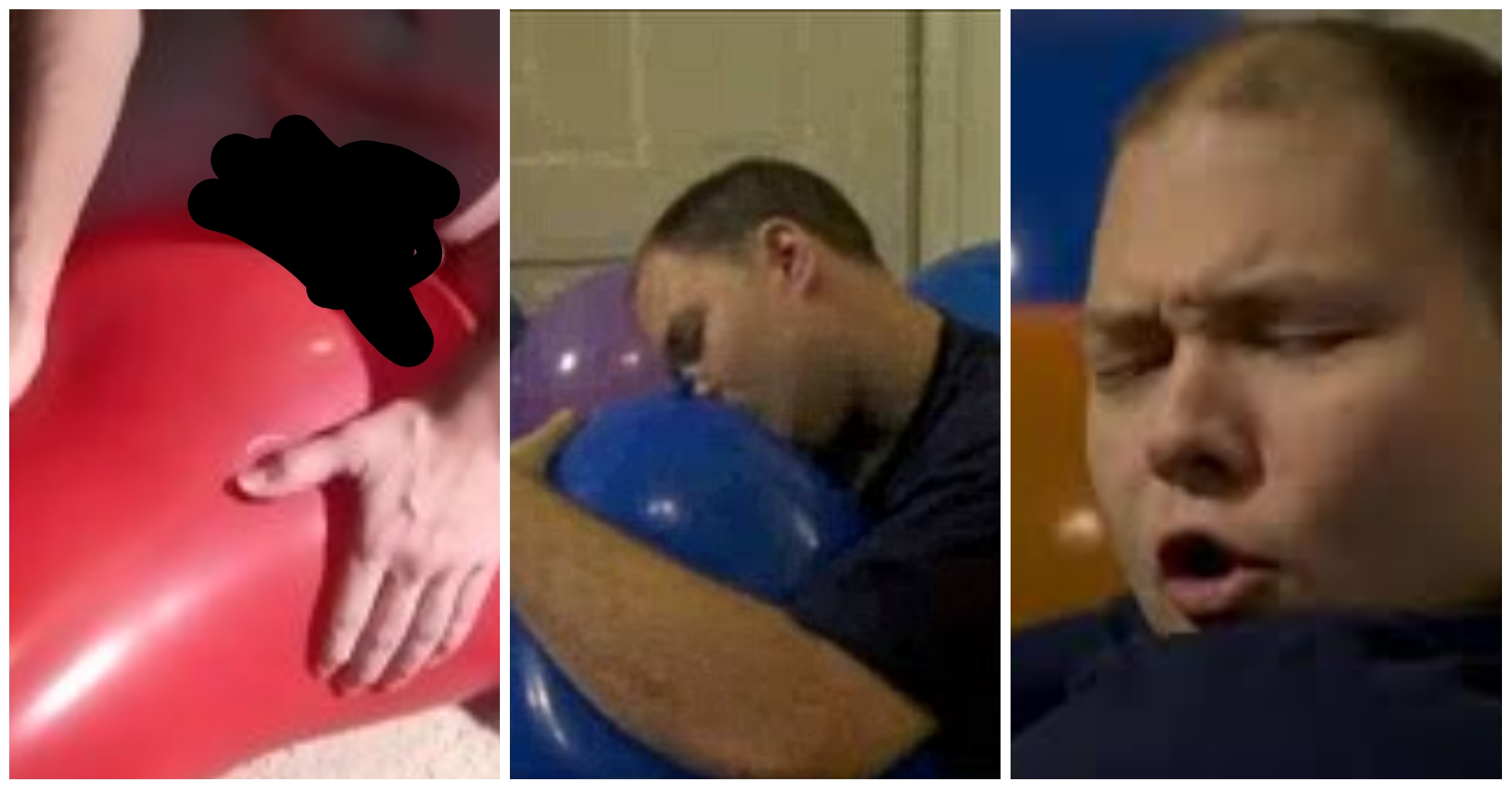 Here is the story of a man who is sexually attracted to balloons.
While some men are sexually attracted to women with big ass and big boobs. a certain 62-year-old man identified as Julius from the United States is sexually attracted to balloons. Yes, Ballons! It may sound funny, but it is true.  keep on reading to know more about the man who is sexually attracted to balloons.
For most people, a balloon is nothing but a symbol of celebration, but for Juluis the colorful latex has become an addiction and sexual obsession.
Julius's strange addiction to ballons began when he was 4-years-old. It all started as an innocent attraction to the shape and colors but it grew into an obsession as he has over 50,00 ballons in is home and he can't sleep unless he is surrounded by them.
I love all ballons but I do have my favorite. I like the transparent ones, the ones that are crystal-clear. I like it because it's like a condom, I can see through it. Julius.
Julius' addiction to ballons is so strong that he even has an entire room dedicated to ballons. He calls it, his ballon sanctuary. He sleeps in his ballon sanctuary every night.
Julius obsession with ballons goes beyond shapes and colors. When he sees a balloon, his heart starts to flatters and he gets aroused.
 I hug it and I kiss it, It is like being in heaven. It is like hugging and kissing a woman you love. Julius
It is safe to say Julius is a looner. Looner is a nickname for people with a sexual fetish for balloons. Julius believes there are more people like him in this world who are sexually addicted to ballons but are ashamed to reveal it
Julius does not like poping ballons. The sound of balloons popping irritates him. He even rescues ballons from popping by taking them to his home after a celebration like a kids' birthday or wedding ceremony.
Julius does not like sharing his love for ballons with many people. The only people that know he is sexually addicted to ballons are is family.  He has a beautiful wife who founds is addiction strange. Julius's addiction for ballons gets stronger every day and he says he as no desire to change.
Tags :
Bizarre
Man who is sexually attracted to ballons
sexually attracted to ballons