Nigerian military plans operation to demand ID cards from citizens as from 1st of November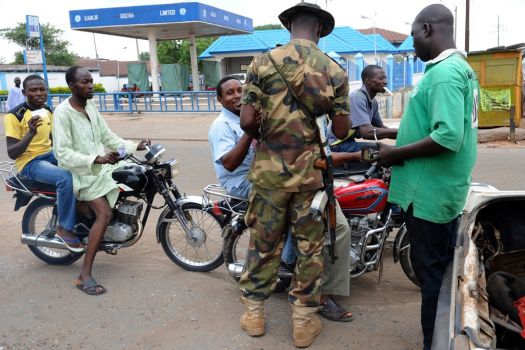 The Nigerian military is set to launch a nationwide operation to demand identity cards from citizens across the 36 States of Nigeria in what they tagged "Operation Postive Identification"
'Operation Positive Identification' would see soldiers accosting citizens on the roads or streets and asking them to show means of identification on the spot.
Soldiers had been taking similar measures to differentiate citizens from terrorists in the North East of Nigeria where Boko Haram has been a menace. According to the Military, citizens in the North-east had been collaborating with soldiers to make the exercise successful by carrying with them valid identity documents.
Operation Positive Identification has been officially declared to begin from November 1st, 2019 and end December 23rd, 2019.
Citizens have been warned to carry a valid means of identification, especially voter's card, national identity card, driver's license, international passport, whenever they are going out to avoid being seen as criminally-minded by soldiers.Also, Citizens have been warned to dress responsibly and shun carrying Illegal or prohibited substances.
Tags :
Nigerian Army
Operation Postive Identification''
OPI