Nigerians On Twitter Are Making Fun Of A Man United Player Who Met Prophet TB Joshua For Healing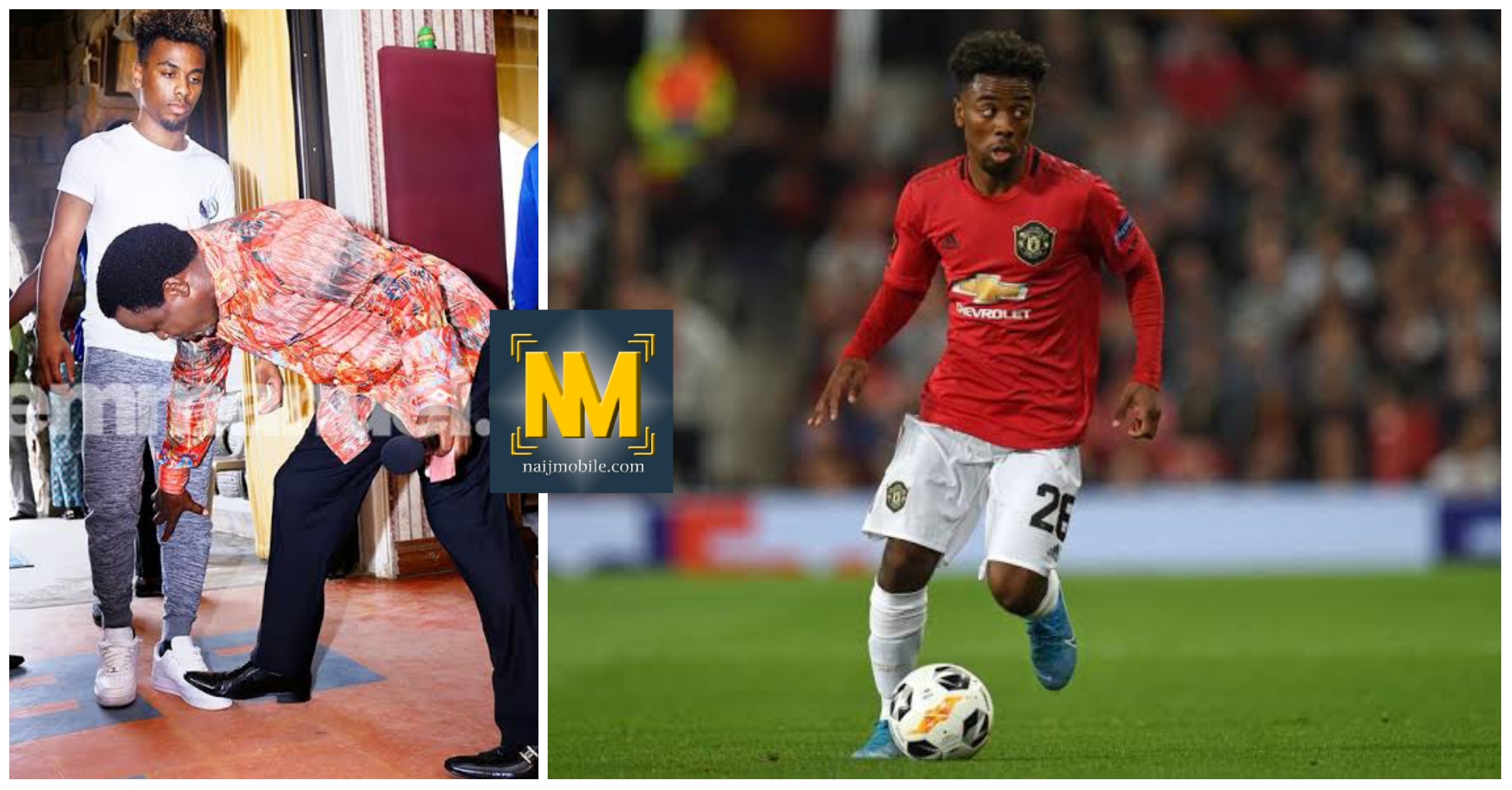 The English Premier League will resume a few days from now and many Football fans are super excited.
Anyway, I was scrolling through Twitter when I saw this video:
https://twitter.com/EtniesJags/status/1272633850129256448?s=20
The video is presently trending on social media. It shows the moment  Manchester United attacking midfielder Angel Gomes shared a testimony of how  Pastor T.B Joshua healed is persistent injuries.
Read Also: See TB Joshua's 3 Beautiful Children &; Achievements
My finding revealed that the visit by Gomes to Synagogue was actually Shot in April 2017.
After watching the video I just knew it was going to be lit. So, I peeped into the comments section and trust me, I was not let down. I like you guys and I don't want you to scroll. So, I compiled the funny tweets that will crack you up.
Angel Gomes go CHURCH for healing
E de play for red DEVILS

Satan rn: pic.twitter.com/ajWwpQdevu

— The Pato (@iamthepatoo) June 15, 2020
Angel Gomes in training after going to TB Joshua pic.twitter.com/4FNf6piGrN

— ? (@raenyx) June 15, 2020
angel gomes testing his new legs in training pic.twitter.com/sRsrhms4O2

— g (@glavishh) June 15, 2020
https://twitter.com/izybaby01/status/1272648048318066690?s=20
angel gomes: do you still need TB joshua number ?

dembele: pic.twitter.com/aoejgU7mHW

— Bankole Jr (@tobyybanksz) June 15, 2020
Angel Gomes against EPL defenders when the EPL resumes pic.twitter.com/hoakwWvhQK

— La Quica (@haqnificent) June 15, 2020
Angel Gomes ready to destroy EPL teams after receiving super healing. pic.twitter.com/T7m9Flxbw6

— CrossAndNod (@crossandnod) June 15, 2020
---
Presently, Manchester United are reportedly moving closer to offering Angel Gomes a new contract in the latest news on the club's mini transfer saga.The young Englishman is one of the club's brightest prospects.
Manchester United will  lock horns with Jose Mourinho Tottenham on Friday. Do you think you can predict the correct score? Yes? Follows us on our Facebook page for Football predict and win.
Tags :
Angel Gomes
EPL
Manchester United
TB Joshua