Nigerians You Don't Know have Mind-Blowing Guinness World Records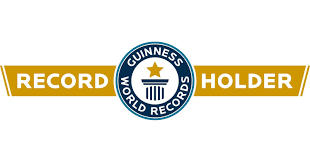 Nigeria, the giant of Africa, is known for its rich culture, diverse population, and vibrant entertainment industry. While many Nigerians have achieved fame and success in various fields, there are some who have gone above and beyond to set Guinness World Records, leaving people astonished and proud. In this article, we'll explore the incredible achievements of Nigerians that you probably didn't know about. Get ready to be amazed!
Nigerians With Guinness World Record 2023
Rema: Topping the MENA Charts
In 2023, Rema, the talented Nigerian artist, made history by becoming the first artist to top the Middle Eastern and North Africa (MENA) charts. With this groundbreaking feat, Rema secured his name in the Guinness Book of Records. His unique sound and infectious energy continue to captivate audiences worldwide, proving that Nigerian music knows no boundaries.
Also Read:What is the Prize for Breaking a Guinness World Record?
Bose Omolayo: Para Powerlifting Champion
Bose Omolayo, a remarkable Nigerian athlete, etched her name in the Guinness World Records in 2021. She achieved the heaviest para power lift by a female in the -79 kg category, lifting an astounding 144 kg (317 lb 7 oz). Her determination, strength, and unwavering spirit serve as an inspiration to athletes and individuals around the world.
Philip Solomon: Skipping to Success
At just 17 years old, Philip Solomon, a Nigerian student, became a Guinness World Record holder for the most skips on one foot in 30 seconds. On January 24th, Solomon officially recorded 153 skips on one foot within the given time, surpassing the previous record of 145 set by Rasel Islam of Bangladesh. Philip's agility and focus demonstrate that age is no barrier when it comes to achieving greatness.
Hawwal Emmanuel Olanrewaju Ogungbadero: Marathon Recording
Hawwal Emmanuel Olanrewaju Ogungbadero, a talented Nigerian musician, accomplished a remarkable feat by achieving the longest recording marathon with multiple artists. Over a period of 40 hours and 19 minutes, Hawwal and his fellow musicians showcased their dedication and passion for their craft. This record-breaking accomplishment exemplifies the thriving music industry in Nigeria and the unyielding commitment of its talented artists.
Wizkid: A Billion Streams
Ayo Balogun, popularly known as Wizkid, needs no introduction in the music industry. This Nigerian superstar holds a Guinness World Record for being the artist with the first track to reach one billion streams on Spotify. Wizkid achieved this milestone with the hit song "One Dance" by Drake (Canada), featuring himself and Kyla, on December 16, 2016. His infectious melodies and global appeal have solidified his position as an international icon.
Fela Kuti: The Master of Studio Albums
The late Fela Kuti, a Nigerian musical legend and activist, holds a Guinness World Record for the most studio album recordings released. Over a solo career spanning 23 years, Fela recorded an astounding 46 albums as a solo artist. His fusion of afrobeat, jazz, and funk created a musical revolution, making him an influential figure both in Nigeria and around the world.
Chinonso Eche: Amazing Football Feats
Chinonso Eche, also known as "Amazing Kid Eche," is a young Nigerian football prodigy who has achieved multiple Guinness World Records. In 2021, he set the record for the most football (soccer ball) headers in a prone position within one minute, an incredible 233 headers. Furthermore, Eche holds the record for the fastest time to reach 1,000 football touches while balancing a ball on his head,accomplishing it in an impressive 7 minutes and 46 seconds on October 13, 2021. He also holds the record for the most consecutive football touches in one minute while balancing a football on his head, achieving a remarkable 111 touches.
8. Hilda Baci: The Resilient Chef
Last but not least, we have the popular Chef Hilda Baci. The 26-year-old chef holds the title for the longest cooking marathon by an individual after spending around 100 hours at the stove, surrounded by friendly faces and supporters. According to the globally recognized reference book filled with impressive human accomplishments, Baci's official time was 93 hours and 11 minutes, breaking the previously held record of 87 hours and 45 minutes by Indian chef Lata Tondon in 2019.
Also Read:A Step-by-Step Guide on How to Apply for Guinness World Record
Wrap-up
These outstanding Nigerians have demonstrated their exceptional skills, determination, and resilience, setting Guinness World Records that leave us in awe. Their accomplishments serve as an inspiration to millions, showcasing the extraordinary talent that exists within the Nigerian community. As we celebrate these incredible achievements, let's continue to support and encourage Nigerians to push boundaries and leave an indelible mark on the world stage.