Reasons We All Need a Good Camera Phone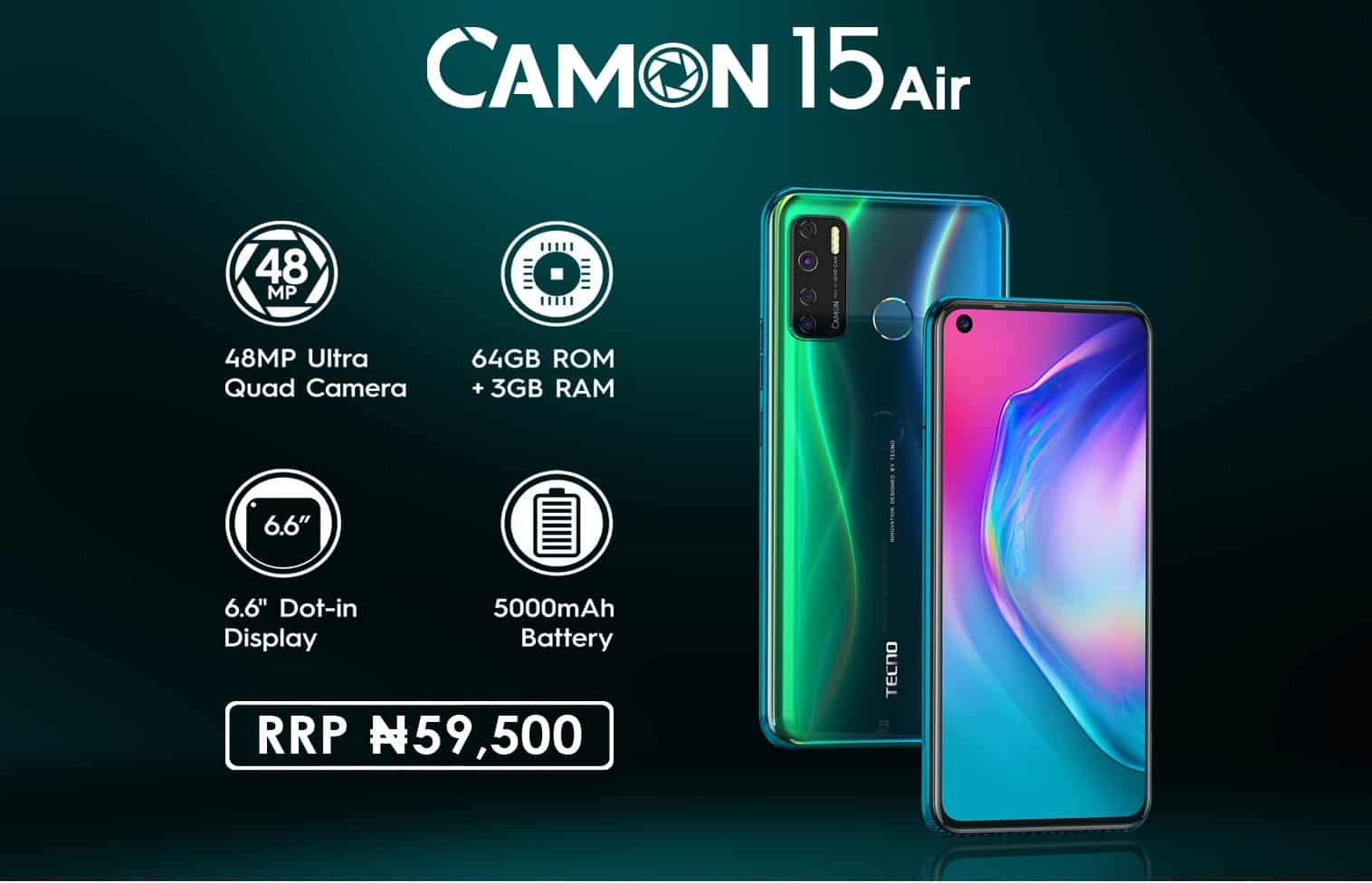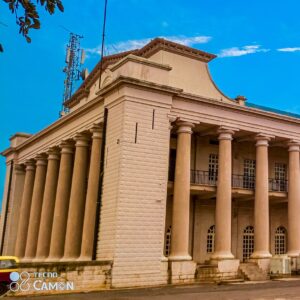 Credit: TECNO Camon 15 Air
Smartphones have become a vital part of our lives. From sending emails, to watching movies, taking good looking picture, staying connected with friends and family's miles away, it helps organize our lives in diverse ways. However, some people don't just want any smartphone, they want one with a great camera too – and for many reasons.
Think about this:
How do you feel after introducing your business to a customer, they requested samples of your works but found out, you don't have clear and stunning pictures that can convince them to buy your products?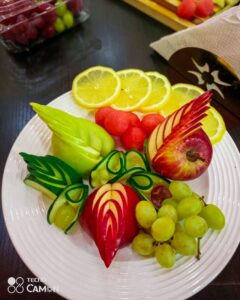 Credit: TECNO Camon 15 Air
Or maybe your client has some samples, he wants you to take photos off, so you can create a replica, and you find yourself asking your client to do the photographs on their own or hand over their phones to you.
What about that little getaway trip to that hot destination, something you could easily boast about to your friends, but really can't, because all the pictures you took were grainy and unclear.
These are situations we find we find ourselves at times due to a poor phone camera.
It's no doubt having a good camera phone is vital for showcasing our businesses and at the same handy tool for documenting precious moments of our lives. We all need that smartphone that can help us take amazing and dandy photos.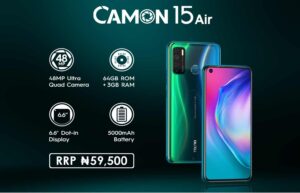 One of such smartphone is the Camon 15 Air. The Camon 15 Air is a budget-friendly smartphone with an amazing 48MP Quad-rear camera lens with Quad-Rear Flash that can take ultra-clear and vibrant photographs for every occasion. On the front side, it has an 8MP AI lens for taking beautiful selfies of you and your friends. The smartphone also comes with an octa-core processor. This means you don't have to struggle to get to your camera app – a problem seen with most cheaper smartphones because they lag, hang and freeze on you.
The Camon 15 Air gives you the power to take high-quality photos, without fuss and even in low-light.
Plus, the device comes with a reliable 5000mAh battery that ensures your phone doesn't die on you and a host of other beautiful features in the eye-catching 6.6 Dot-in design. It's just the right device you've been waiting for.
Think about that owambe you've got in the works? With the Camon 15 Air in your hands, you don't have to consider the money you would spend on taking regular photographs (those are pretty expensive these days).
You can proudly bring out your gorgeous Camon 15 Air Smartphone and take a million photos – just the way you like.