Check Out List of Top Ten Richest Men In Nigeria in 2020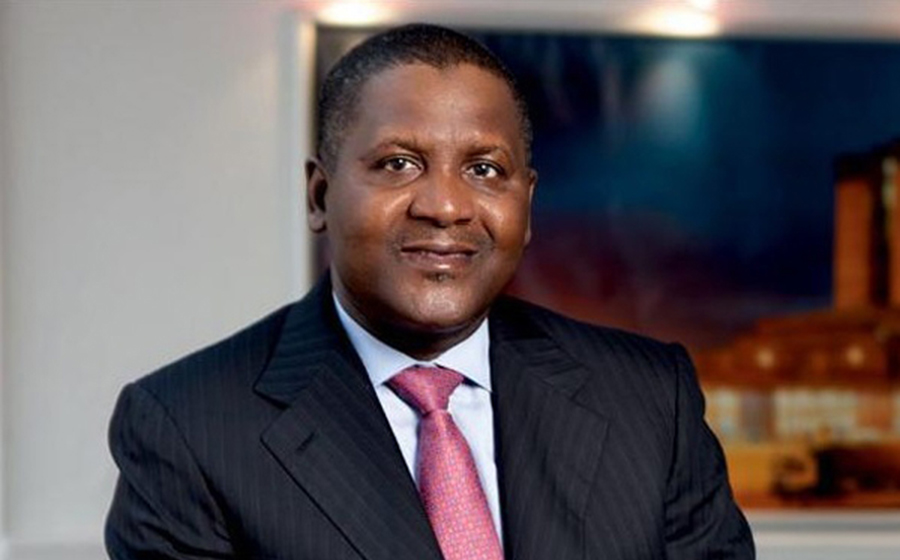 If money does not bring happiness, why do we keep celebrating the rich in Nigeria, Africa, and even the World at large? Even with the poor economy of our country, Nigeria has produced many rich people, who are even ranking the top richest in Africa today.
This richest are calculated based on their investments and assets, and the revenue they are generating to the country.
But the question is, why are there still many poor people in Nigeria, with all these rich people around? Why are the rich becoming richer every day why the poor remain poor?
Why is youth empowerment a problem in a country that has produced the top richest people in Africa? As we keep searching for these answers let's take a look at the list of these top 10 richest people in Nigeria and their net worth.
Top Ten Richest Men In Nigeria in 2020
10. Orji Uzor Kalu
Orji Uzor Kalu (born 21 April,1960) is a Nigerian Politician and businessperson. He is the chairman of SLOK Holding and the Daily Sun and New Telegraph newspapers in Nigeria, who served as the Governor of Abia State, Nigeria from May 29, 1999, to May 29, 2007. Prior to his election, he served as the chairman of the Borno Water Board and the chairman of the Cooperative and Commerce Bank Limited. Kalu was also a member of the Peoples Democratic Party (PDP), Progressive Peoples Alliance (PPA) and the chairman of the PPA Board of Trustees. He was the party's presidential candidate in the April 2007 general election. He is currently a member of the ruling All Progressive Congress (APC) after he officially announced his resignation as the PPA BOT chair.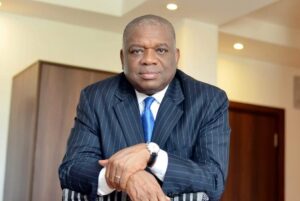 Orji Uzor Kalu contested in the 2019 Nigerian general election to represent the people of Abia North in the senate, running under the banner of All Progressives Congress. He defeated the incumbent senator Mao Ohuabunwa with over 10,000 votes.
Orji Uzor Kalu who studied Business administration at Harvard University, entered into wealth after he won a deal in 1980s, to provide arms and ammunition to the Nigerian Military. He lives a luxury lifestyle and has 2 private jets, many mansions, and fleets of cars. He has a net worth of $1 billion,  which is approximately #387 billion.
9. Jimoh Ibrahim
Jimoh Ibrahim (born 24 February 1967) is a lawyer, politician, businessman, and philanthropist in Nigeria. He is the chairman and chief executive officer of Global Fleet Group, a diversified conglomerate based in Nigeria, with business interests and subsidiaries in neighboring West African countries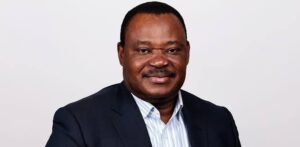 Ibrahim traces his origins to Ondo State, in southwestern Nigeria. He studied law at Obafemi Awolowo University in Ile Ife, Osun State, Nigeria, graduating with the degree of Bachelor of Laws (LLB). Subsequently, he obtained the degree of Master of Public Administration (MPA), also from Obafemi Awolowo University. Later, he attended Harvard University in Cambridge, Massachusetts, USA, graduating with a combined Master of Laws (LLM) and Masters In International Taxation degree. His investments include the following sectors, among others: oil & gas distribution, hotels, resorts, airlines, banking, real estate, insurance, publishing, and investments.
Jimoh who was brought up in a remote village by his middle-class parents studied international law at Obafemi Awolowo University. He is currently the director at Nicon group and has a net worth of $1.1 billion which is approximately #429 billion.
He is also among the list of 40 Nigerians who have a Roll Royce worth #300 million.
8. Dr. Bryant (ABC) Orijiako
ABC Orjiako is the Chairman and co-founder of SEPLAT, a leading Nigerian independent oil, and gas company listed on the London and Nigerian stock exchanges with a strategic focus in the Niger Delta of Nigeria.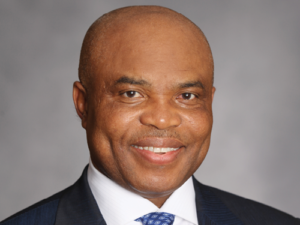 After obtaining an M.B.B.Ch. degree in 1985 from the College of Medical Sciences, University of Calabar, Nigeria, he trained as a General Surgeon at the Lagos University Teaching Hospital, Lagos.
He has a net worth of $1.2 billion (#468 billion). Most of his luxurious lifestyle is not known as he prefers to live a very simple lifestyle.
7. Femi Otedola
Femi Otedola (born 4 November 1962) is a Nigerian businessman, philanthropist, and former chairman of Forte Oil PLC, an importer of fuel products. Otedola is the founder of Zenon Petroleum and Gas Ltd, and the owner of a number of other businesses across shipping, real estate and finance. He has recently invested in power generation as part of the liberalisation of the sector in Nigeria.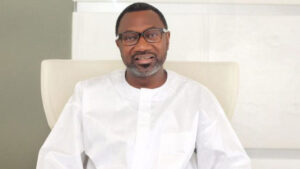 Femi is the biological father of a popular celebrity Dj Cuppy, he graduated from Awolowo University, after which he switched into the oil business, which made him top the list of the richest men in Nigeria today.
He is currently worth $1.8 billion (#701 billion). He has many houses in his possession, a private jet, fleet of luxurious cars etc.
6. Abdulsamad Rabiu
Abdul Samad Isyaku Rabiu CON (born 4 August 1960 in Kano, Nigeria) is a Nigerian businessman. His late father, Khalifah Isyaku Rabiu, was one of Nigeria's foremost industrialists in the 1970s and 1980s. Abdul Samad is the founder and chairman of BUA Group, a Nigerian conglomerate concentrating on manufacturing, infrastructure and agriculture and producing a revenue in excess of $2.5 billion. He is also the chairman of the Nigerian Bank of Industry (BOI).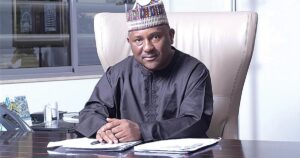 In 2013, Forbes estimated Abdul Samad's wealth at $1.2 billion, putting him in the global billionaire's club. children= Junaid Rabiu Rukkayah Rania Rabiu
The Kano born joined the list of the richest men in Nigeria, after making a name in the chemical steel, and iron importing field. He is the owner of the BUA cement and is worth $2.5billion ~ #974 billion.
Read also List of Top 10 Richest Nollywood Actors 2020 (Net Worth, Early life and Career)
5. Benedict Peters
Benedict Peters is a Nigerian billionaire, who founded the Aiteo Group, which has interests primarily in energy and is the largest indigenous oil-producing firm in Nigeria by output. As of November 2014, he had an estimated net worth of US$2.7 billion. Peters is ranked by Ventures Africa as the 17th richest person in Africa and the 7th richest person in Nigeria.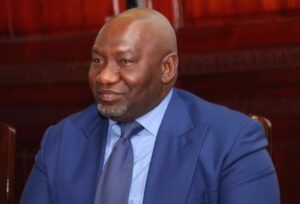 Peters hails from Onicha Oloma in Delta state and was born in Abakaliki, Ebonyi State to a banker and a homemaker. He attended Ekulu Primary School, Enugu; and Federal Government College Enugu, after which he proceeded to University of Benin, where he obtained a Bachelor of Science (B.Sc) Hons degree in Geography and Town Planning
The self-made rich business tycoon, Benny Peters as he is popularly known by many, grew rich in the energy industry of Nigeria. He has a net worth of $2.7 billion ~ #1,053 billion.
4. Cletus Ibeto
Cletus Madubugwu Ibeto (born November 6, 1952) is a Nigerian businessman from the industrial city of Nnewi. He is head of The Ibeto Group, the largest business enterprise from Nnewi, a city unique for its entrepreneurial spirit. In the early 1980s, when the oil crash and a controversial import licensing system was making a dent on the Nigerian manufacturing environment, Nnewi went through a growth period. The Ibeto Group under the Ibeto's leadership was a pacesetter in the region and nation's trading and later manufacturing development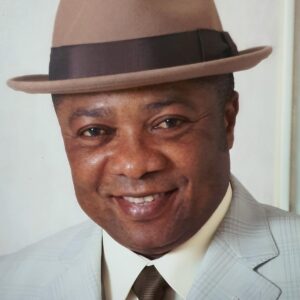 The name says it all why he should be among the top richest men in Nigeria. You have possibly come his goods everyday. His tough beginning story has been a source of inspiration to many. He has a net worth of $3.7 billion ~ 1,443 billion.
3. Arthur Eze
Arthur Eze is a Nigerian oil mogul, philanthropist, politician, and the CEO of Atlas Oranto Petroleum, the largest privately held Nigerian exploration and production group. The Igbos call him, 'ozoigbondu' of Igboland and he is said to be the 8th wealthiest man in Africa.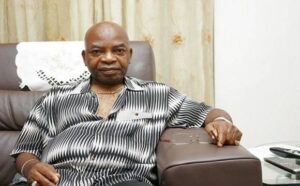 Arthur Eze was born on the 27th of November 1948 in Ukpo village, Dunukofia Local Government Anambra State, Nigeria. He is popularly known as 'Prince Arthur Eze' because he is from a royal family, and his elder brother is the traditional ruler (King) of Ukpo Village.
This Anambra Royal blood-born oil business tycoon, and a politician, is the founder of Atlas Oranto Petroleum and currently the largest holder of oil exploration blocks in Africa. He is worth $5.8 billion (#2,223 billion). He is currently the third richest man in Nigeria 2020.
2. Mike Adunuga
Chief Michael Adeniyi Agbolade Ishola Adenuga Jr, GCON (born 29 April 1953) is a Nigerian billionaire businessman and the third richest person in Africa. His company Globacom is Nigeria's second-largest telecom operator, which has a presence in Ghana and Benin. He owns stakes in the Equitorial Trust Bank and the oil exploration firm Conoil (formerly Consolidated Oil Company). Forbes has estimated his net worth at $7.7 billion as of February 2020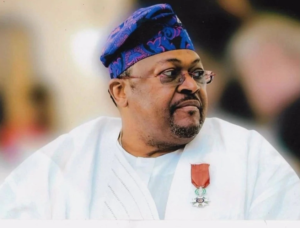 What comes to your mind when you hear Adenuga? The super story right? The brain behind this great entertainment company is the owner of Globacom the second-largest Telecom operator in Nigeria. With his net worth of estimated at $9.21 billion (#2.3 to trillion) he took the 2nd position in the list of the top 10 richest men in Nigeria and Africa at large.
1. Aliko Dangote
Alhaji Aliko Dangote GCON (born 10 April 1957) is a Nigerian businessman and philanthropist who is the founder and chairman of Dangote Group, an industrial conglomerate in Africa. Aliko Dangote, an ethnic Hausa Muslim from Kano, Kano State, was born on 10 April 1957 into a wealthy Muslim family, the son of Mohammed Dangote and Mariya Sanusi Dantata, herself the daughter of Sanusi Dantata. He is the great-grandson of Alhaji Alhassan Dantata, the richest West African at the time of his death in 1955.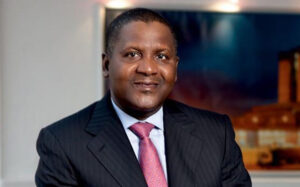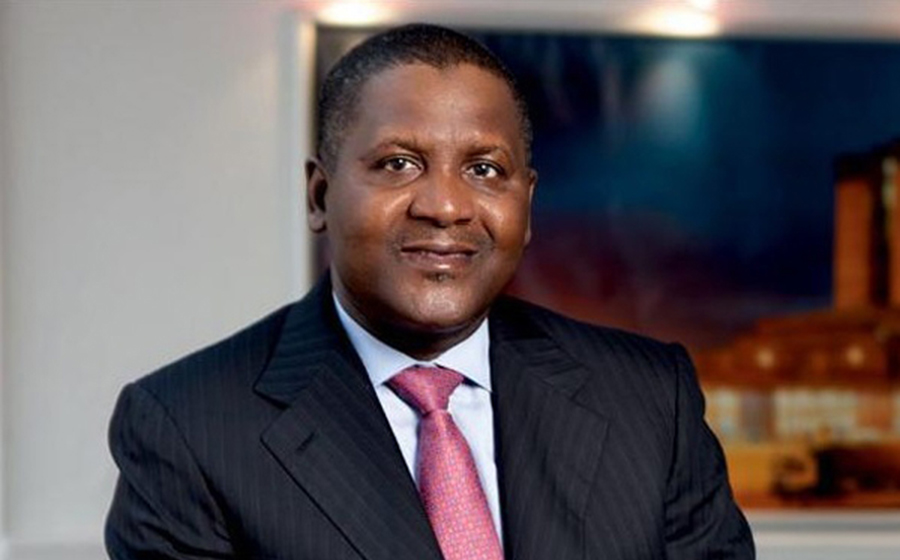 Dangote lives in Lagos. He was previously married and has three daughters including Halima Dangote, and one adopted son
No doubt Dangote is the richest man in Nigeria and in Africa, with all his investment and assets. He has a designed castle-like mansion in the UK, a private jet worth millions of Naira, many luxurious cars. He is currently estimated to have a net worth of $8.4 billion ~ #3,275 billion.
This is just the record for 2020, in the next 2 years who do you think will make it to the top? What is your thought about these men?