Google Play Store is no longer the only destination where you can download apps to your Android device. In this article, you will discover 10 alternatives that are just as good as Google Play.
Android apps are one of the most defining characteristics of an Android smartphone. Without apps, your phone would be little more than a fancy camera that can make calls and connect to the internet. And while most people agree that the Google Play Store is the best way to download apps onto your Android device, you may sometimes find yourself wanting to use an alternative app store due to certain quirks or complications with the Google Play Store itself. Here's our list of ten of the best Google Play Store alternatives!
10 Best Google Play Store Alternatives For Android
APKMirror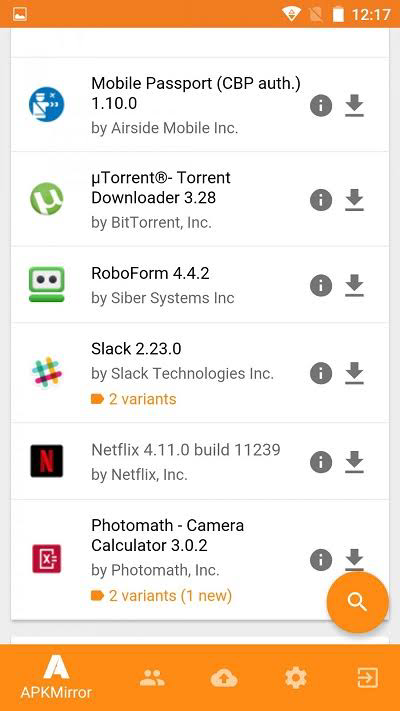 Another popular option among Android users for obtaining apps without using the Google Play Store is APKMirror. While it isn't an app store in the strictest sense, it is unquestionably a repository for practically all Android apps that aren't available on the Play Store.
Download (Free) / (Play Store)
Aptoide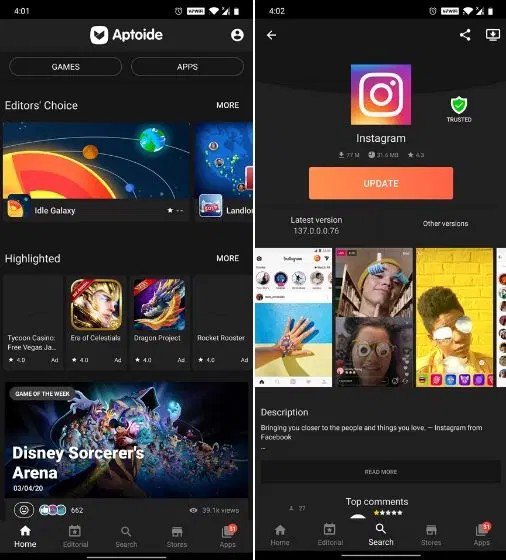 Aptoide is one of the few commercial Android marketplaces that gives the Google Play Store a run for its money. While Play Store has a big monopoly in the smartphone world, Aptoide has carved out a niche for itself in the Android TV world. Aptoide is notable for providing apps that aren't available on the Google Play Store. So, if you're seeking for a Google Play alternative to install apps that aren't available due to geo-restrictions or Play Store policy violations, Aptoide is your best bet.
Download (Free)
Mobogenie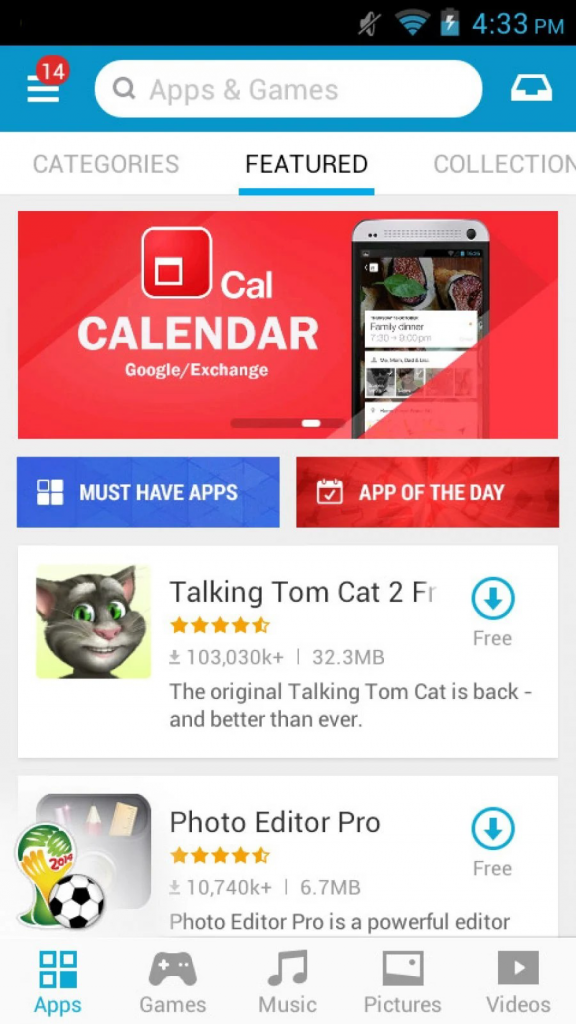 F-Droid is a free and open-source app store focusing on the Android platform. If you've opted to live a Google-free life, it's one of the most popular and clean app stores where you can locate safe-to-install applications on your Android device.
This Google Play Store alternative also offers over 700,000 apps that are able to be downloaded on your smartphone. It's easy to install and works on most devices. You can download any app you want with Mobogenie—just like you would on any other Google Play Store alternative for Android.
Download (Free)
Huawei AppGallery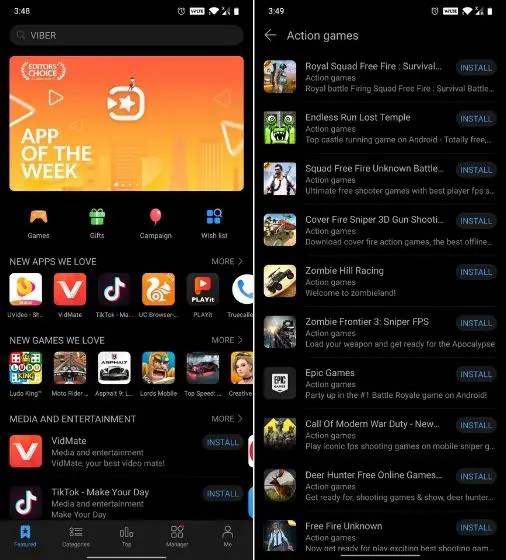 Huawei AppGallery was previously only available for Huawei and Honor smartphones, but the company has opened up its Android app store to everyone. It essentially implies that the Huawei AppGallery may be installed and used on any Android device.
Download (Free)
Amazon App Store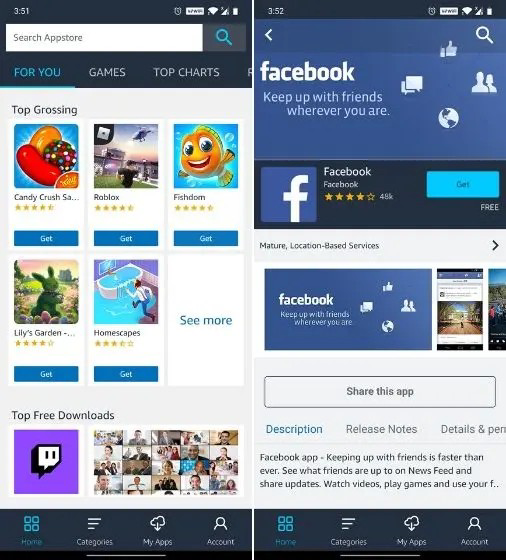 The Amazon App Store is a commercial app store that competes directly with the Google Play Store. It is the principal app store on Kindle, Fire Phone, and Fire Tablet, and is perhaps second only to Google Play Store in terms of popularity. The app store does not have a web interface, so you must download the APK to use it. To make it easier to find apps, they've been divided into sections.
Download (Free)
1Mobile Market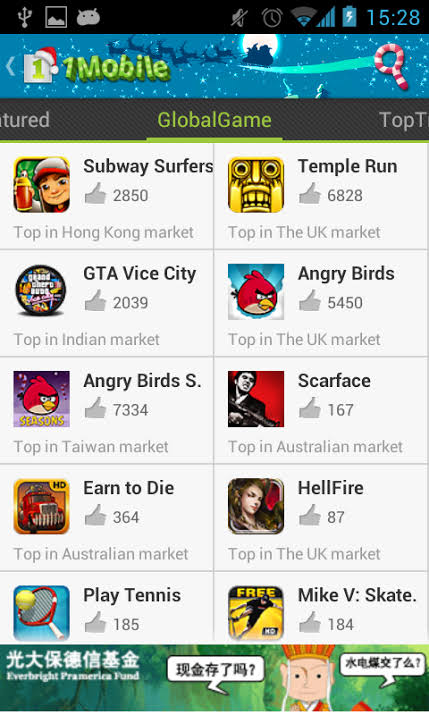 1Mobile Market is one of Google Play Store alternatives for android. It contains over 100,000 apps and games to install on your phone, with updates occurring regularly. The interface makes it easy to find apps in different categories like photo & video, entertainment, music & audio, business, lifestyle and more. You can even use its search function to look for specific apps that you need by typing keywords such as game name or app category.
Download (Free)
Samsung's Galaxy Store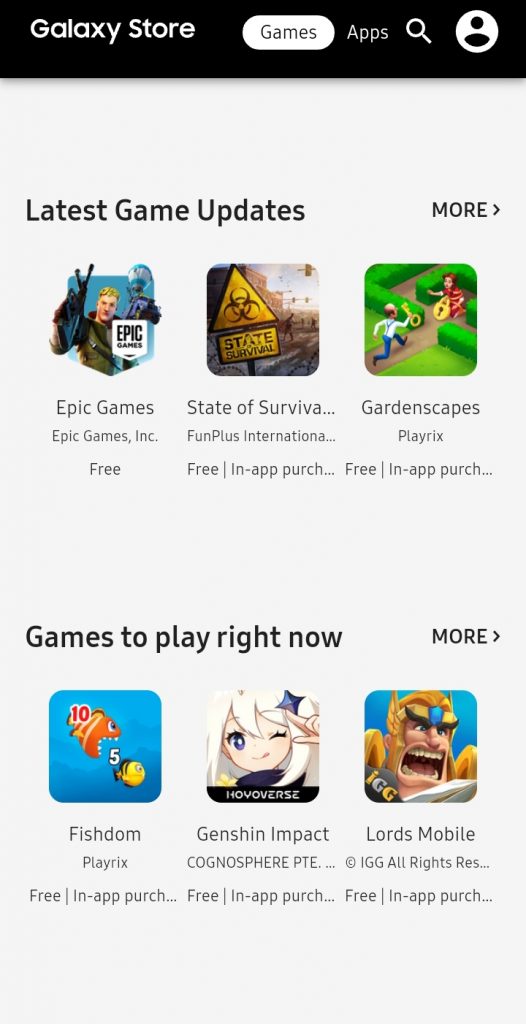 Samsung's Galaxy Store is an exclusive app store for Android smartphones, smartwatches, smart TVs, and other Samsung devices. While Samsung smartphones come preloaded with Google Play Store, many apps are updated and maintained in the background by Galaxy Store.
Apart from that, Samsung has lately partnered with a number of publishers in order to increase the popularity of its platform and make it more beneficial for developers.
Discover Galaxy Store or You can find it in the App Drawer on Samsung Devices
GetApps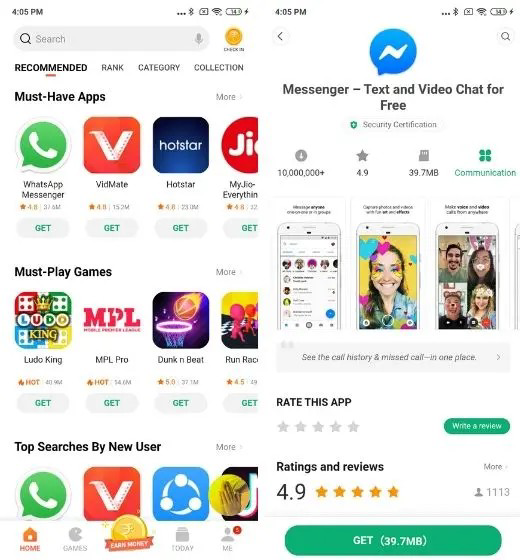 Similar to Galaxy Store by Samsung, GetApps is a dedicated app store by Xiaomi for its devices. So if you own a Xiaomi device — be it Redmi, Poco or Mi — you can easily browse, install and manage millions of apps using GetApps. No need to use the Play Store at all.
GetApps has all the popular apps like Facebook, TikTok and more. So if you have a Xiaomi device, you can simply replace the Google Play Store with GetApps and I am sure you won't be disappointed.
You can find GetApps in the App Drawer on Xiaomi Devices
Yalp Store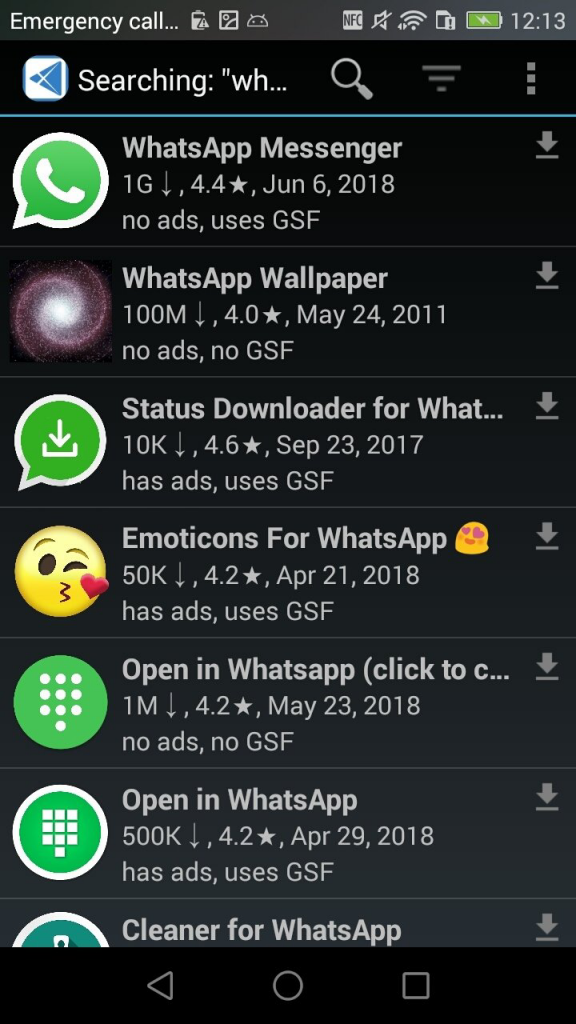 Yalp Store is another unique app store. It uses Google Play Store APKs but you get them without the actual Google Play Store. You can search for, install, and update apps directly from the source and we quite like that. The UI is simple and easy to use. There are also additional features for root users. You don't even need a Google account to use it.
Download (Free)
Uptodown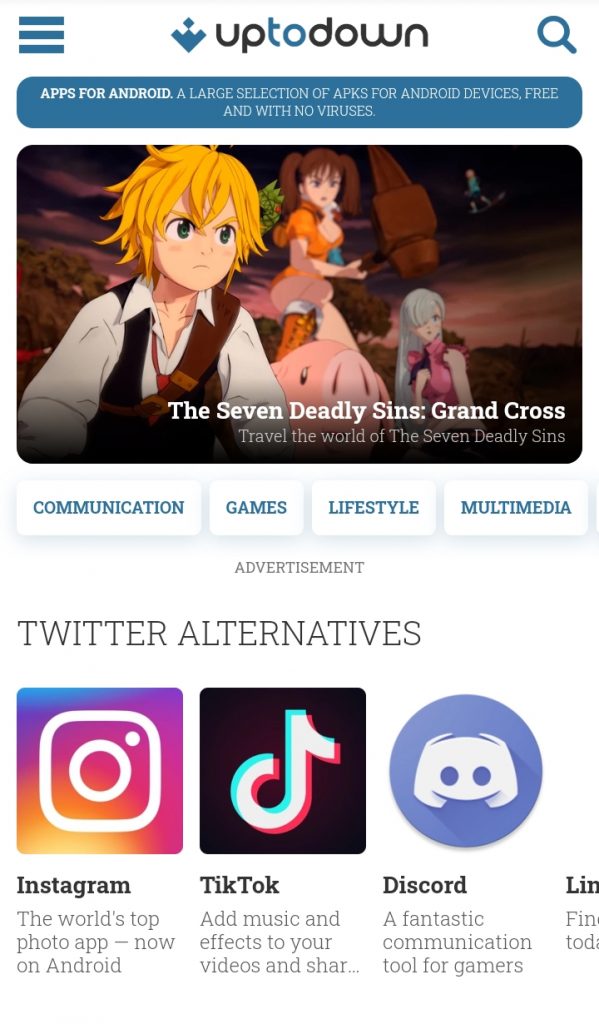 Uptodown website is available in twelve languages, and offers localized content for each of them, providing free downloading. For this, it uses the services of VirusTotal , which provides reports of all its apps based on the results of more than 50 antivirus programs. In addition to the application catalog, Uptodown has a news blog and tutorials related to the world of software, as well as an official application for Android.
Explore uptodown
Conclusion
There are many more stores that might be added to the list, but we only included those that provide the same level of experience and security as the Google Play Store.