Top 3 Players to play for Manchester United and Tottenham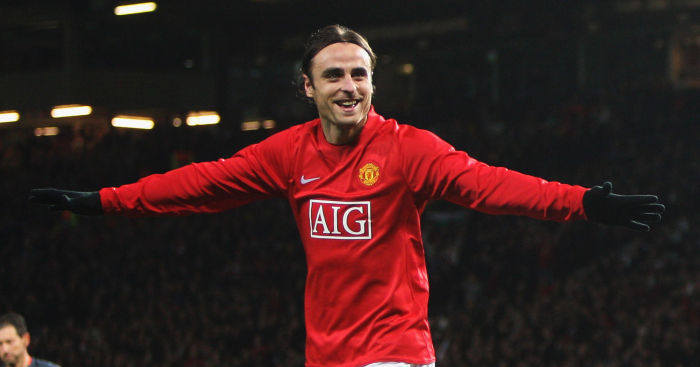 MANCHESTER, ENGLAND - OCTOBER 21: Dimitar Berbatov of Manchester United celebrates scoring their second goal during the UEFA Champions League Group E match between Manchester United and Celtic at Old Trafford on October 21 2008 in Manchester, England. (Photo by Chris Coleman/Manchester United via Getty Images)
Intrigue is at a very high level for Tottenham Hotspur's visit to
Manchester United at Old Trafford later tonight.
Jose Mourinho returns to Old Trafford almost a year on from his sacking by Manchester United looking for his fourth win as head coach of Tottenham
Hotspur.
The Portuguese tactician has made an impressive start to life at Spurs winning his opening three games in charge.
Meanwhile, at Manchester United, not much has changed since his departure with the Red Devils continuing to struggle.
As football fans across the world anticipate the explosive game tonight,  we at Naij Mobile decided to look back at some of those stars to adorn both colours, with three of the best players to play for Manchester United and Tottenham in the Premier League era
1.  Louis Saha
The French striker would feature for a host of Premier League clubs throughout his career, including both Manchester United and Tottenham though he suffered contrasting fortunes at each club.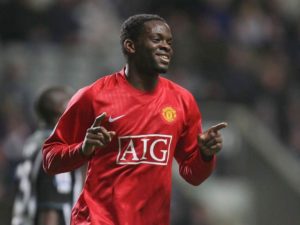 Like a fish on water,  Saha adapted quickly into the Premier league and was the main man at Fulham. He scored 15 goals for Fulham in the first half of the campaign. However the French man would be tempted to Old Trafford in 2004  in £12m deal.
Saha arrived at Old Trafford  joining the likes of Wayne Rooney and Ruud van Nistelrooy. Life at Manchester United was a dream come true as he scored seven times in his ten stats but  but injuries hampered his first full season and he struggled to establish himself as an automatic first-choice.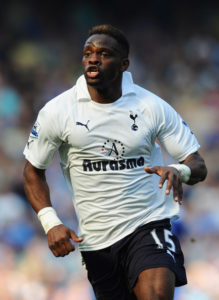 An improvement in form and the departure of Van Nistelrooy saw Saha feature and score regularly, hitting 42 goals in 124 appearances for the Red Devils over four-and-a-half seasons, winning two league titles, a League Cup and the Champions League before moving to Everton in 2008.
After four seasons with Everton, the French striker switched to Spurs on a short-term deal, scoring four times in 12 appearances before being released from his contract.
Dimitar Berbatov
Bulgarian forward, Dimitar Berbatov was a deadly striker who enjoyed a brilliant but short spell at White Hart Lane.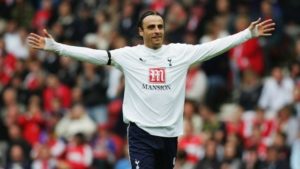 Having signed from Bayer Leverkusen, Berbatov netted 46 goals in just 102 appearances for the club.
His displays caught the eyes  of Sir Alex Ferguson, who parted with £30.75m to sign the forward, and he would enjoy a largely successful four-year spell at the club.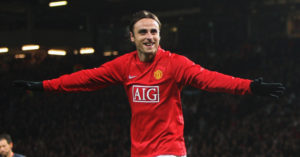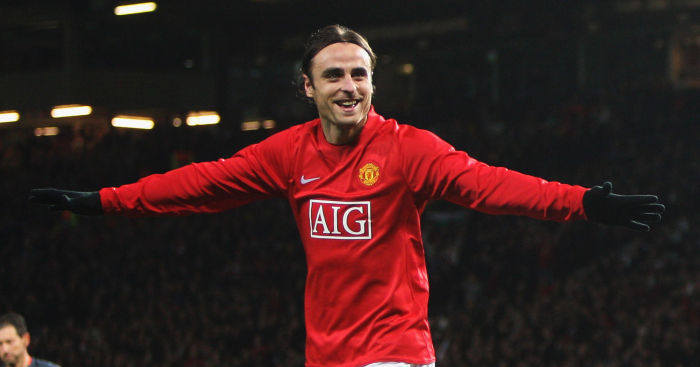 Berbatov won two Premier League titles during his spell at Old Trafford,  including winning the division's Golden Boot during their triumphant 2010/11 campaign.
Michael Carrick
Micheal Carrick is the most successful player to have represented Manchester United and Tottenham.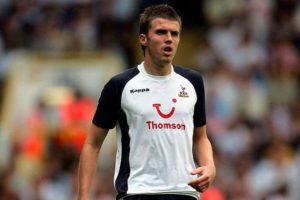 Carrick won every major club honour available during his amazing  career at Old Trafford , spending 12 seasons with the Red Devils and making 464 appearances.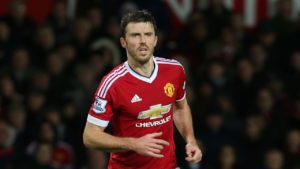 In that time Carrick formed part of five title-winning sides, as well as playing a vital  part in the club's Champions League success in 2008.
Carrick arrived at Old Trafford in an £18.6m deal from Tottenham in 2006 as , the clinical midfielder arriving as a replacement for Roy Keane after spending two seasons with Spurs
Tags :
English Premier League
Manchester United