Top 5 Delicious Food That Was Invented By Mistake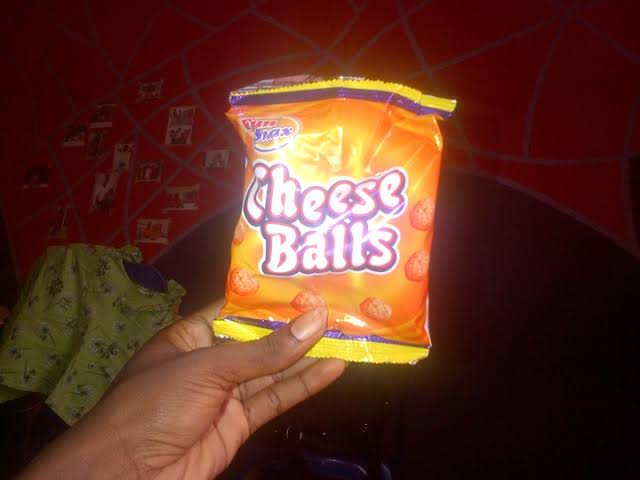 We all have been in this situation: After a long day at work or school, we come home with a stomach that is on riot, only to open the refrigerator to find out it is almost empty.
You turn on the gas cooker, place in a pot and proceed to pour the sad vegetables, meat scraps and all the bottle of condiments you can lay your hands on. You take a much straight from the pot, and your taste bud screams with delight.
That is the reality, some of the delicious food we spend money to eat at fancy restaurants were made out of a similar confluence of creativity, luck, laziness or simply because someone messed something up or forget to add an ingredient. From your cornflakes to sandwich, humans through history have created tasty food by accident.
Here is a list of the top 5 delicious foods  invented by mistake.
Cornflakes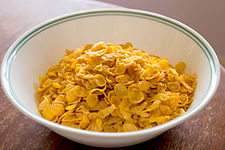 Frist on the list is the "big man's" breakfast: our delicious cornflakes. You wake in the morning, brush your teeth, pour some cornflakes in a bowl add some milk and munch on its crunchy goodness, but have you ever how it was made? I'm sure you haven't. Our crunchy friend was invented in the 19th century by William and John Kellog.
Both brothers were fed up with eating bread every morning, so they decided to boil wheat. Fortunately, they cooked the wheat for too long. When they rolled it out, they wheat fell into flakes. Rather than tossing in the trash can, William and John decide to bake it ( only God knows how they had such genius idea) and poof! Our delicious breakfast was made.
Sandwich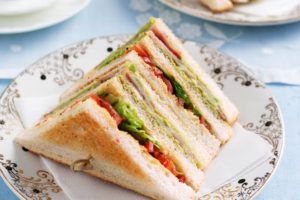 I remembered back in 2006 when I made this for my grand mum, and she was like; "Sandra, what is this"?
And I was like ; "Mama it is sandwich", and she shouted " Sandwitch? God forbid I'm not eating'. Well, sandwich was invented in the 1700s by a man named John Montagu. John Montagu discovered our favorite combo of two slices of bread, tomato, lettuce, mustard, and onion. So how did he get such a brilliant idea?
Well, there different stories. One popular version of the story is that John was a workaholic who was in quest of a utensil-free meal. Another version says John was a chronic gambler who could not take his eyes of a gambling game, so he asked the meat to be served to him in two thin sliced bread. Either way, John Montagu discovery is now an everyday breakfast across the world.
Potato Chips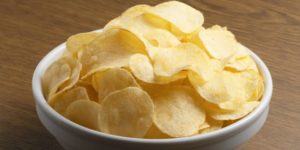 Hold on! Men made both meals listed above, and a man still invented the one we about to dive into. In other words, 3 men discovered arguably the most popular food in the wood, and some women will say men can't cook.
Anyways, the invention of Potato Chips is one funny tale. Once upon a time, a customer at Saratoga Springs Moon LakeHouse Sent plate after plate of fried back to the kitchen. Why? He wasn't enjoying its thickness.
Read also Avengers Endgame May Soon Beat Avatar to Become the Highest-grossing Movie Ever
Chef crum who was on duty that day became fed up with the customers' complaints, so he sliced the last plate of fried potatoes to the nagging customer. Just one bite the customer frown turned upside down and the rest they say is history.
Chocolate Chip Cookies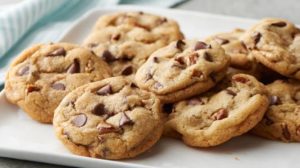 Finally, a woman joins the list! Ruth Graves invented Chocolate chip cookies when she was busy making cookies. During the process of making some cookies, she ran out of her favorite bakers' chocolate. Without wasting any time, she opted for Nestle chocolate bar, hoping it would melt, Ruth Graves accidentally invented Chocolate Chip Cookies. Bravo Ruth! I Salute your creativity.
Cheese Puffs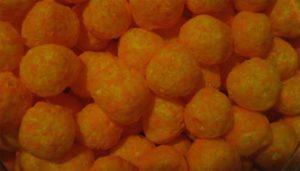 Cheese puffs is popularly known as Cheese balls in Nigeria and it is unarguably the favorite snacks for Nigerian kids.
Cheesepuffs were invented by the Flarkall Company of Beloit in 1930. The company staff added corn kennels into a machine used for grinding animal feeds to reduce clogging.
Unknowingly to them, the corn kennels made the engine so hot to the extent the Cornkennels started flying out thick puffy ribbons. The manager by the Wilson took the puffy ribbons home, added oil, salt, and seasoning and cheese puffs came into existence.
Some of the delicious food we eat today did not come from the best chefs. It came right from the kitchen of ordinary men. So when next you are in the kitchen cooking, and you messed up the recipe, don't frown or call yourself a bad cook, embrace your failure and give it a bite. If it is delicious, your mistake may fetch you millions.