Top 5 Nigerian Celebrities Who Own(ed) Exotic Pets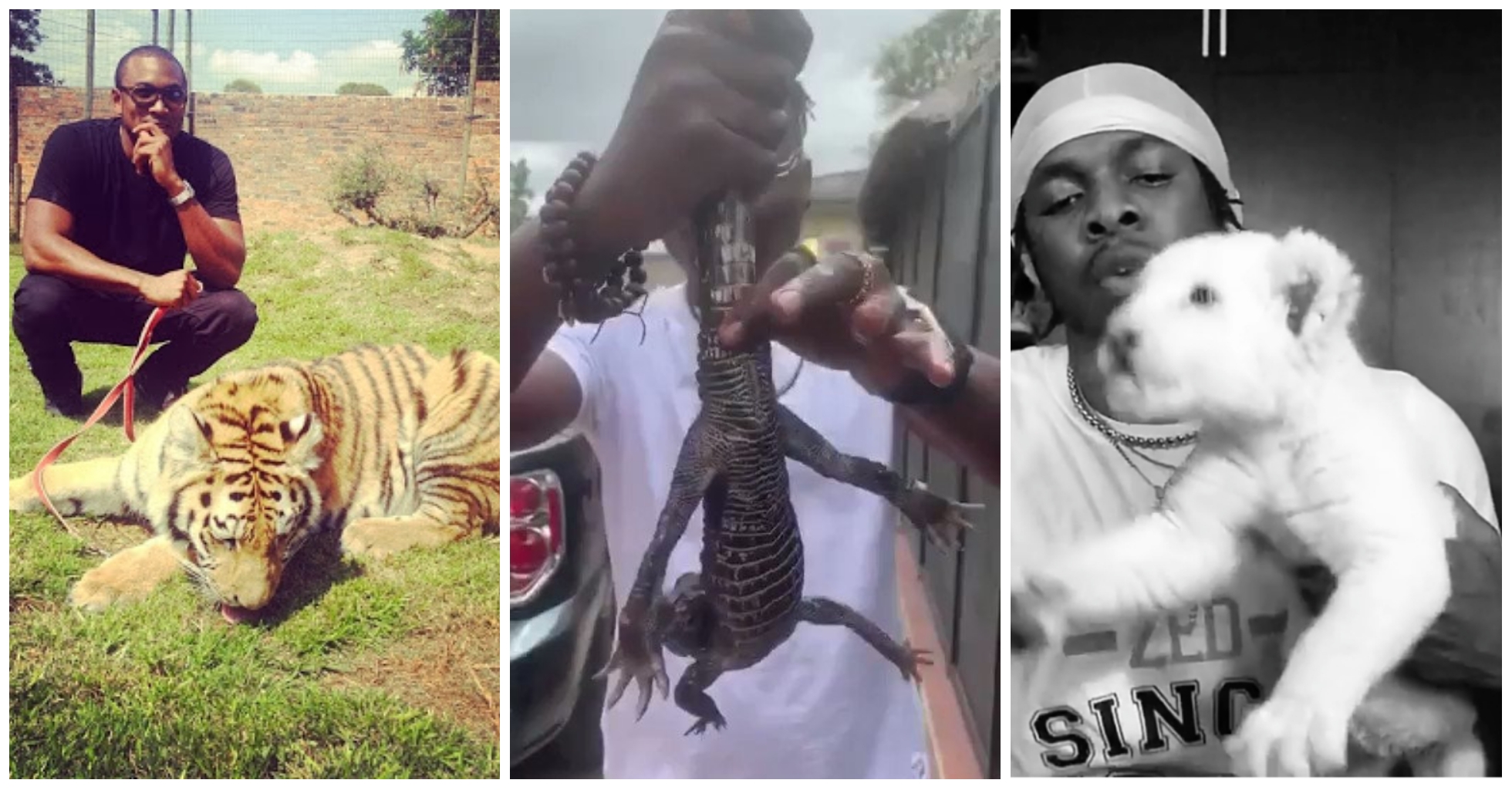 Forget that usual Bingo or Ekuke. When it comes to the rich and famous, some of them prefer their pets like their bank accounts: expensive and surprising. For the following celebrities the average dog, cat or parrot just won't cut it. Check out 5 unusual pets some Nigerian celebrities have called their own.
Sesan Ogunro and his tiger
Sesan Ogunro is a Nigerian music video director. He is the CEO of Film Factory a video production company in Lagos and in Johannesburg. He has worked with top Artist such as Wizkid, Davido, D-banj, Patoranking, Mr. Eazi, etc. Some of this videography include; 'Final' (Baba Nla) by Wizkid, 'Oliver twist' by Dbanj, 'Pere' by Davido, etc. in 2014, the talented video director revealed he has a tiger. We don't know if the tiger his still alive or dead.
Yovi and his crocodile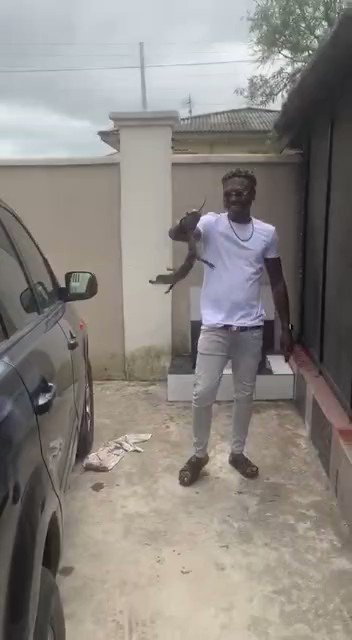 Yovi might not be a household name but he is a talent. Yovi is a promising Afrobeat artist. He has even featured Wizkid in one his song titled 'Holy water'. On August 15, 2019, Yovi acquired a crocodile as a pet. As if that was not enough, he held a naming ceremony for crocodile and named it Tarzan: a perfect description for many are mad but few are roaming.
Pretty Mike and his python
Ewww I hate snakes so I will just go straight to the point. Mike Nwogu aka Pretty Mike is a popular Lagos Club owner who always gets in the news for a controversial reason. He goes to events with girls on leashes and even bath with his python. He named his pet python Toke Makinwa. Yeah, the Toke Makinwa we all now. Why? Well, that will be a story for another day.
Runtown and his white lion
On the 17th November 2018, Runtown showed us that he is rare being by getting a pet cub. The 'mad over your' crooner posted a video of him feeding the pet and it trended for weeks. According to reports, he spent N50million to get the white lion because it was a rare breed which is usually found in private zoo. We haven't seen or heard anything the pet lion for a long quite some time now. We hope all is well.
The Hyena men and their wild animals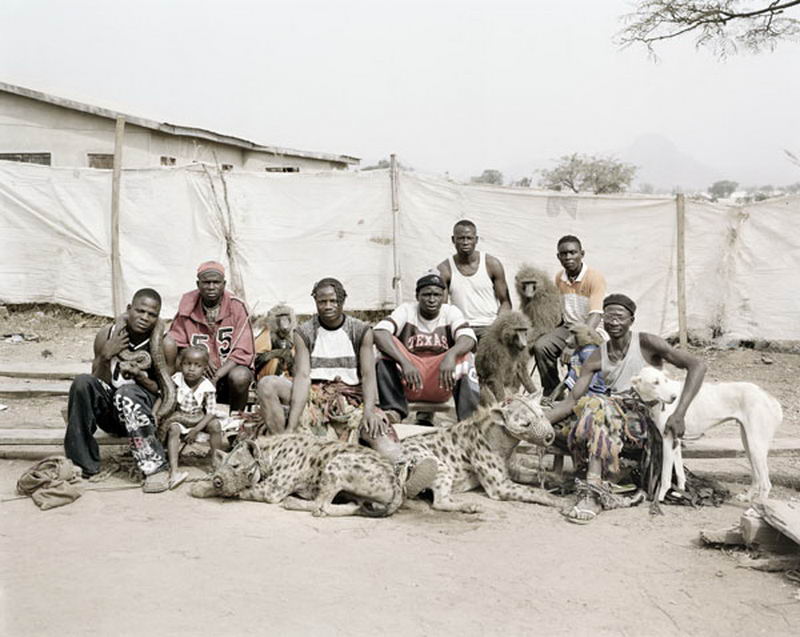 Last on the list are not popular celebrities but a group of performers known as the 'Hyena men'. The Hyena men are popular in Abuja, Kano, Kaduna and other northern states where they perform. This group of performers is made up of a group of men little girl, three hyenas, four monkeys, and two phythons. These guys use the animals to entertain the crowd and sell their traditional medicines. The 'Hyena men' are all related to each other.
Tags :
exotic pets
Nigerian Celebrities
wild animals