The Untold Story of Wadume Hamisu – All You Need To Know About Wadume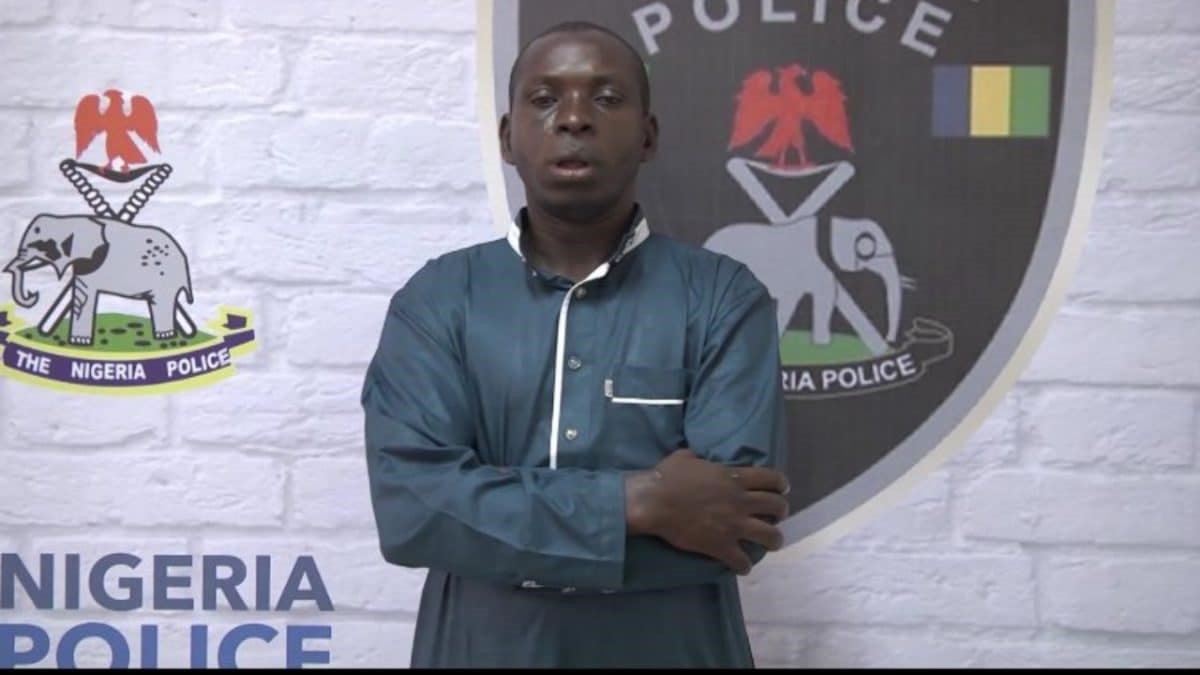 Naijmobile present the full story of the suspected kidnapper popularly is known as Wadume Hamisu. Our Wadume story plus untold biography facts brings to you details account of events before his re-arrest and the revelations he has made. Analysis involves the true story that has caused a rift between the Nigeria Army and the Police and also the private life of the suspected kidnapper.Without futher ado, let's begin.
Who is Wadume Hamisu?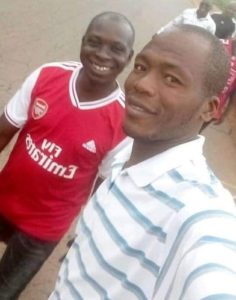 Wadume's real name is Hamisu Bala. He is 33 years old. Wadume is married to four wives and he has four children.According to The Nation. His nickname is 'Why do you mean' which many peopele often mistake for 'Wadume'. Hamisu Wadume is an Hausa man born and brough up in ibi local governmenmt area of Taraba state.Wadume attended Bula Primary School Ibi but dropped out from Goverment Secondary School in Jss3. He was once a fisher famer.
What does Wadume Hamisu do for a living, is he a kidnapper?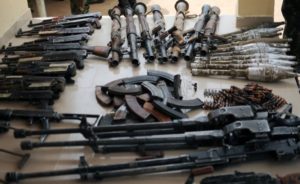 Hamisu Bala Wadume, the alledgend kidnap kingpin a the middle of a row between the Nigeriam Police and the Army was a petty fish and then became a multi-millionaire over night to the extent he wanted to become a member of the Taraba State House of Assembly in the March elections.
Wadume's wealth was a mystery even residents thought he had done money rituals. His posh home in ibi was built last year.Let's be honest, being a petty fish trader could not have given him such millions, so what was his source of wealth?
Read also Man Dies After Stealing Idol In Taraba
According to PM news Wadume ventured into arms trafficking in 2018 where he buys and resell several type of ammuntion.After making so much money, Hamisu Bala did not show off his wealth. He began living a life of a philatrophiast. According to reports, he as built houses for his friends, donated hundred of cars and motocycles to youths in his community.
How did the police know he was kidnapper?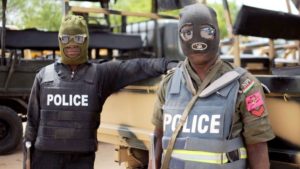 A certain kwarba was appehended by the police in Jalingo over his involvement in the abduction of Usman Mayo. During interrogation, Kwarba, opened up that he operates with a group and Hamisu Bala is their leader.
Playing smart, the police gave him permission to communicate with Bala on phone for three days as if there was no cause for alarm. Based on their communication for the three days,the polic was able to gathwer useful informatioin.
In one of Bala's communication with Kwarba, Bala revealed he would be coming over to Ibi for Eid el Kabir Celebration. On getting to Ibi, Bala phone Kwarba to notify him. Getting such information, the police embarked on the journey.
They got to their headquarters in Jalingo, before proceeding to Ibi, in a white Toyota Hummer Bus.The police were in mufti, and took Kwarba along so that he could identify Bala. Bala was at a tea joint close to the Government Lodge when Kwraba identified him to the disguised policemen.
Upon identifying their man, the police in disguise deceive him they brough a bus for sale. Bala was intrested in buying the vehicle so he follewed them to to see the bus. It was when he got into the bus that the policemen revealed their identy and told him they came to arrest him, After handcuffing and chaining his legs the policemen began to drive carefully out of the town.
How did Hamisu Wadume Hamisu escape from the Police?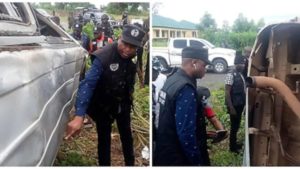 As the policemen and Wadume drove out of the town,some of Bala boys heard about their leader arrest so they gave them a hot chase.The police had passed the first and second check points, with only one remaining to pass.
Bala's boys unable to catch up with the police then called the military checkpoint where the bus was ambushed. Some military men opened fire on the bus conveying the police and Bala.According to reports, the bus somersaulted severtal times into the bush due the barrage of gun fire, as the driver lost control of the wheel.
Why did the Army help Wadume Hamisu to escape?
According to reports, Wadume had military officers in his payroll and were ready to kill anyone to protect him. On the order of a certain Captain Tijjani Balarabe, three police officers and a civilian were shot dead. Hamisu Wadume who was handcuffed and chained in the legs, was freed by the miltary. This incident led to a rift betwwen the Nigerian Police and the Nigerian Army.
How was Wadume Hamisu was re-arrested?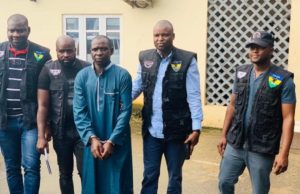 After the bloody enconter between the poliice men and the miltary officers, Wadume was never seen again in public. However, the Police kept tracks on him and arrested him the second time. He was re-arrested in his hideout at Layin Mai Allo Hotoro area of Kano on the 19th of August 2019.
Money Friendship: Captain Tijjani Balarabe and Wadume.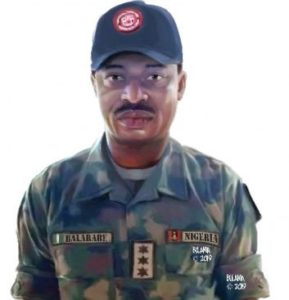 Since his re-arrest, Wadume has made some shocking revalations. One of them is how he met the men who helped him escaped- Captain Tijani Balarbe. Acording to Wadume, he met the captain when the traditional ruler of his community invited him as the youth leader for a meeting with the new army commander. During the meeting, he claim to have given Captain Tijani Balarbe N30,000. From that day foward he said he has been given the army captain lots of cash gift to even fueiling his patrol vehicle.
Hamisu Wadume Political Career
Hamisu Wadume political career was not rosy. In 2018, he contested during the primary elections under Young Democratic Party (YDP) to become a lawmaker for Ibi state constituency at the Taraba State House of Assembly. But his dream could not be a realty as he was  was denied the ticket to represent the party for the 2019 general elections.
Hamisu Wadume and APC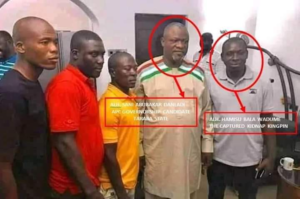 In an exclusive interview with Vanguard, Wadume mentioned that he was not a kidnapper but he had sold arms to several kidnappers. He said he was not a kidnapper but  a fisher man and poilitcal thug. He also mentioned that the got N13m from APC and defrauded a civil servant of N30m.It is important to note that the APC has counter wadume's claim amd have asked him to name sponsors who gave him the N13m
Wadume Hamisu; a sinner or a saint?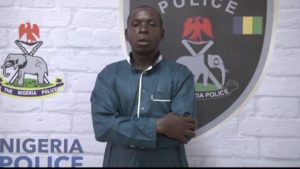 Hamisu Wadume is cherished in Ibi and entire Taraba State.His philantrophic work has made him a messiah in his community, however he might just be a wolf in a sheep clothing. Wadume is still under police custody and investigations are still taking place.Wadume is yet to be found guilty of all the allgations and it is only a matter of time Nigerians will know if he his a saint or truly the devil with an innocent face.