Vacancies For Graduates At Civil Society for Eradication of Tuberculosis in Nigeria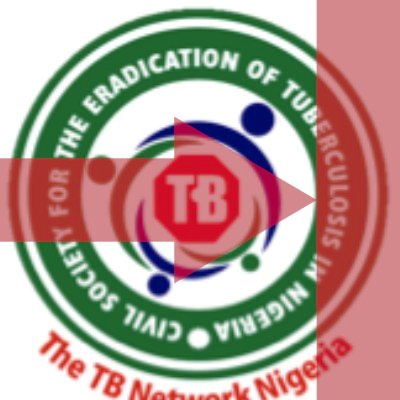 Civil Society for Eradication of Tuberculosis in Nigeria (TB Network) is one of the leading Civil Society Organization (CSO) in Nigeria implementing programs for eradication of Tuberculosis in Nigeria etc. We offer professionals opportunities for career advancement, good working environment and competitive remuneration.
We seek applications from qualified persons for the position below in the organization for Global Fund grants:
Job Title: Finance Assistant
Location: Abuja
Reports to: Assistant Finance Manager
Specific Responsibilities
Preparation of payment voucher, register of payment vouchers and other payment requests for goods and services received, ensuring valid supporting documents and obtaining authorization and approval
Entering of financial transaction in Quick Books accounting systems
Preparing cheques based on approved payment vouchers and maintain cheques register
Facilitating the movement of memos, payment vouchers and cheques for signatories.
Follow up on staff advances to ensure timely retirement
Maintenance of filing systems for payment vouchers, receipts, bank statements
Providing assistance to Assistant Finance Manager on job related issues
Sending confirmation to bank for easy clearing of cheques
Preparation of appropriate documentation for banking transactions (bank drafts, transfers, cheques books etc.)
Banks all receipts and maintains necessary bank deposit documents etc.
Perform other role as may be assigned from time to time
Support in reconciling the cash book with bank statement.
Qualifications
Fresh University/Polytechnic graduate in Accounting, Business Admin and Economics eligible for National Youth Service Corp assignment
Proficiency in computer application such as Excel, PowerPoint and MS-word is essential
Fluency in spoken English language.
Job Title: Assistant Finance Manager – TB Grant
Location: Abuja
Reports to National Coordinator
General Responsibilities
The position will support the Program Manager for managing all the financial, logistics, and administrative support functions for the project including the following:
Provide support for effective and efficient budget management of the project.
Review procurements and purchases process to ensure compliance to organizational policies and donor rules before payment to vendors. Carryout proper checks of vendor profiles before engagement.
Prepare monthly staff payroll for review by Program manager and approval by the National Coordinator
Monitor the expenditures and reports (including budget tracking, investigation of variances etc) to the Program Manager and National Coordinator to ensure that program funds are utilized appropriately.
Review retirements and attached documentations, ensure compliance with regulations and timely submission of retirements and correct documentations.
Report to management regarding the remaining funding available for ongoing/executed projects
Provide on-the-job orientation and training to the organization staff on cost-effective management.
Supervise the admin and finance team and management of petty cash system
Carryout any other duties as assigned by the National Coordinator
Process all approved payments in line with standard practices with appropriate supporting documents
Ensure timely preparation of payment vouchers and checks.
Daily posting of financial transactions in QuickBooks and maintaining financial records.
Provide administrative and technical support to the Finance team to ensure that all advances are retired and reports are prepared and submitted on a timely basis.
Assist in providing logistics support to workshops and meetings and handles electronic payments of participants at workshops.
Provide support for preparation of financial reports as at when due (monthly, quarterly, etc.) and submitted to donor.
Carry out banking transaction and recording of daily lodgments and withdrawals.
Assist timely remittance of staff pension to pension scheme managers.
Ensures timely remittance of staff tax deduction to Federal and State Inland Revenue Boards.
Supervise timely filling of retired payment vouchers with supporting documents.
Assist with contacts with Federal Inland Revenue Service to facilitate collections of Withholding Tax Credit Notes.
Support internal and external audit of project.
 Qualifications
A minimum of HND/B.Sc. Degree in Accounting and must be qualified chartered accountants- ACA/ACCA/CPA
Must also have at least three years working experience with Non-Governmental organizations, with strong skills in Microsoft Word, Excel and QuickBooks, good analytical, interpersonal, and communication skills
Experience in managing Global Fund grants and familiarity with Nigerian NGOs contractual procedures.
A good knowledge of internal control systems, financial audit processes, grant management systems and accounting procedures for Global Fund projects is essential.
Job Title: Administrative Officer – TB Grant
Location: Abuja
Reports to: Assistant Finance Manager
General Responsibilities
Provide support to projects and office management for smooth operations on a daily basis.
Provide administrative and logistic support during trainings and meetings on the TB project
Maintain and update office Asset Register and manage office Imprest account.
Process memos for procurement of office items (stationeries, furniture, toiletries, tea items, etc), maintenance of office equipment, prepare memos/letters on general administrative issues.
Coordinate and provide logistic supports at meetings, workshops and conferences
Compile staff database
Carry out daily inspections of project vehicles (cleanliness, accessories, vehicle papers etc.) and submit report to admin manager.
Reviews vehicle log book daily and ensures all sections are properly completed.
Monitor daily movement of transport officers and assignments completed and report erring transport officers for disciplinary actions to Program Manager.
Carry out daily inspections of project office, rest rooms, office premises and tables/ equipment; take action to ensure proper cleaning and report findings to admin manager.
Ensures proper management and maintenance of assets including office building, vehicles, equipment, a/c, lights, IT equipment/computer networks, furniture/fittings, paintings and other office premises items.
Liaise with the Project Officers in coordinating meetings, workshops, seminars, travel arrangements and/or events including booking of venues, secretarial support, report/minutes writing etc.
Ensures project receives value for money for all procurements at all times.
Inspect all project equipment (a/c, water dispenser) for fault identification and call technicians to repair the faults.
Ensure proper filling and storage of all administrative, personnel and project documents including project reports, MOUs, grant agreements etc.
Reviews all vehicle job requests to ensure approved regulations on procurement and related due processes that guide efficient use of resources including fuel and maintenance/repair costs are followed.
Reminds all project staff to switch off all electrical equipment's before leaving the office daily.
Complete and submit following reports to Admin Manager on vehicle fuel, repairs and services, monthly stationery/stock report etc.
Supervise and coach/mentor support staff – Transport Officers and Office Assistants.
Conduct orientation sessions for new staff.
Supervise the general cleanliness of the entire office and ensure good/ conducive operating environment.
Qualifications
Minimum qualification of a B.Sc, HND in Business Admin, Social Sciences
At least three years relevant experience in NGOs and service organizations
Must have excellent customer service skills, excellent organizational skills, proven communication skills, good IT skills and confidence/proficiency in all Microsoft packages.
Job Title: Transport Officer
Location: Abuja
Reports to: Administrative Officer
General Responsibilities
Ensure that, at all times project vehicles are driven in adherence to all organizational policies and in line with donor requirements.
Ensure that all organizational policies and donor requirements are followed when storing project vehicles and in the event of a mechanical breakdown, accident, or security incident.
Maintain a vehicle log book on a daily basis, ensuring accurate and valid entries at all times according to procedures; and ensure that all other required documentation and certifications for the vehicle are kept updated and accessible.
Ensure that vehicles are checked daily and at other required times, according to established procedures, that regular service schedules are followed, and that all problems are reported immediately, in line with established procedures.
Keep the vehicles clean and tidy at all times, both interior and exterior. Ensure that all required items (first aid kits, fire extinguisher, spare parts, etc.) are in place, and any missing, damaged or expired items are reported immediately.
Provide logistical support as requested by the project office (line manager), such as:
Delivering notices, mail, parcels, payments, and other items.
Assisting with minor purchase/procurement activities.
Other logistical and administrative tasks as requested.
Other ad hoc tasks as requested by Line Manager.
Qualifications
First School Leaving Certificate, WASC/NCE.
At least 4 years of professional driving on a full Nigerian Driver's license.
Good verbal communication and listening skills.
Language Requirements: Spoken English-Good; Written English-Good (basic)
Must be able to speak at least one local language predominant in project states
At least two years' experience of professional driving with international NGOs.
Professional experience in vehicle maintenance/repairs. Certification/ training as driver mechanic trade test is an added advantage.

How To Apply
Interested and qualified candidates should send their comprehensive Curriculum Vitae and Cover Letter in ONLY one attachment (MSWord document) explaining suitability for the job; to: [email protected] Please indicate the title of Post applied for in the subject line of the email.
Application Deadline  9th March, 2018.
Note
Only shortlisted applicants will be contacted
Applicants are advised to provide their functional e-mails/mobile phone numbers on the application letter as well as three professional referees including their functional e-mail addresses and telephone numbers
Eligible female applicants are encouraged to apply
TBNetwork Nigeria has a Child Safeguarding policy in place and is an equal opportunity employer (EOE).
Tags :
Vacancies For Graduates At Civil Society for Eradication of Tuberculosis in Nigeria