WAEC Timetable 2020: Here Is The New 2020 WAEC Timetable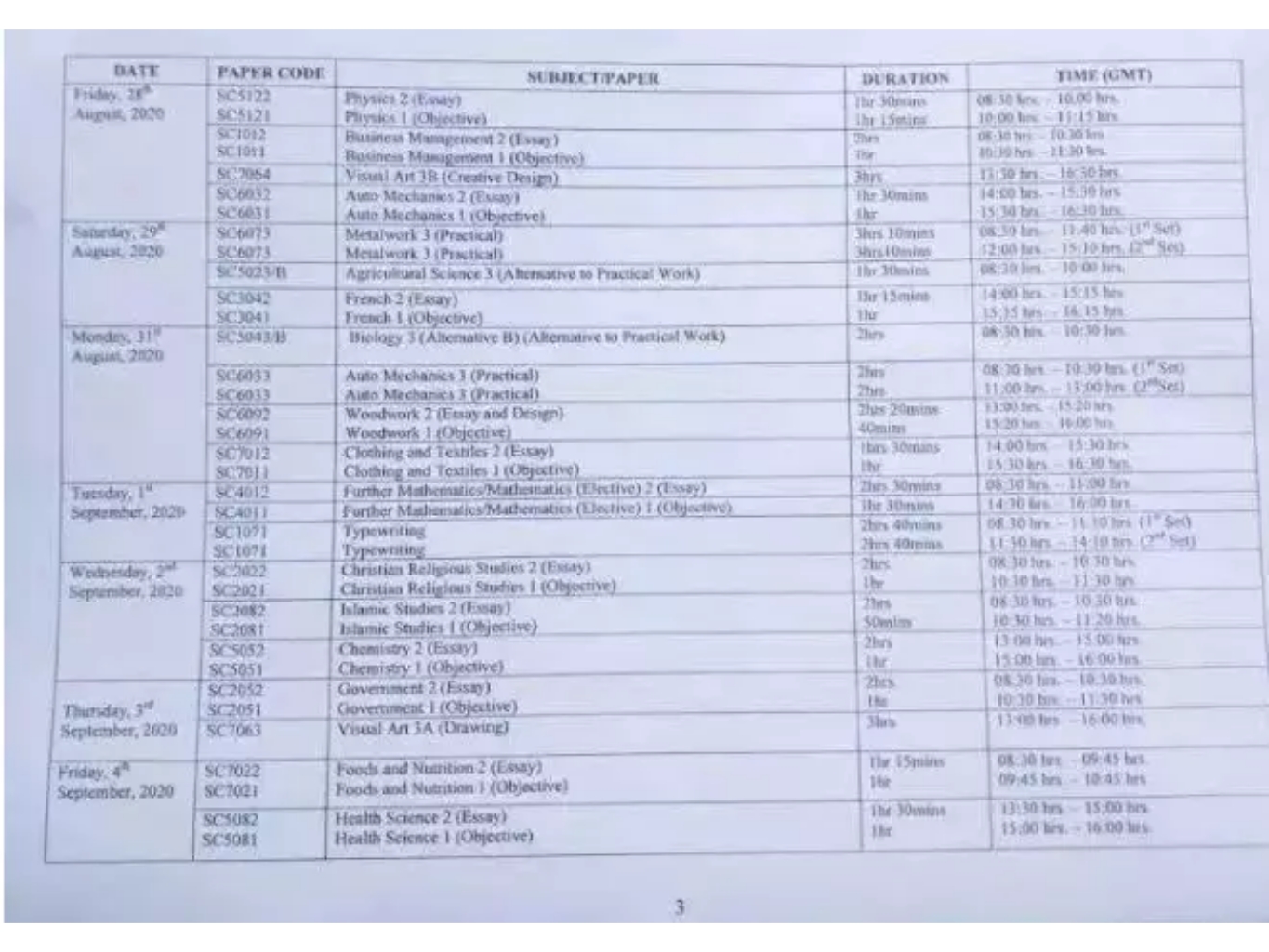 WAEC Timetable 2020- The West African Examination Council has released the timetable for the much awaited and controversial West African Senior Secondary Certificate Examination (WASSCE).
This exam which is meant to have been conducted about two or three months ago, has suffered delay due to the outbreak of the Corona Virus pandemic. After much debate amongst the officials and the government, they finally released the timetable. According to the timetable, it commences with Engineering Science which will be written on Tuesday the 11th of August.
Here are some of the subjects and thier dates.
Monday, 17th August, 2020: General Mathenatics (Core) 2 (theory), General Mathematics (Core) 1 (objectives)
Tuesday 18th, August 2020: Chemistry 3 (Alternative D) (Alternative to practical work)
Friday, 21August, 2020: Literature in English 2 (Prose), Literature in English 1 ( Objectives)
Here is the full timetable, you will have to download and zoom for better viewing.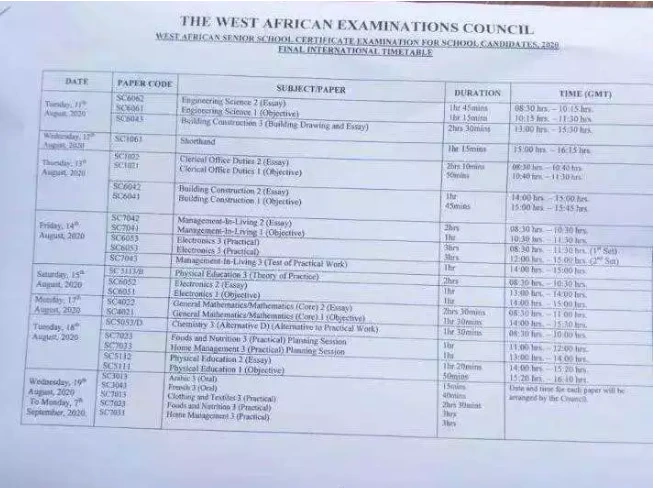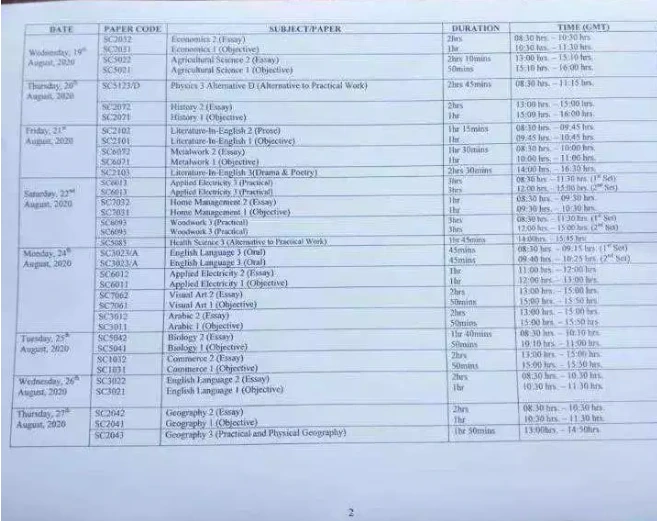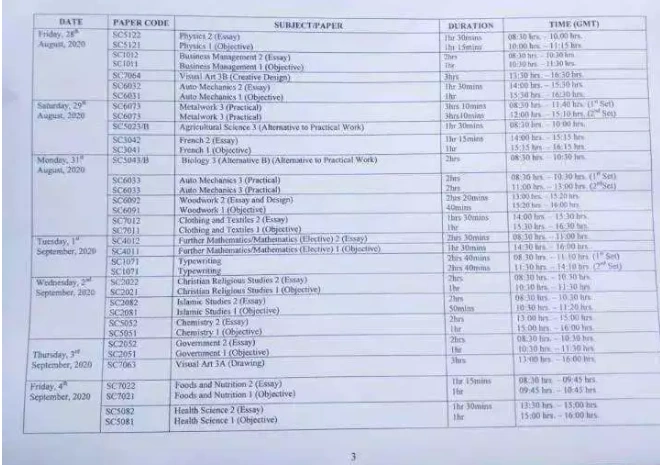 The best of luck as you get ready for your exams.