Former American Stripper and SlutWalk advocate Amber rose has expressed her anger after she did was not ranked the Number 1 prostitute in the world.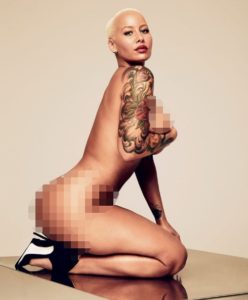 In the ranking of the greatest hoes of all-time list, the American celebrity was ranked behind close friend Blac Chyna and Christian Milan. However, Amber is not happy with her third position as she believes she deserves to be Number 1.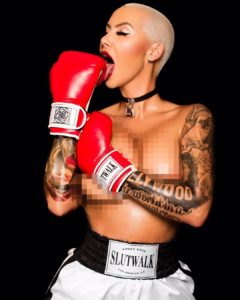 According to Amber Rose, she deserves to be at the top because she held many slutwalks and also has two baby daddies.
Apart from that, the former stripper also claimed to have put in her blood, sweat, and tears for it all.
She posted this on Instagram;
"This is bullshit I've worked my entire life for this, put in my blood, sweat, and tears, I've had Slutwalks and even 2 different baby Daddies!! And I still can't get the #1Hoe spot???? Dammmnnn smh ?? #outragedCongratulations to my girl @christinamilian tho".