Governor Yahaya Bello Survives Attack as Kogi State Government Ensures Security Measures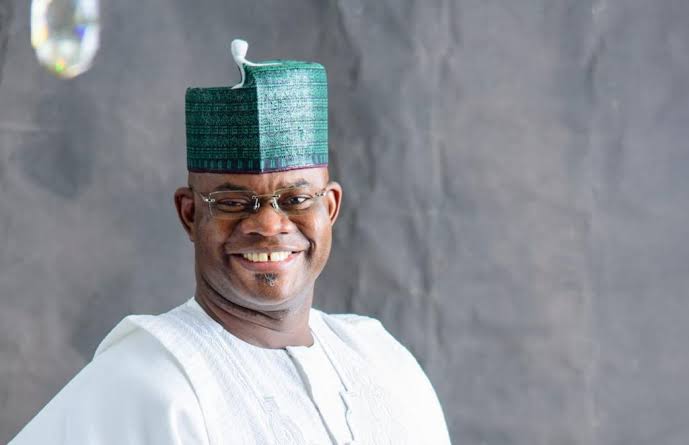 In a recent press statement released by the Kogi State Government, it was revealed that an attack on the Executive Governor, Alhaji Yahaya Bello, was successfully foiled. The incident occurred earlier today when the Governor's convoy was blocked and assaulted by alleged supporters of Alhaji Muritala Yakubu Ajaka, near the Naval Base just outside Lokoja.
According to the statement, armed thugs associated with Alhaji Ajaka began shooting at the Governor's convoy while a Tundra vehicle, branded with the logo of the SDP (Social Democratic Party), blocked the Governor's vehicle. Occupants of the SDP-branded Tundra were armed with rifles and short guns. Fortunately, Governor Yahaya Bello emerged unscathed, and his spirits remain high.
However, some security aides and other personnel accompanying the Governor sustained injuries and are currently receiving medical attention at nearby facilities. The State Government assured the people of Kogi State that law enforcement agencies are in full control of the situation and are actively working to apprehend the attackers responsible for this act of violence.
The press statement further urged the residents of Kogi State to remain calm, emphasizing that any form of reprisal attack by members of the APC (All Progressives Congress) or any other group would be met with severe consequences. The State Government is determined to maintain law and order, ensuring that those responsible for the attack face justice.
Commissioner Kingsley Femi Fanwo, in charge of Information and Communications, reiterated the government's commitment to the safety and security of the state's citizens. The incident serves as a reminder of the ongoing efforts to combat insecurity, and the government remains resolute in its pursuit of peace and justice.
This news update aims to inform the public about the attack on Governor Yahaya Bello, the measures taken by the State Government to address the situation, and the assurance of continued security in Kogi State.