"Tacha just sent some men to assassinate me" – Blessing Okoro cries out on social media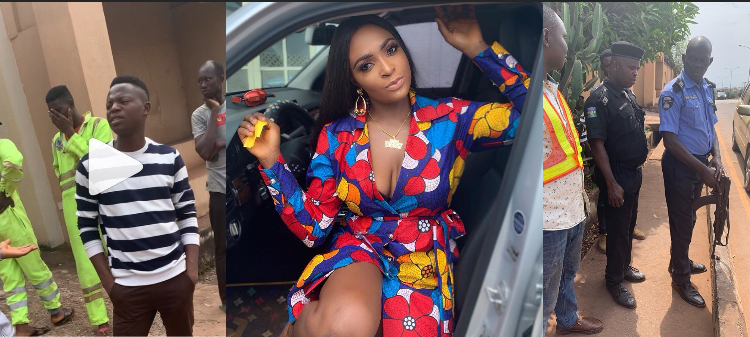 Blogger, Blessing Okoro raised alarm on social media today, accusing Tacha of sending assassins to kill her and she shared a video to buttress her allegations.
Recall that Tacha's fans issued threats to Blessing earlier in the week after she hurled insults at Tacha, accusing her of acting like she's bigger than other celebrities just because she was opportuned to be part of BBNaija.
Blessing made the remarks about Tacha because the reality TV had responded to Angela Okorie, Jaaruma and others that claimed she is ungrateful.
In a new post that was posted on Instagram by Blessing, she accused Tacha of sending assassins to her residence in Enugu, Enugu state.
The criminals tacha sent to kill me in Enugu state .
Taking them to the police soon .
Vinny blog pls run ?‍♀️ ,
Tacha I hope u are ready, she wrote
See her posts below:
https://www.instagram.com/p/B6AkETSpzb2/?utm_source=ig_embed&ig_mid=D23BA734-15DB-4FA8-B471-C4C6A9F8FD9C
Tags :
Tacha
viral