Hushpuppi Biography; Net Worth, Houses, Cars, Source of Wealth and Untold Facts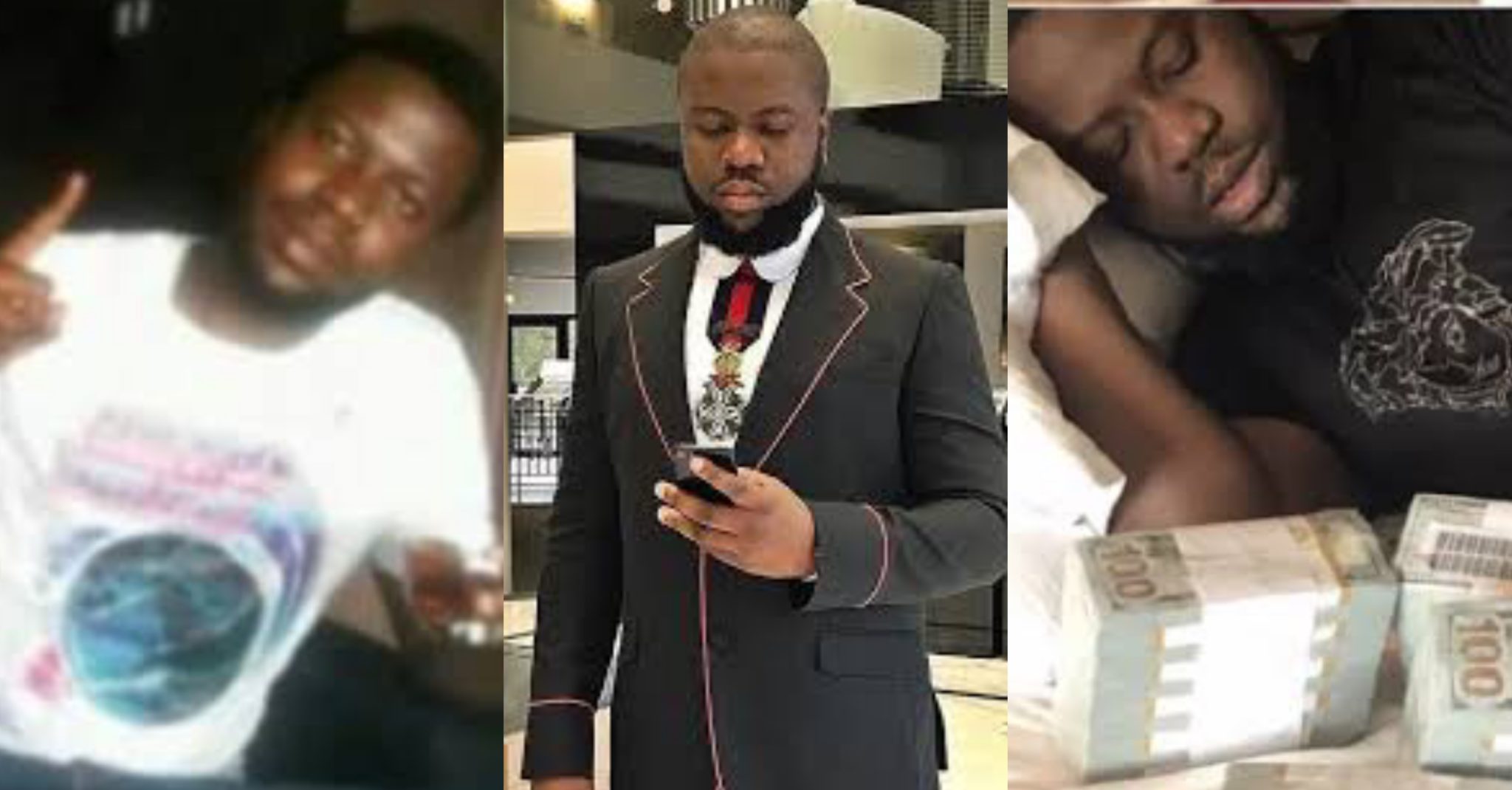 Naij Mobile presents the biography of a Nigerian Celebrity with the nickname "Aja Puppi" Our Hushpuppi biography brings you the full account of his rise to fame, early life,  source of wealth, relationship life, personal life and other little-known facts about him. Now, without further ado, let's begin;
Hushpuppi Biography; Early life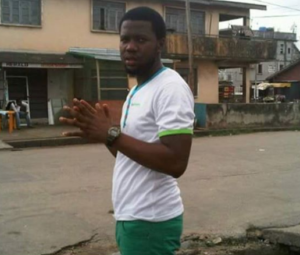 Hushpuppi whose real name is Raymond Igbalodely was born on the 14th day of June 1988 in Lagos State, Nigeria. Hushpuppi was not born in wealth according to reports, his father was a taxi driver while his mum was a bread seller.
Growing up in Lagos, Young Hushpuppi did not allow his family background to stop him from dreaming big. He was fond of saying one day he would be a star, travel around the world and help people in need. Young Hushpuppi was a normal street boy struggling to eat a square meal a day. He struggled to take care of himself just to avoid theft because he didn't have everything he needed when in his childhood.
Hushpuppi Biography; Rise to Fame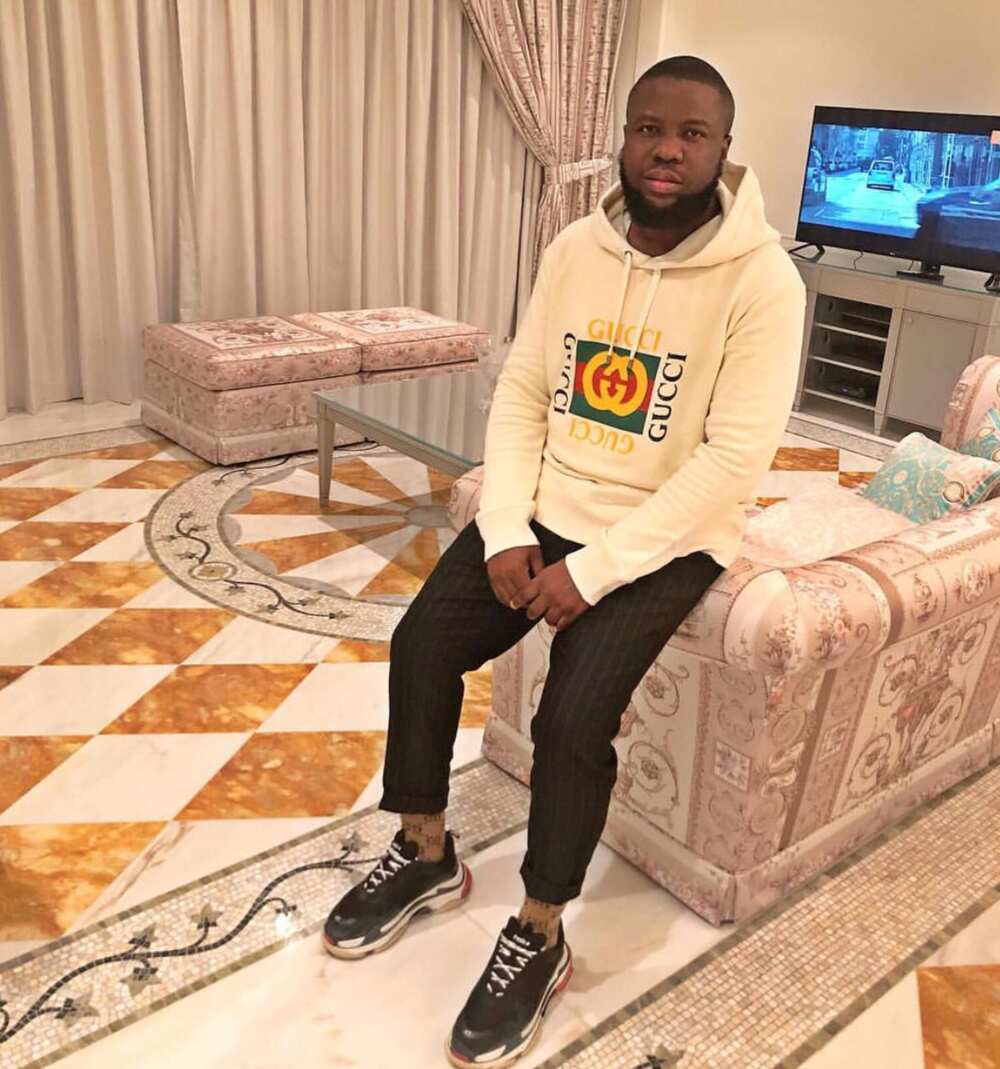 Ray Hushpuppi became an internet sensation ever since he surface to limelight with his extravagant lifestyle on Instagram. He became more popular after a messy clash with one of  Nigeria's biggest musicians, Davido. He called out Davido on Instagram to show the 1 million receipt he had spent at the club while showing the 11 million receipt he had recently spent on the club premises. It was obvious that Hushpuppi was looking for a way to attract attention. His plan worked because Davido gave him the show he wanted to play.
Hushpuppi's Instagram is filled with fancy photos where he shows his not-so-ordinary way of life – private jets, his expensive cars, pictures of himself in different 5-star hotels, elite clubs for celebrities and clothes by the most fashionable brands.  His flamboyant way of life definitely made him popular among Nigerians. Some adore him, and some detest him, but everyone admires him for living his dream and being able to make so much money in such a short period of time.
Hushpuppi Biography; Love For Gucci
It is believed that Hushpuppi's love for Gucci is because the fashion brand is one of the biggest in the world. Hushpuppi is a big fan of this brand and it is believed that he is one of their VIP clients.
in 2017, Gucci recognized Hushpuppi as a regular spender and buyer of their luxury products and decided to give him a special gift on his birthday.
Hushpuppi Biography; Relationship Life
Hushpuppi is not married but has two children, a boy and a girl, from 2 different women. We do not know if he is currently in a relationship with any of his girlfriends.
Hushpuppi Biography; Personal Life
What makes Hushpuppi tick? Sit back as we bring you makings of his personality in order to help you get a clear picture for him. To begin with, Hushpuppi is a blend of Aries Zodiac traits.
He is a very hardworking and trustworthy person with a big heart to help those in need. He seems never to get tired or need any sleep. He is very loyal and adventurous and intelligent.
Hushpuppi life story can be likened to that of "rags to riches" After struggling for years to have a good life, in the end, he succeeded, now he is dining with great weapons on the Nigerian entertainment scene, even if he is not a celebrity.
Hushpuppi Biography; Expensive Cars
Hushpuppi draws a lot of attention to his designer clothes as well as his expensive car collection.None of Nigerian Instagrammer doesn't know Hushpuppi who is known as the Gucci master and lord. He draws a lot of attention to his designer clothes as well as his expensive car collection.
See some of the exotic vehicles spotted in Hushpuppi's car collection below.
1. Range Rover Sport
The very first luxury car in Hushpuppi collection is a Range Rover Sport. While this guy starts to get bored driving Range Rover, many Nigerian artists have finally earned enough to buy one.
Hushpuppi was spotted with a Range Rover Sport
2. G-wagon & Ferrari
Hushpuppi looks so cool next to a G-wagon and a Ferrari
3. Ferrari 488 GTB
 Ferrari 488 CTB starts at N92,358,000
4. Another Ferrari
This yellow Ferrari matches his outfit
5. Rolls Royce Wraith
The Rolls Royce Wraith is powered by a V12 engine
6. Another Rolls Royce Wraith coupe
Hushpuppi might adore the British Rolls Royce so much
7. Range Rover Vogue
8. Mercedes Maybach S650
The car purchase was announced on Hushpuppi Instagram account in May 2019
9.   Red Ferrari
The latest car this rich & famous Instagrammer has just acquired in 2019 is a Red Ferrari. The car is reported to cost more than a hundred million naira. According to reports, the vehicle is a limited edition as there are only 10 of its kind in the world.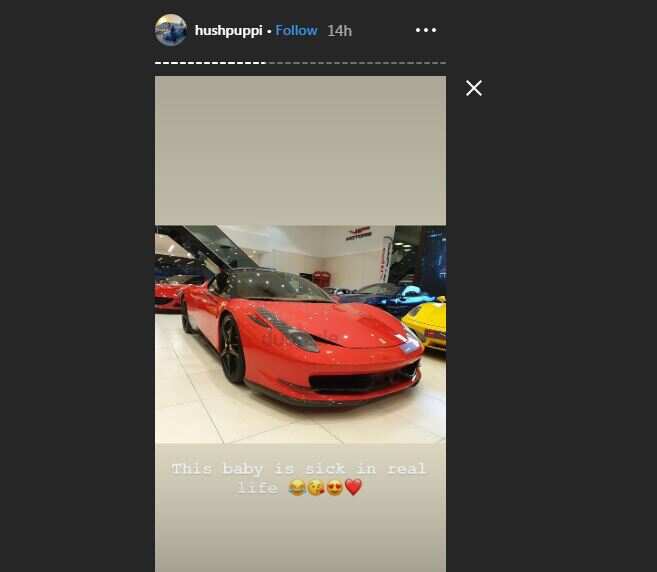 Hushpuppi Biography; Houses
Hushpuppi is best known for his luxurious lifestyle he lives both home and abroad. According to reports, he rented a N24m new home and he furnished the house with N54milloin. Recently, he gave popular OAP, Daddy Freeze a tour on is Versace palace.
Watch the video below
Video credit: Daddy Freeze
Hushpuppi Biography; Controversies
Earlier this year, Hushpuppi and Nigeria king of night-life, Cuban Chief Priest drew swords on social media claiming Hushpupi never bought luxury cars and that they are on rentals. Hushpuppi also once revealed that he had to fly a private jet to Paris after losing his flight. The alleged quick-change cost $ 25.2 million which many find hard to believe.
Hushpuppi Biography; Source of Wealth
It is no big secret that Ray Hushpuppi spends a lot of his fortune to keep up with his comfortable life. Ray Hushpuppi never opens up about his fortune – only he knows how he went from rags to riches. People have a lot of speculations; however, no one is really aware of how he made his money. Some say that he has influential friends or patrons, and some are convinced that he invested his money into a profitable business which is now booming.
Hushpuppi Biography: Net Worth
Hushpuppi has a fleet of expensive cars which include the latest Rolls Royce and the latest Range Rover. His net worth is estimated to be about $20 million.
Hushpuppi Biography; Untold Facts
To wrap up our Hushpuppi Biography, here are lesser-known facts that are hardly included in his biography.
Do you know?
People have labeled and called Mr. Raymond all sorts of names, many of which he has neither confirmed nor denied.
His source of wealth remains a mystery to the Nigerian populace
His name was mentioned in 9ice's song — "living things" — believed to be promoting internet fraud.
Celebrities he has fought with include Davido, Phyno, Tekno, Ice Prince, Patoranking, etc.
Huspuppi once admitted to having been addicted to gambling.
In the song Telli Person by Olamide, Phyno and Timaya, Phyno made a reference to Hushpuppi by saying ;
You no get work, you just dey show money
You follow Gucci…
Fact Check
Thanks for reading our Hushpuppi biography. At Naij Mobile, we strive for accuracy as our slogan says nothing but the truth. So if you see something that does not look right in this article, kindly notify us by dropping a comment.
Tags :
Hushpuppi
Hushpuppi biography