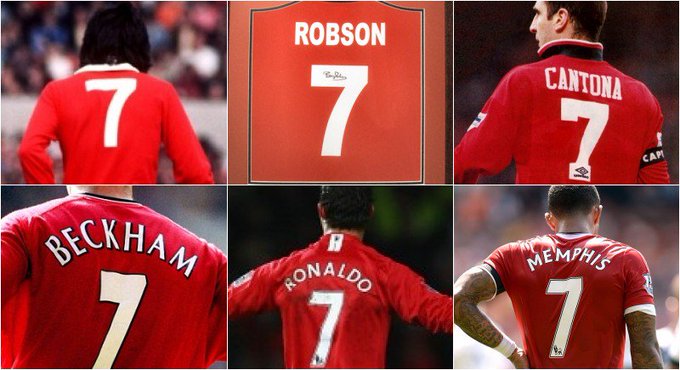 Is Manchester United NO.7 Shirt Cursed? When it comes to Manchester United Legends, one name that comes first on the lips of many is George Best. George Best is one of United's most celebrated player who scored in their first ever European final win, wearing a No. 7 shirt.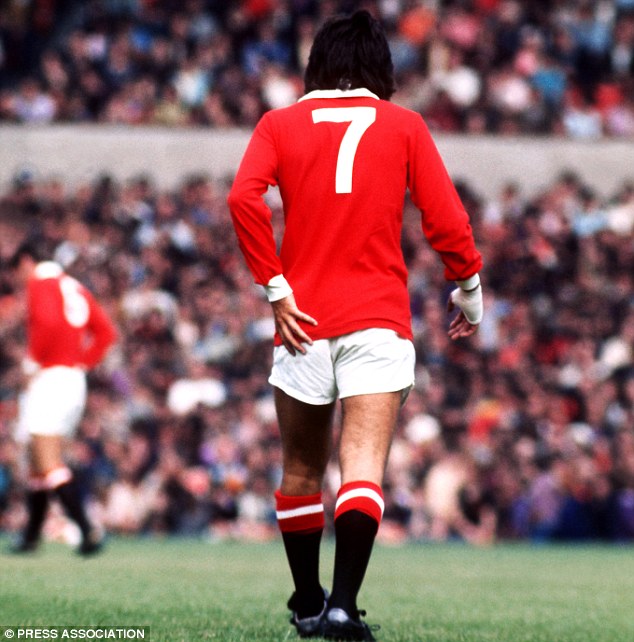 George best arguably started this club obsession with enigmatic No. 7. George was a super-talented footballer. He was a player fan would travel far and wide to come and see. He was the best footballer during his era- you don't need me to tell you how special he was.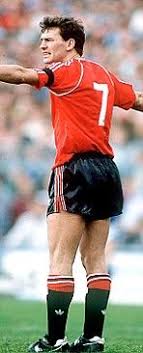 Thirteen years later, the No. 7 jersey came to Bryan Robson, the man to bridge the era from Ron Atkinson to Sir Alex Ferguson. Bryan Robson is arguably the most accomplished United midfielder. He was an exceptional captain who held the No. 7 shirt with pride and passion.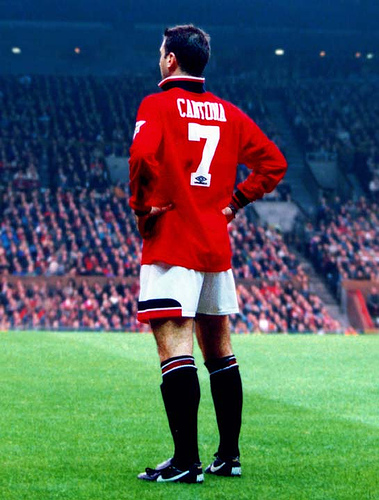 Next to take over the No. 7 shit was Eric Cantona. Eric Cantona was possibly the iconic players in 1990s, and after watching his goal and reading his bio, he is one of the main reason why I love Manchester United. Eric Cantona wore the number 7 shirt from the day he arrived to the day he left. Cantona made old Trafford is home, and his attitude to training spread throughout the club, causing many fans to idolize him.
Cantona will stand in the center of the pitch with his chest out and his collar up and impact games with the fewest of touches. He breathed confidence into young players and show them the way with his beautiful touches and the way he saw the game being played. Cantona left Old Trafford top of his game at the age of 30 as a champion in every league campaign that he finished in England.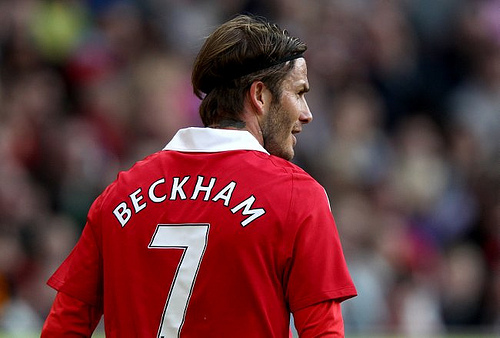 Next to take over the No. 7 shirt was David Beckham. Beckham was a young academy prospect with the world at his feet. Beckham was robbed of the Ballon d'Or in 1999 when he was comfortably the best player in the world. David Beckham won it all at United and played a significant role in the delivery of the famous treble. Beckham played with his heart at Old Trafford, and he did the No. 7 shirt proud.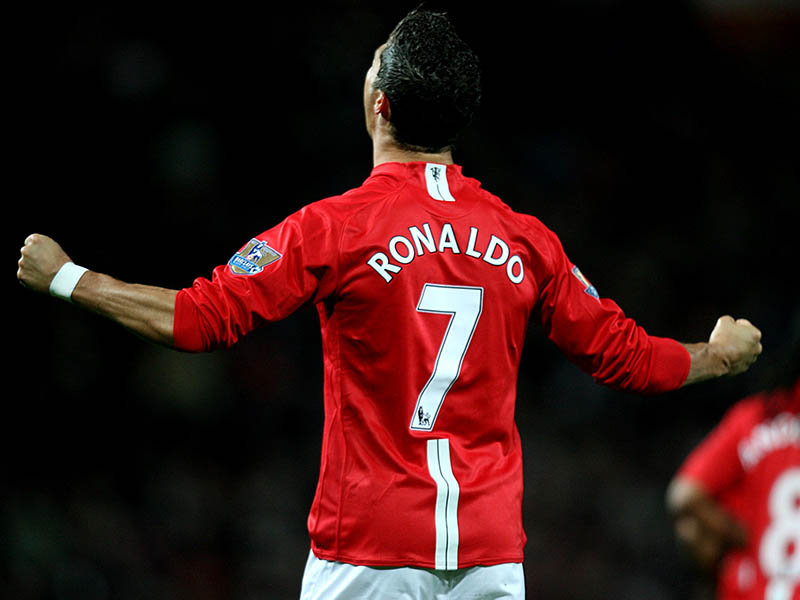 After Beckham left for Real Madrid, an unknown 17 year old by the name Cristiano Ronaldo, he was signed from Sporting Lisbon signed for 12 million was given the No. 7 shirt and not the 28 he requested. Ronaldo recently admitted he was scared to try and fill the No. 7 shirt after David Beckham but boy, did he fill it. Ronaldo immediately had the fans on their feet although he took a couple of years for that end product. Ronaldo made himself the best in the world. His achievements at Man United will take a whole day to narrate. Ronaldo like Beckham left for Real Madrid and cemented himself as one of the greatest players of all time.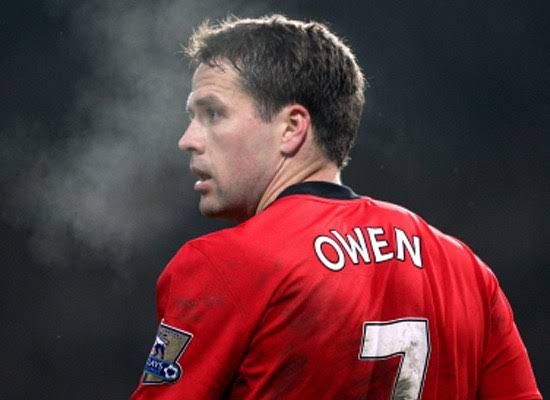 After Ronaldo left, that was when it went west. Micheal Owen, a free transfer from relegated Newcastle and fan favorite a Liverpool came in an was given the No. 7 shirt. Owen had a very memorable introduction to Old Trafford. His first goal was the winner in that 4-3 thriller in Manchester city. However, he only managed 5 goals in 31 appearances before he was released. Owen was the first number 7 to be seen as a disappointment. Was this the start of the curse?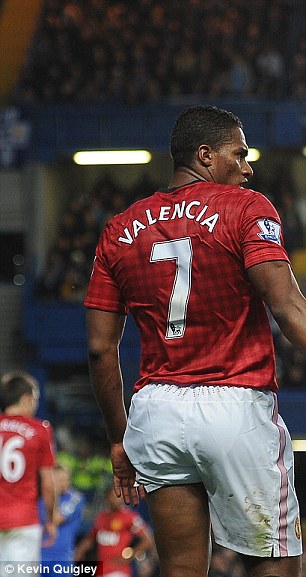 Following Owen departure in 2012, Antonio Valencia stepped in the No. 7 shirt. He started a winger and had a good start- winning goal of the season in 2013. Was he the man that could handle it? Probably not. The two season he wore the number 7 shit saw him scored only one from 30 appearances before he requested for a change of number from 7 to 25.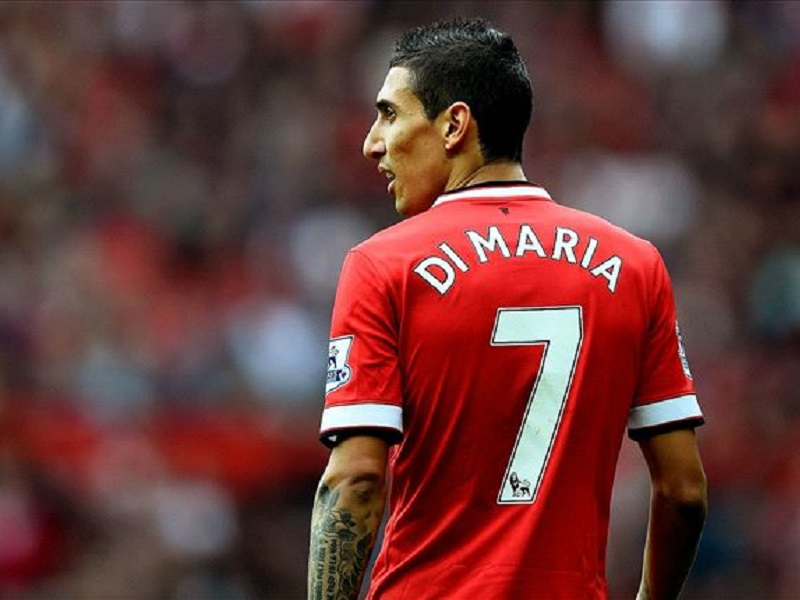 The shirt remains vacant for a year until Louis Van gal broke the British transfer record by signing Angel di Maria. Fresh off from being the man of the match in Real Madrid Champions League final that season, many United fans believed he was the one to bring back the glory to the No.7 shirt. Well, they were all wrong as Di Maria played like someone who forced into the club scoring only two goals in 27 appearances before leaving unceremoniously to PSG for peanuts.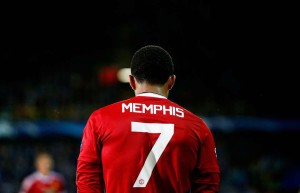 Next, Luis Van Gal brought in a young bight dutchman by the name Memphis Depay. He was a sensation at Eredivisie scoring free kicks, long-range goals, got bags of flair and was a good dribbler. Obviously, this is the Lad! So many football fans thought But Memphis was the most frustrating failed No. 7.
Depay was a disappointment at Old, but after a move to Lyon, he became one the most finest player in Ligue 1, leaving many United to fans to wonder why he couldn't display such talent at Old Trafford.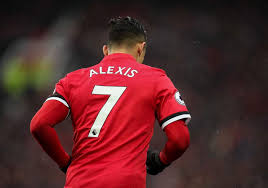 On to the current owner of the Number 7 shirt -Alexis Sanchez. When his signing was officially announced, many Man United fans were delighted like kids on Christmas day. And why not? Sanchez is a top class player, goal scoring and creating machine but that is not what the man united faithful have seen from the Chilean. He has only managed to score 3 goals from 32 appearances.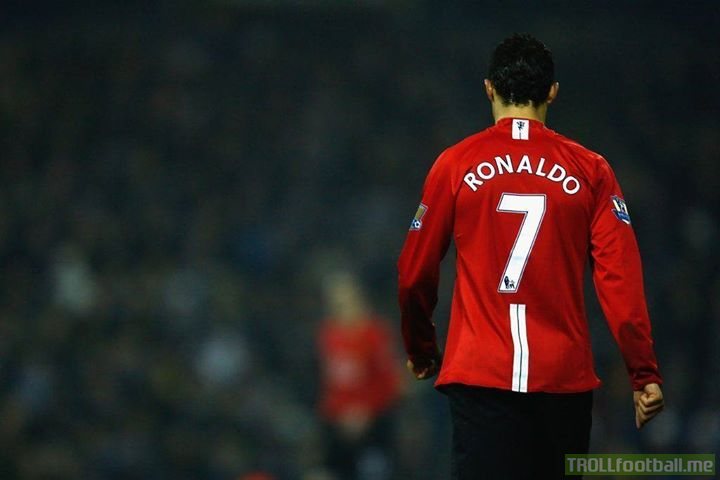 It has been ten years since Ronaldo left Man United. Since his departure, Five players have worn the iconic No.7 shirt but have scored a total of 15 league goals.
Let's not deny the fact that these payers who are quality player, but why hasn't it worked out for them? Is the No. 7 shirt cursed?
Tags :
Man United