Sad! See pictures of 7 Nigerian women that died few days to their wedding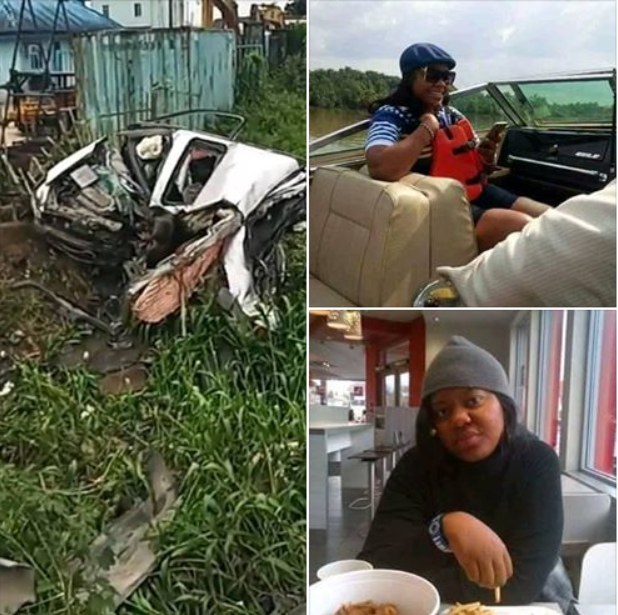 Life is a precious gift , given and taken at some unknown time but for these women on this list, their time came too soon. And worst of it all, their time came few days to their wedding day.
As you read this, please say a prayer for their families and loved ones.
Here is a list of 7 Nigerian women who lost their lives few days to their wedding.
Eyitemi Madamedon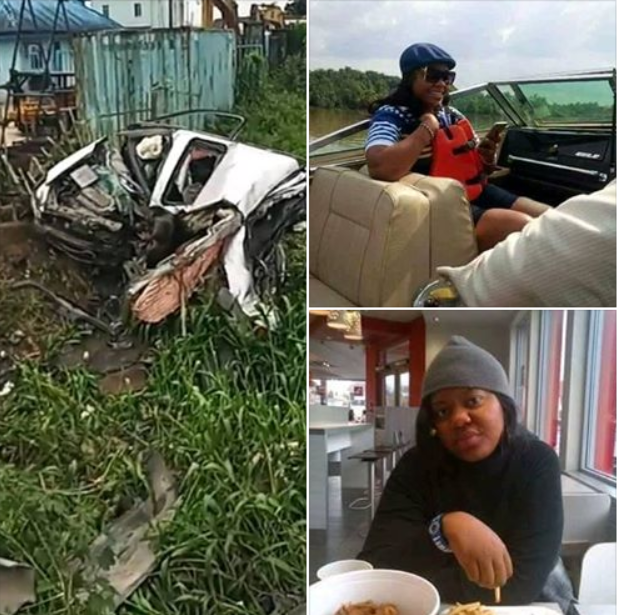 Eyitemi Madamedon,was scheduled to have her wedding in August 2018 but died in a fatal accident in Warri on the 23rd of July 2018.
According to a family member, Eyitemi was schdeuled to travel to the the next day shop for her wedding before her tragic death.
Farida Saminu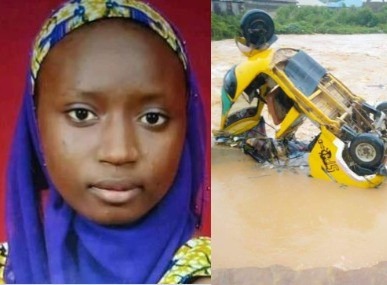 Farida Saminu drowned in floodwater in Kaduna state five days to her wedding.
According to reports, Farida went for a meeting with the makeup artriste she had contracted for her wedding and was heading home when the tragic incident occurred.
She boarded a tricycle that had five passengers including herself. But sadly as they were climbing a bridge, the water wave swept the tricycle to the edge of the bridge and she fell into the river.
Fawziya Tataru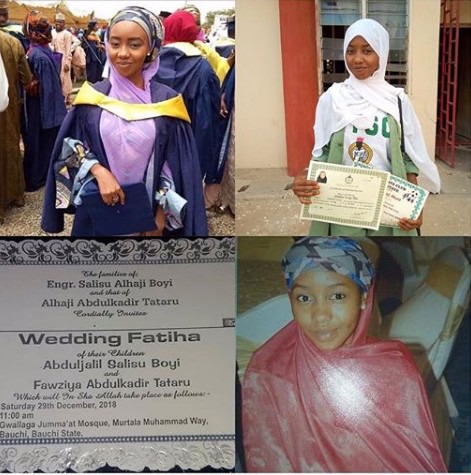 Fawziya Tataru died a day before her wedding day in Bauchi. Fawziya, a Quantity Survey graduate of the Abubakar Tafawa Balewa University, Bauchi State, fell ill a day to her wedding and suddenly passed away.
Read Also:  Kobe Bryant Helicopter Crash Victims: All You Need To Know About The 9 Victims
Mary Owan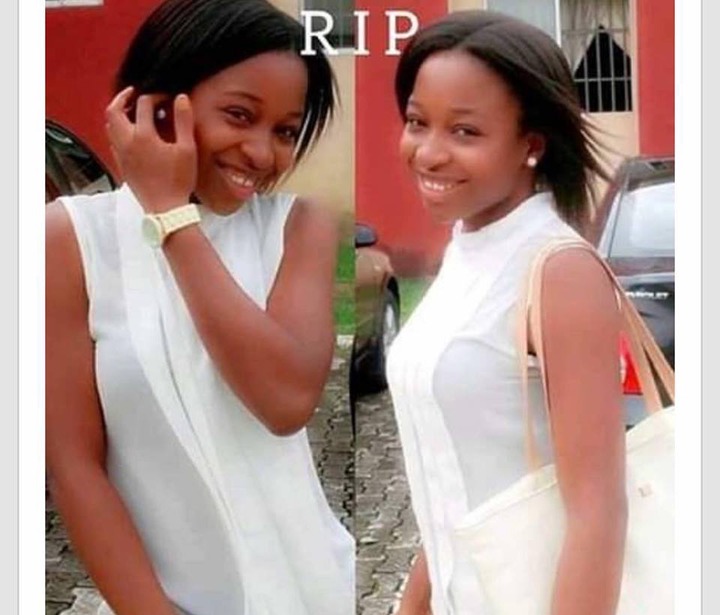 On the 28th of Jan 2019, a young lady identified as Mary Owan, died in the fatal accident just a few days to her wedding, which was slated for the 2nd of February.
The accident which took her life occurred in Edor, Ikom local government area of Cross River State. She was said to be on her way to her hometown for the traditional wedding rites.
Atika Isah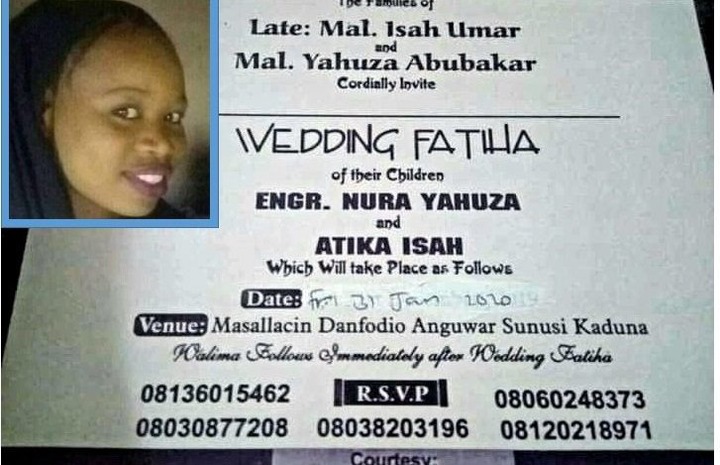 Atika was slated to get married to a certain Engineer Nura Yahuza on
January 31, 2020 at the Usman Danfodio jumaah mosque, Kaduna. Unfortunately she died after a brief illness of the 13th of January 2020.
Martha Bulus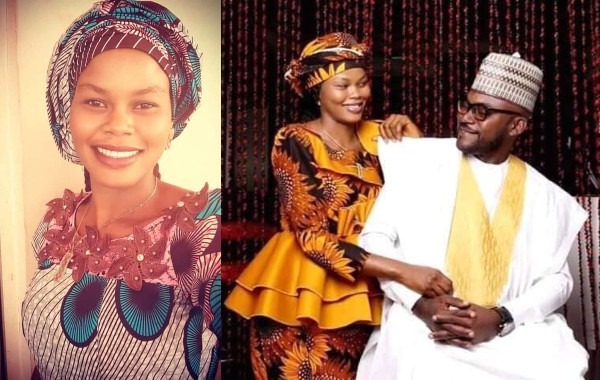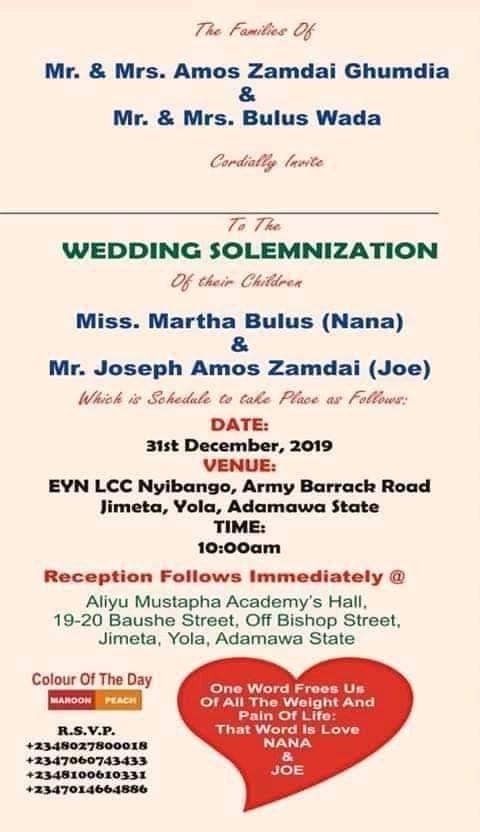 Martha Bulus whose wedding was scheduled to hold in Yola on December 31 2019, was killed by suspected Boko Haram terrorists alongside her friends on 26th December 2019.
Martha Bulus was reportedly travelling with her sister, Zainab and her friends said to be members of her bridal train when they were attacked by the insurgents at a village near Gwoza in Adamawa State. It was learnt that all passengers of the ambushed vehicle were killed in the attack.
Emakpo Akpowene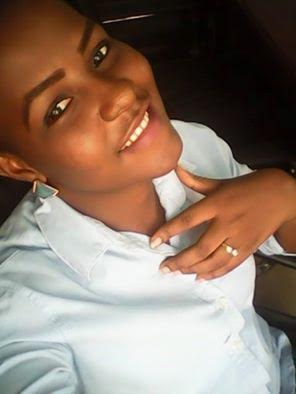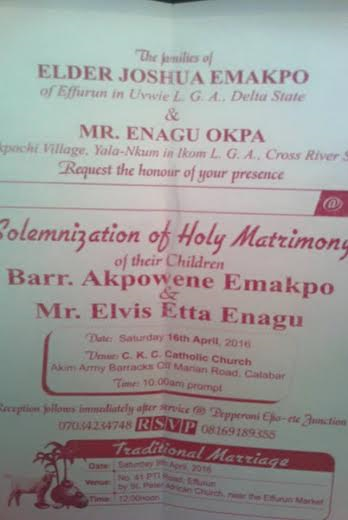 Emakpo Akpowene was to get married traditionally on the 9th of April 2016 in Delta state, but died on March 31st, eight days to her wedding.
According to a family source, she died after a brief illness. She suddenly fell ill the 28th of March 2016 and was rushed to the hospital where she died.
May their souls rest in perfect peace.
Tags :
Brides
death
Nigeria
Wedding