Kobe Bryant Helicopter Crash Victims: All You Need To Know About The 9 Victims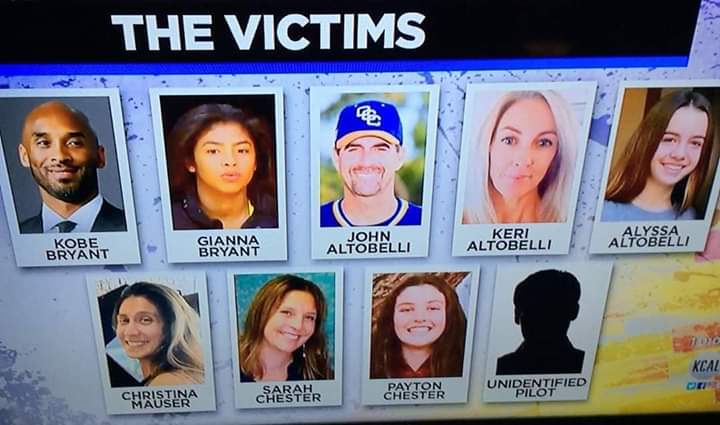 Kobe Bryant Helicopter Crash Victims
Here is what you need to know about the nine victims.
Kobe Bryant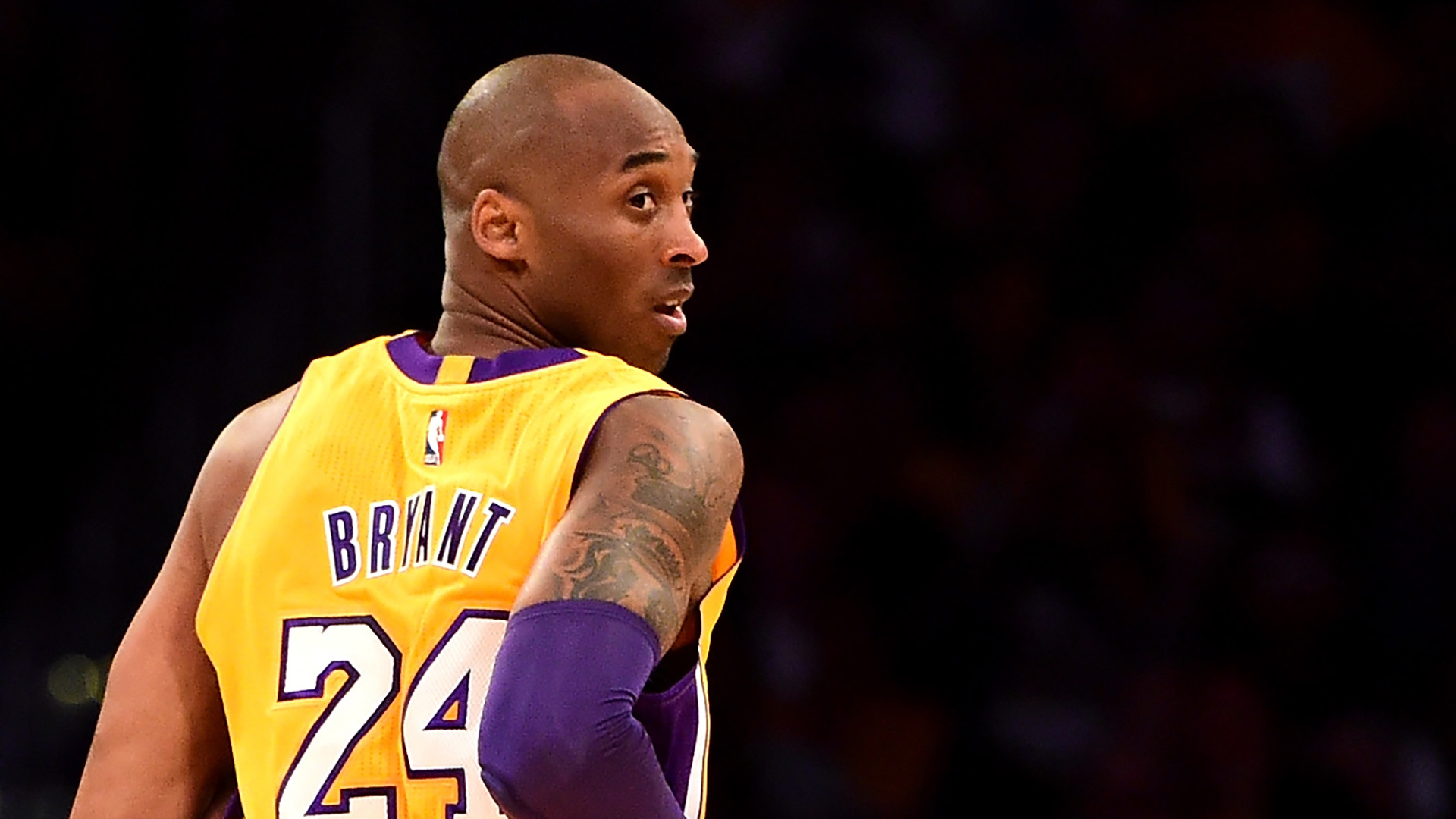 Kobe Bryant was a former NBA player who had his entire career with the Los Angeles Lakers. The five-time NBA champion was born in Philadelphia and in 1996, straight out of high school, he joined the Lakers. Kobe was married to wife Vanessa with whom he had four daughters. He retired from the NBA in 2016 as the third all-time scorer in NBA history. He had 33,643 points.
Gianna Maria Onore Bryant
Gianna Maria Onore Bryant, daughter of Kobe Bryant was an American middle school basketball player. She has an older sister, Natalia and two younger sisters, Bianka and Capri. Gianna had a very close relationship with her father Kobe and during and after his career, he would take Gianna to his games where she would often shoot around with the team in warm-ups. Gianna always wanted to follow in her father Kobe Bryant's footsteps and played for the Mamba Academy ballers with her father as the coach.
Read also Kobe Bryant's Death: Time For Celebrities To Ditch Extravagant Lifestyle?
Alyssa Altobelli
Alyssa Altobelli was a close friend and teammate of Gianna and her family regularly traveled with the Bryant's to practices and games. Alyssa is survived by her siblings J.J. and Alexis.
John and Keri Altobelli
John and Keri Altobelli also perished in the unfortunate crash. John was an American college baseball coach who worked for 27 seasons at Orange Coast College in Costa Mesa, California. In July 1992, he was hired to coach for Orange Coast College. Altobelli led the Orange Coast Pirates to state championships in 2009, 2014, 2015, and 2019. He died along with his wife and daughter.
Christina Mauser
Christina Mauser, elementary school girls basketball coach was also identified as a victim of the fatal crash. She was an assistant coach at the Harbor Day School, where Bryant's older daughter went to school. She is survived by two children and a musician husband, Matt Mauser.
Sarah and Payton Chester
Sarah Chester and her middle school-aged daughter Payton were on also on board when the helicopter crashed. Payton was a student at St. Margaret's Episcopal School as well as one of Gianna Bryant's teammates on the Mamba Sports Academy girls basketball team.
Ara Zobayan
Ara Zobayan, 50, was an experienced pilot who was flying the helicopter for the company that owned it, Island Express Helicopters, when it crashed. Along with being a pilot, Zobayan was also a flight instructor.
Tags :
Kobe Bryant