20 Rare Photos You'll Never See in any Nigerian Textbook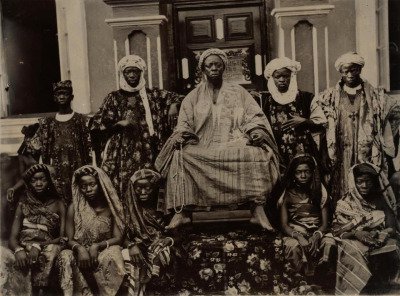 For many Nigerians, History, and Government are just boring subjects they had to study at school, with its dozens of dates and dry theories.
Naij Mobile decided to correct this impression and put together a selection of 20 historical photographs that say more than words could ever express. We bet you will never see these photos in textbooks.
20 Rare Photos You'll Never See in any Nigerian Textbook
Mrs. Grace Atinuke Oyelude, born November 16, 1931, is known to be the first-ever Miss Nigeria, having won the pageant in 1957. She hails from Kogi State, Grandma Oyelude was born in Kano to James Adeleye Olude and Marthan Dantu, who both hailed from Isanlu in present-day Kogi State. She is currently 87-years-old.
The first plane crash in Nigeria happened on 12th April 1942 around 8:15 pm. The location was on a hill called Igbo Ilapa in the Ikogosi, Ekiti state. The plane, DC-10, was owned by the government. The plane took off in London and crash-landed in Lagos.82 lives, with the plane crew all died in the plane crash
Nigerian Civil War: A Biafran child soldier carrying a wounded comrade
The first car that was bought in Ido Ekiti.  This car was bought by Oba Adejuwon Olojudo of Ido Ekiti ( 1915 -1938) He was d first Oba to buy and own a vehicle in Ekiti.
The execution of Lawrence Anini,  a Nigerian bandit who terrorized Benin City in the 1980s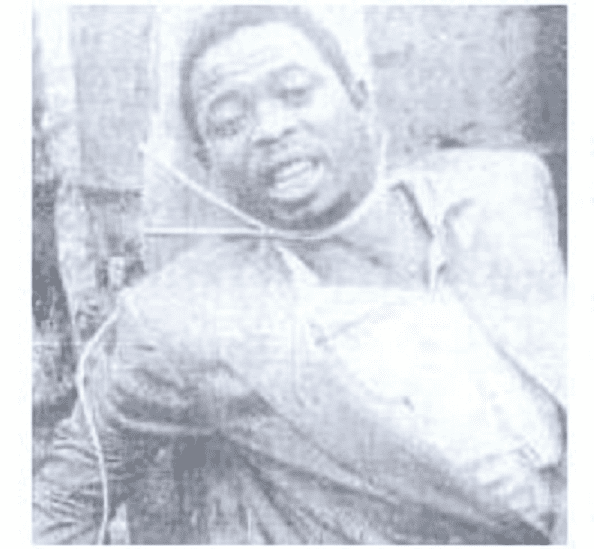 The first act of kidnapping in Nigeria started 2006 when the militants of the Niger Delta took a total hostage to protest the inequality in the region.
Fela  having a good game of tennis in his undies
Gen. Buhari pictured left. Can you spot Obasanjo behind them?
Goodluck Jonathan as a Fashionable Young Man in the 70s
A man and a lady on a motorcycle in Lagos Nigeria (1969)

Wole Soyinka with his daughter Moremi in 1963
Fashion lovers in 1970's
Central bank of Nigeria, Lagos (1950s)
\
Hair braiding in Nigeria. 1960

A Nigerian chief with his family, 1910

Mary Slessor's House in Calabar, Built in 1880. 

Nigerian Soldiers walking pass dying biarfrian children 
An image from the first-ever Nigerian movie titled "Palava"

Female Biafran Soldiers during Nigeria's Civil War
Christmas day photo of siblings in 1960's
Tags :
History
Nigeria
Nigeria's history in pictures