5 Times Anthony Joshua Proved He is More Nigerian Than British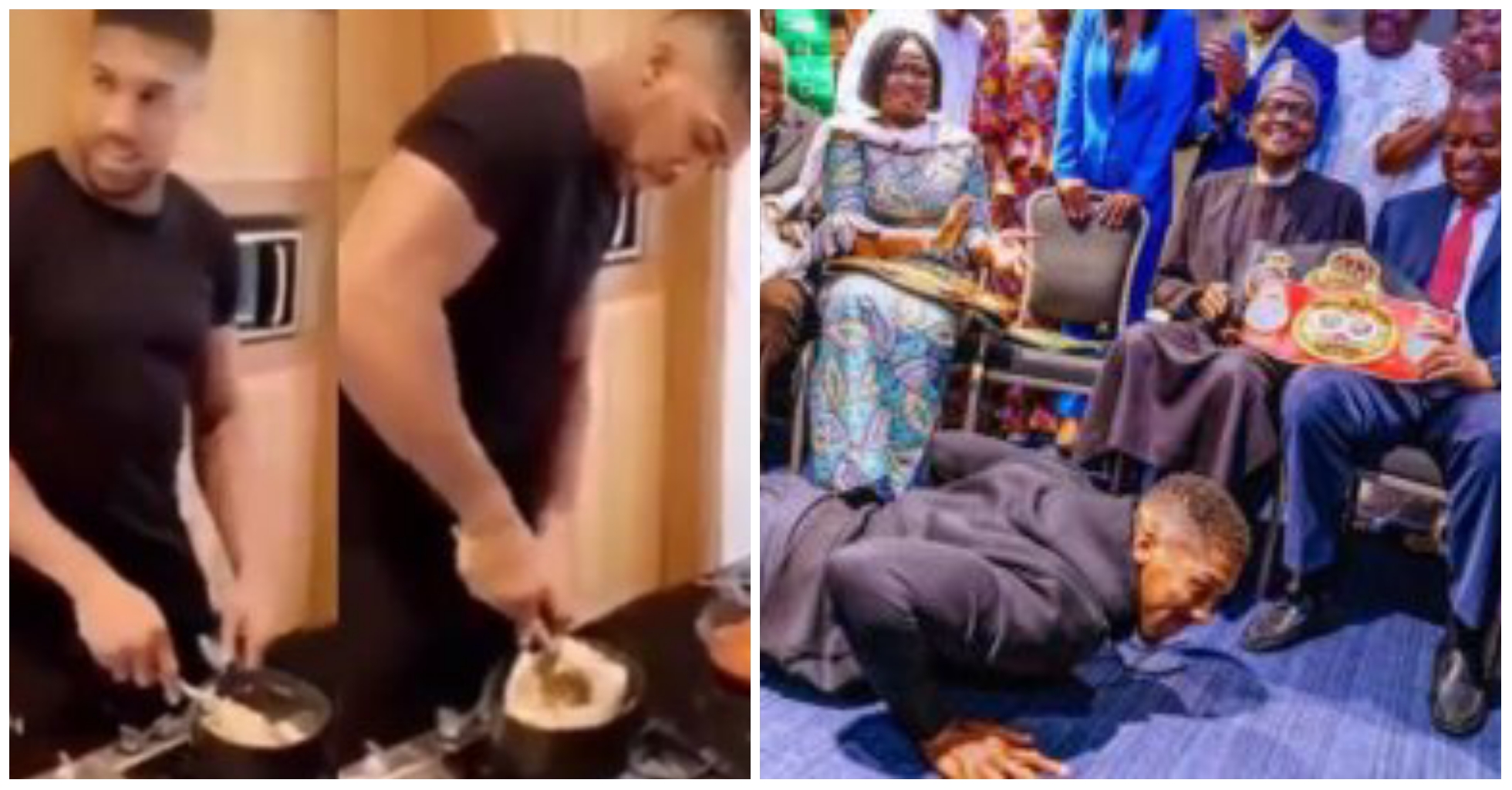 All lovers of boxing in Nigeria and beyond have definitely heard of Anthony Joshua, the professional boxer and world champion in the heavyweight category. Actually, not everyone knows that he is half-Nigerian – his mother is of Yoruba ethnicity.
Despite representing Britain, Anthony Joshua has never been shy to show his Naija blood. These 5 pictures below clearly shows AJ is a Proud 'Omo Naija'
1. Anthony Joshua saying enough to all British food and making eba.
2. Anthony Joshua admiring a footwear and negotiating the price. He is a wealthy but the Nigerian spirit of 'pricing' is still in him.
3. Anthony Joshua all smiles as he visits Makoko, Lagos. No security personnel around him, the guy is just simple!
4. Anthony Joshua postering to greet President Buhari. AJ is a true Yoruba man!
5. He is never shy to flaunt the Nigerian flag.
Tags :
Anthony Joshua