10 Nigerian celebrities You Never Knew Are Grandparents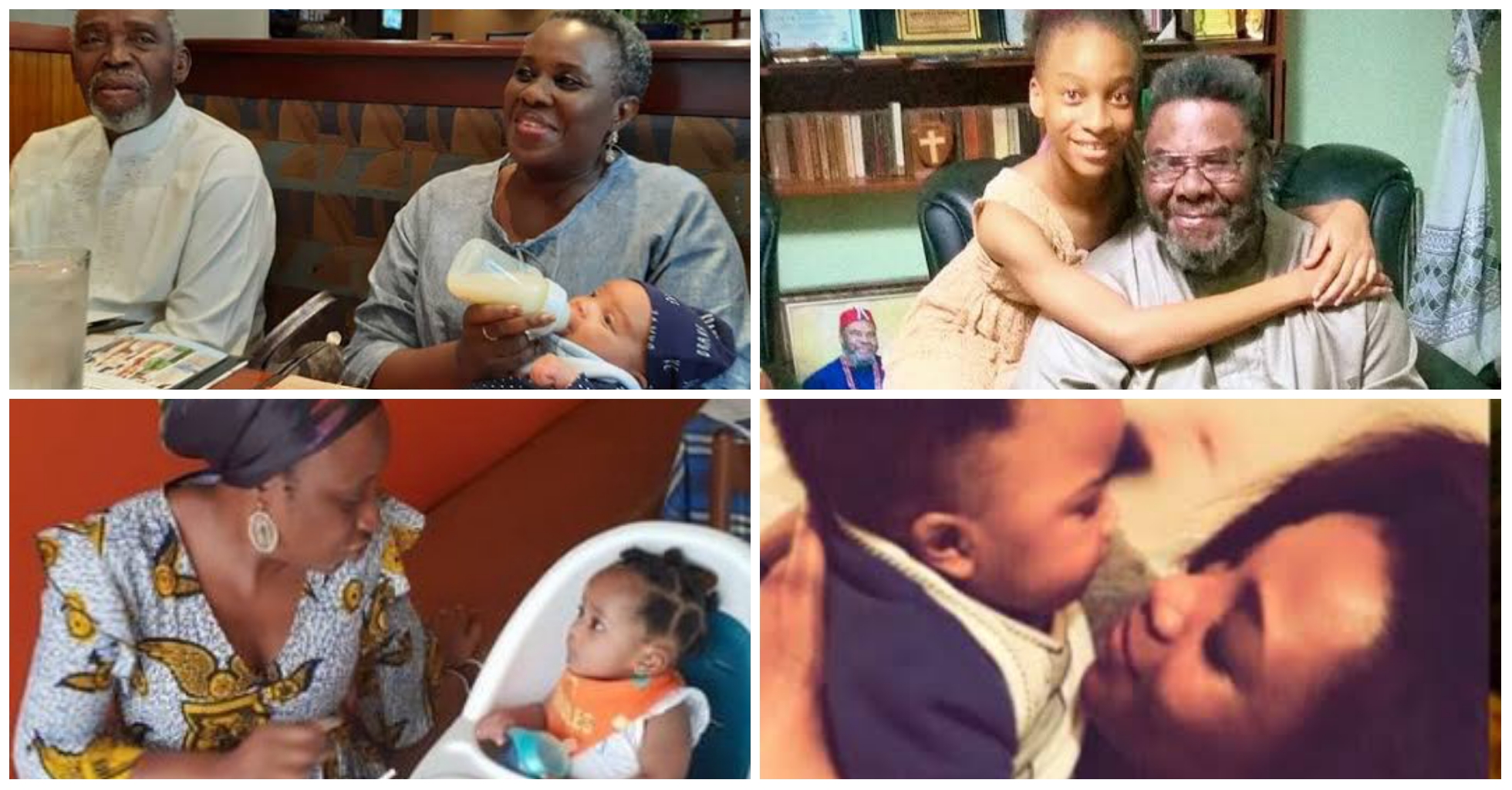 You see in this life, there is nothing as sweeter than parents getting to see their grandchildren. Unlike almost every other reward in life, you do not have to work for it or even deserve your luck. You only get it as a result of God's grace.
In Nigeria, most of our celebrities have been given the grace and opportunities to see their grandchildren. So today I'll be sharing with you Nigerian celebrities who are grandparents.
Read also "We Use New Born Babies For Powers That's Why No Bullet Can Kill Us" Notorious Arm Robbers confesses
Top 10 Nollywood Actresses Who Have Married More Than Once ( No 1 Married 5 Husbands)
10 Nigerian celebrities Who Are Grandparents
 1. Genevieve Nnaji
Genevieve Nnaji is a Nigerian actress. She gave birth to her daughter when she was 17 years old.
The full name of the actress daughter is Theodora Chimebuka Nnaji.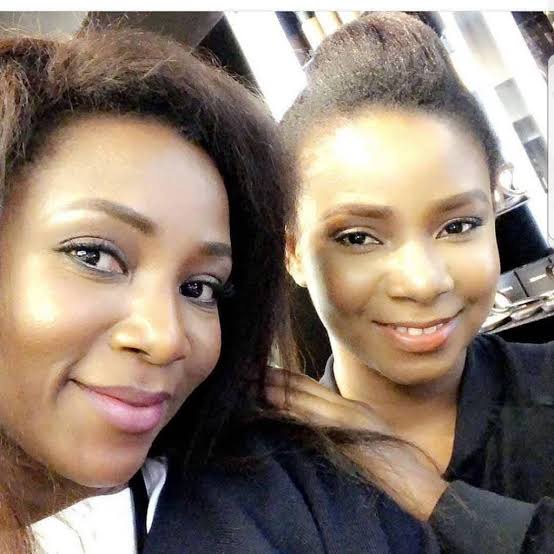 Read also Angry Man Destroy Statues Of Virgin Mary, Calls Catholics idolaters (photos)
Genevieve protected Chimebuka from media for a long time that's why not much is know about her.
However I have found a very interesting fact about her. In the university, Chimebuka studied Mass Communication but she managed to open her makeup school while in the university.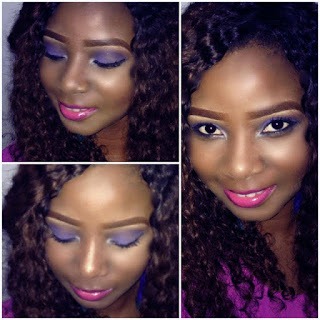 Now Chimebuka is the owner of NAJ makeup studio, located in Yaba, Lagos. She works mostly with celebrities and she is proud to have such a business.
Many of you might not know this, but Genevieve Nnaji's daughter has gotten married.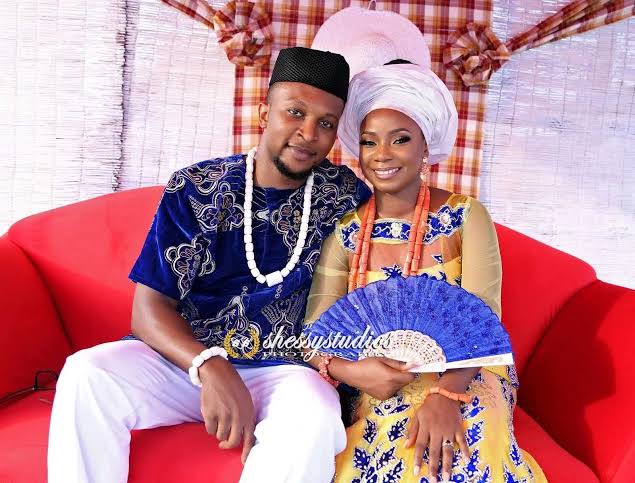 The beautiful wedding was held in Mbaise in 2016. The name of the husband is Prince Chigozie Ihediwa.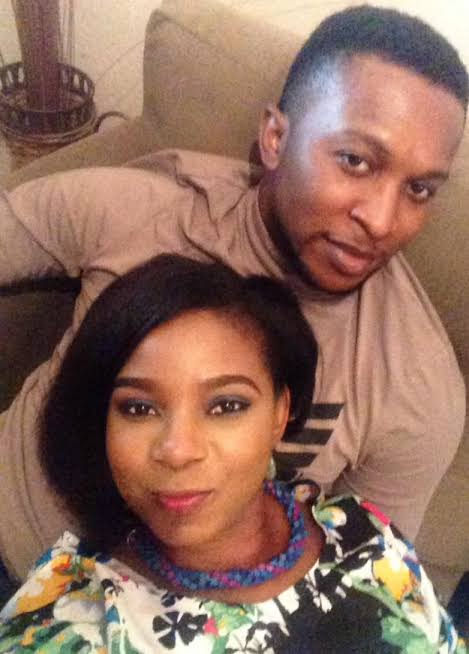 The couple met in 2009 and dated till 2016 when they finally got married.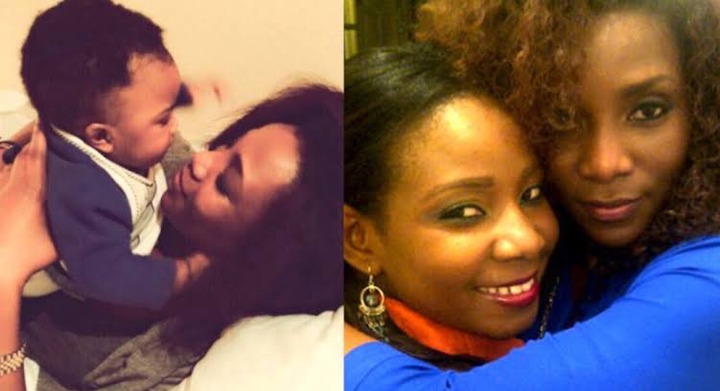 The couple is blessed with a son, making Genevieve Nnaji a grandmother.
Read also 60 Funny and Wise Warri Proverbs You Will Certainly Love
2. Ireti Doyle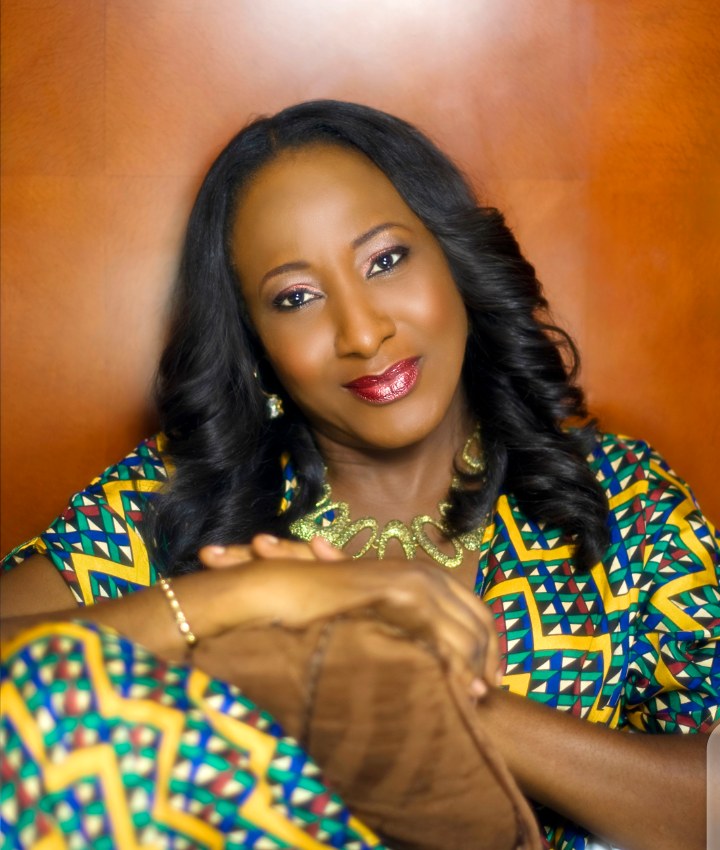 Ireti Doyle is a Nigerian actress. She had her first child when she was 17 years old.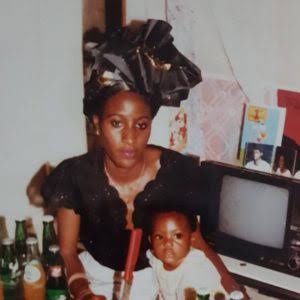 Ireti had her daughter before she got married to her husband Patrick Doyle.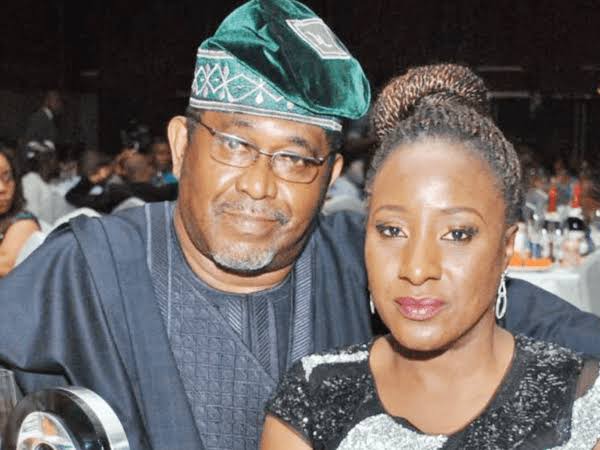 Her daughter has now grown up into a beautiful woman and she is now married.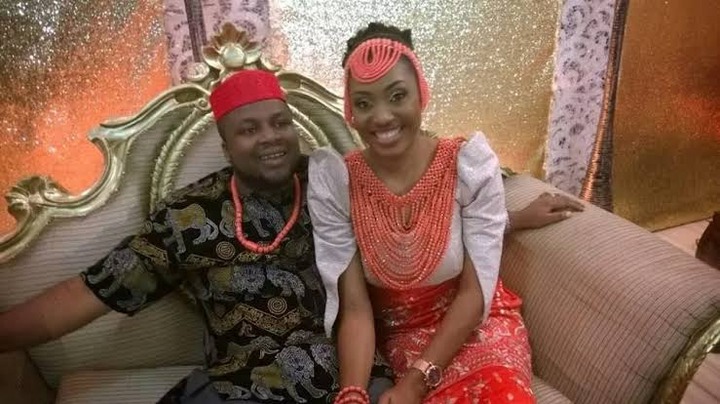 Now Ireti Doyle is the mother of a 29 year old lady and four other children.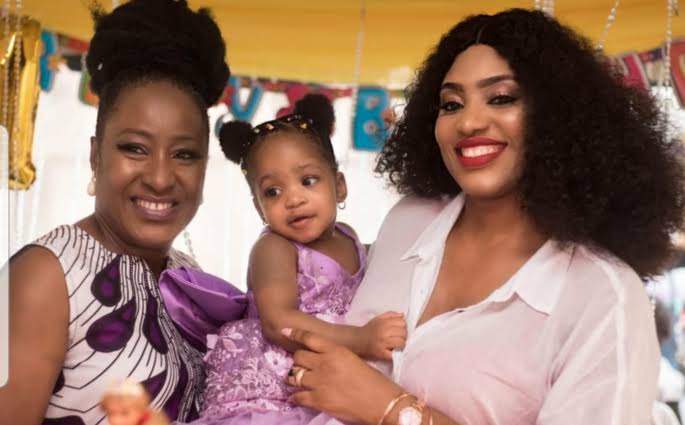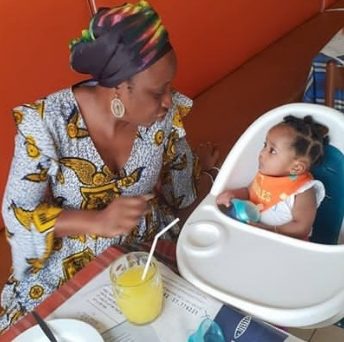 Adding to that, Ireti is also a grandmother as her daughter gave birth to a beautiful baby girl.
3. Pete Edochie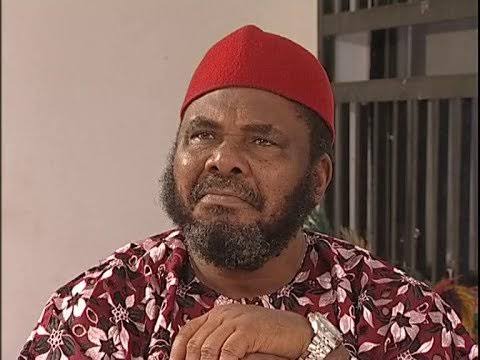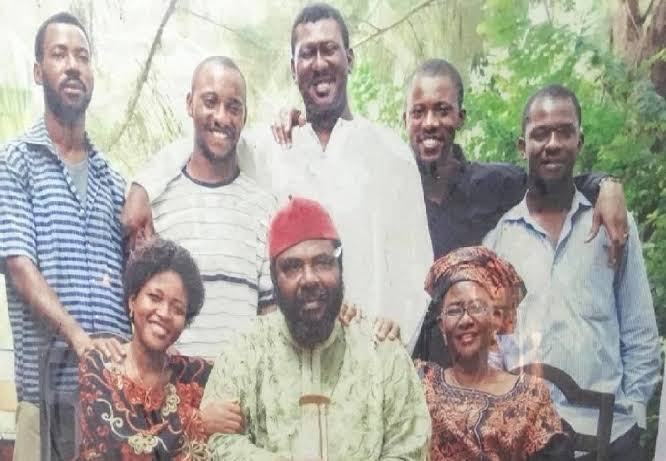 Pete Edochie is a Nigerian Veteran Actor. He got married to his lovely wife, Josephine Edochie at the age of 22, and the marriage is blessed with six lovely children and several grand children.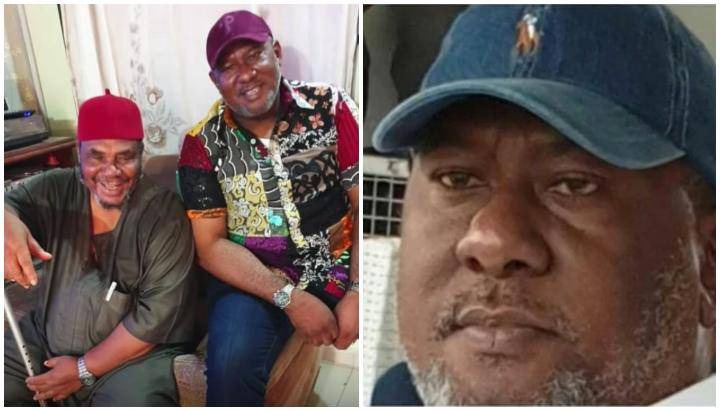 Talking about his children, his first son who is the founder and CEO of Solotone Global Ventures limited which is primarily a construction company is around 50 years old and married with children.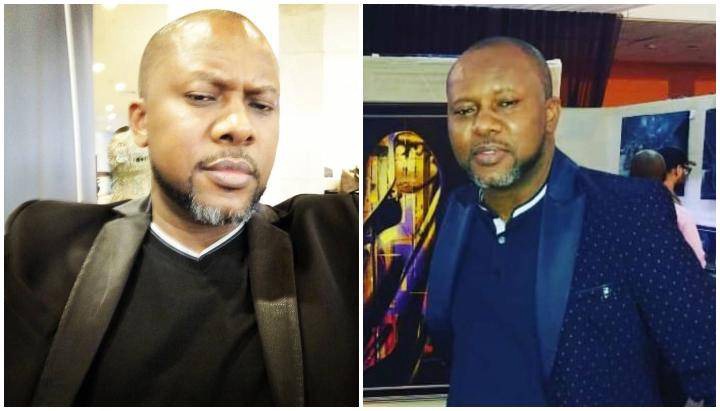 His second son Uche Edochie is a painter, interior Designer, Photographer and Entrepreneur. He is married with three lovely children, two girls and a boy.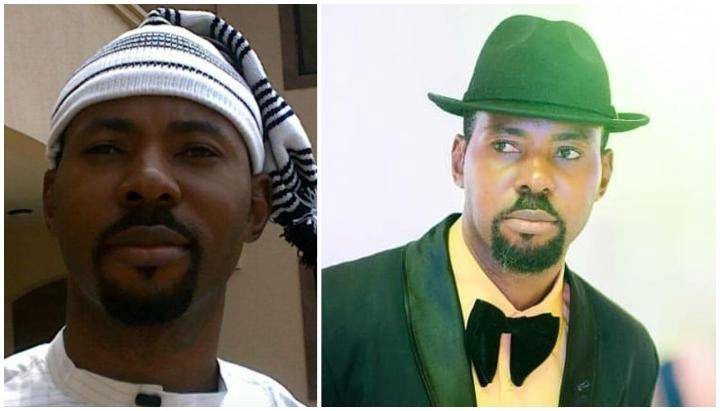 His third son, Linc Edochie is a Nigerian Actor. However, little is known to the number of children he has till date.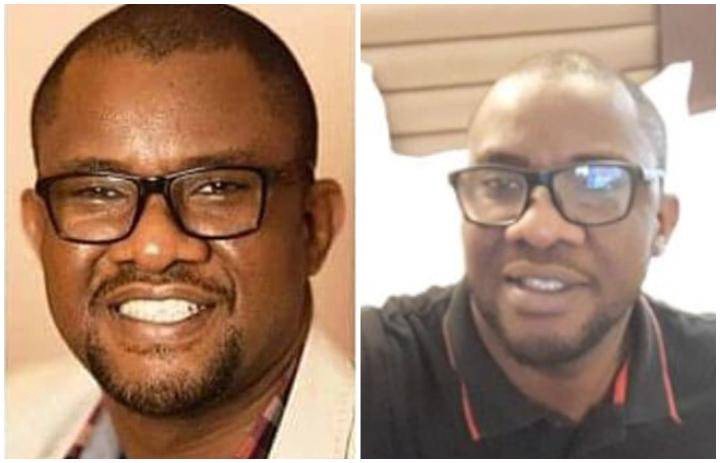 His fourth son, is the CEO and Managing Director of Space Calibre Limited, a company that specializes in corporate residential and interior design. He is currently married with lovely children who are not yet to the public.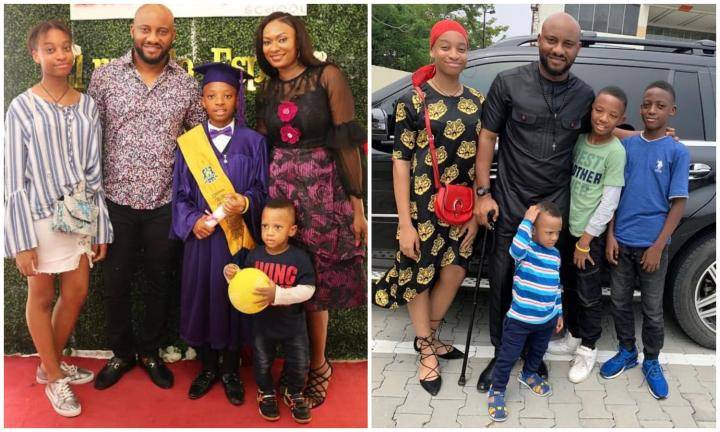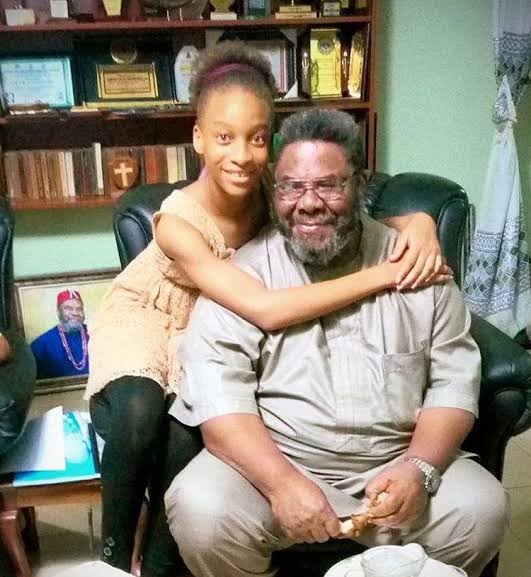 Yul Edochie is the sixth child and last born of the the family. Just like his father, Yul Edochie got married at the age of 22. He is married to May Aligwe and has three sons and a daughter.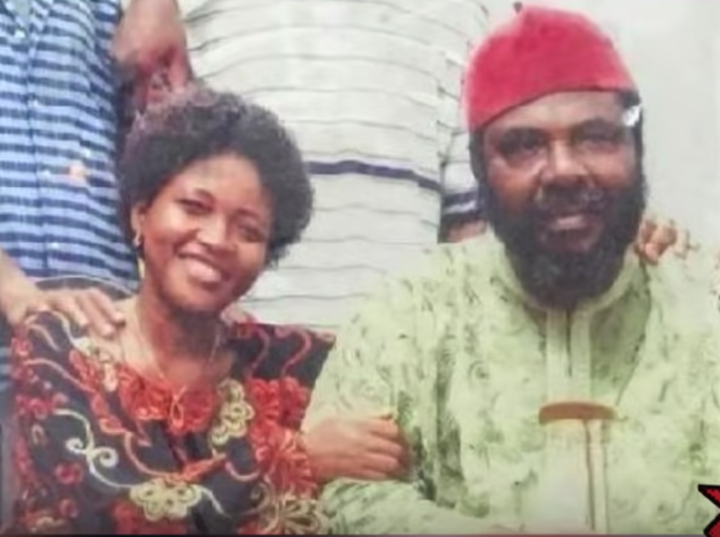 Finally, the only daughter of Pete Edochie chose to stay away from acting and fame.
4. Patience Ozokwor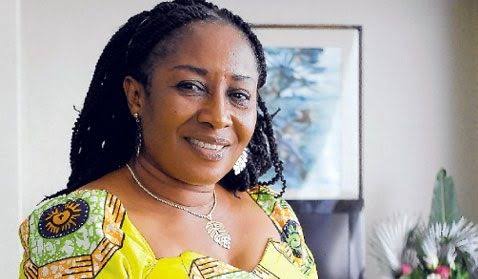 Patience Ozokwor is a Veteran Nigerian actress. She got married in November 1976 at the age of 19 in an arranged marriage.

According to her, although she had many suitors at the time, her parents forced her to get married at that early age for reasons she still don't know.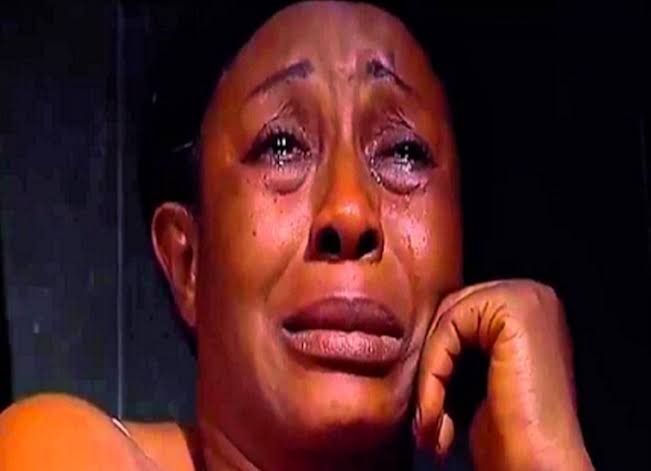 Patience Ozokwor Husband died from terminal disease in the year 2000 by then her last born was already in the university. He was a mechanical engineer working as a civil servant with the state Government of Enugu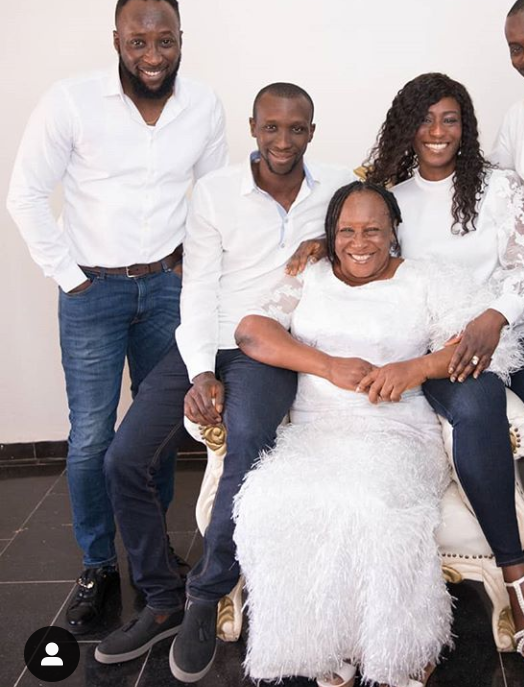 Patience Ozokwor has three biological and five adopted children. Her biological children are two sons and one daughter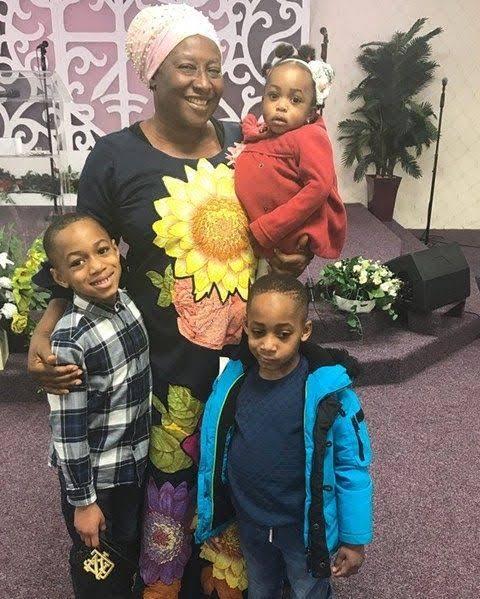 Patience Ozokwor has more than 16 grand children.
Read also 14 things Nigerians do every day that are illegal in North Korea
5. Olu Jacob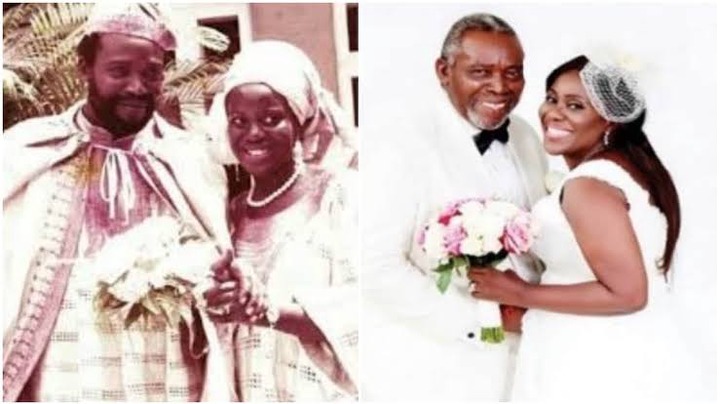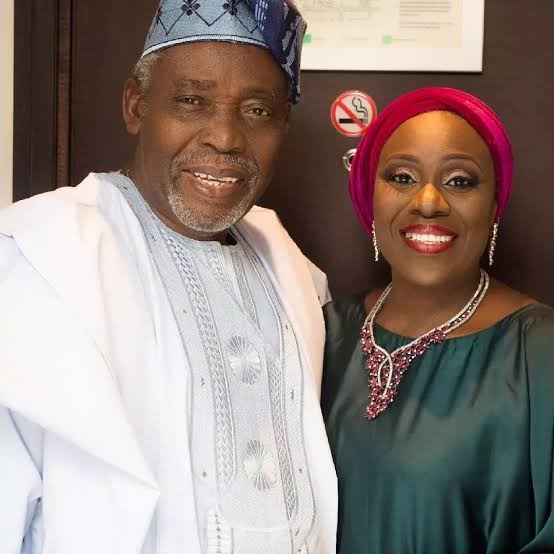 Olu Jacob is a Nigerian actor who is married to Nigerian actress, Joke Silva. Olu Jacob and his wife were blessed with two sons, olusoji and olubenga. But when you check up on Google you will see that Olu Jacob has three children. Actually, Olu Jacob and his wife were parents to his lovely daughter and his first child , Dayo Jacobs before she died at the age of 10 to an undisclosed illness.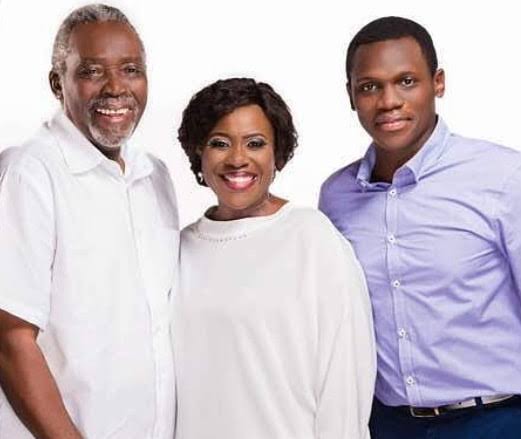 I do not know much about their, children but according to reports. Olu Jacob two surviving sons studied in the United Kingdom. The first child Olusoji Jacobs is the General Manager of Lufodo productions.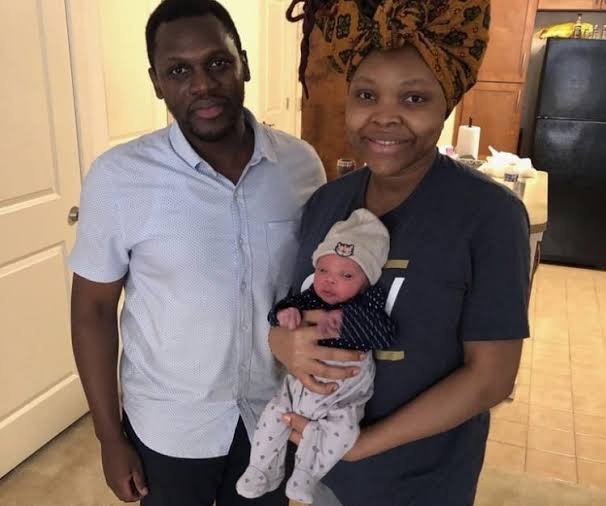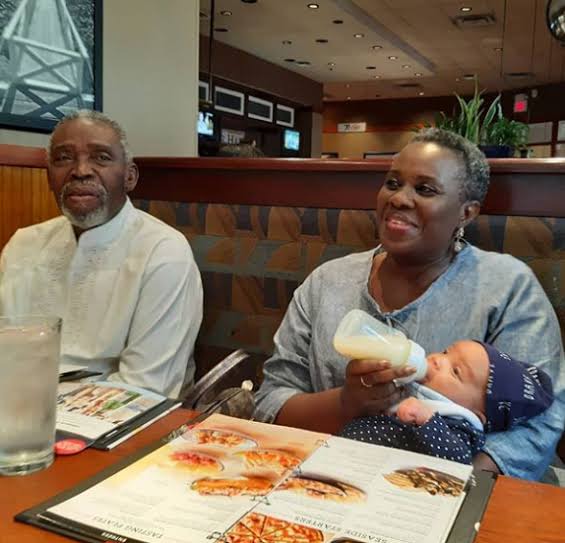 Olu Jacob and his wife become grandparents after their son Olusoji Jacobs welcomed a son with his wife, Boma. Olusoji Jacobs and Boma got married in 2018.
6. Liz Benson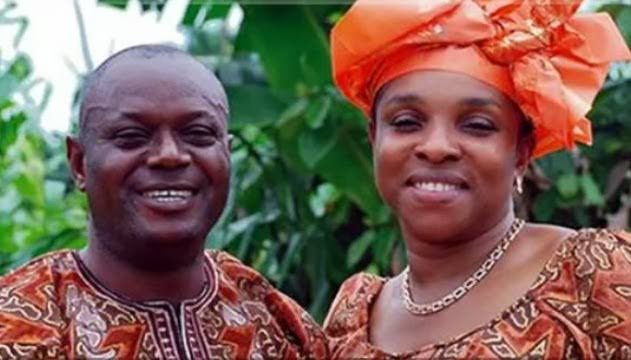 Liz Benson is a Nigerian actress. She is currently married to Bishop Great Emeya with whom she is doing ministry work with. Liz Benson lost her first husband, Samuel Gabriel Etim while around her mid-twenties. Her first husband died in 1998. According to the actress, her late husband was a loving father and husband. Her death left her with three children to cater for, two girl and a boy.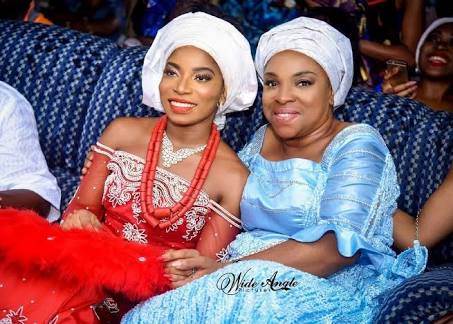 In 2017, Liz Benson daughter Lilian tied the knot with her husband, Promise Diribe.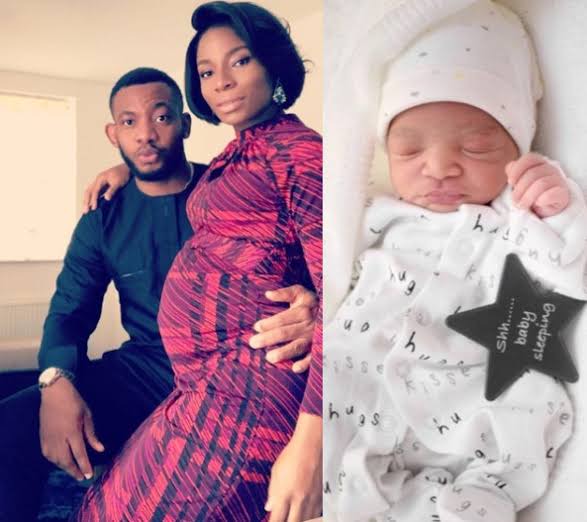 The couple welcomed their first child Ugonna Diribe in 2019 making Liz Benson a grand mother.
7.Yinka Quadri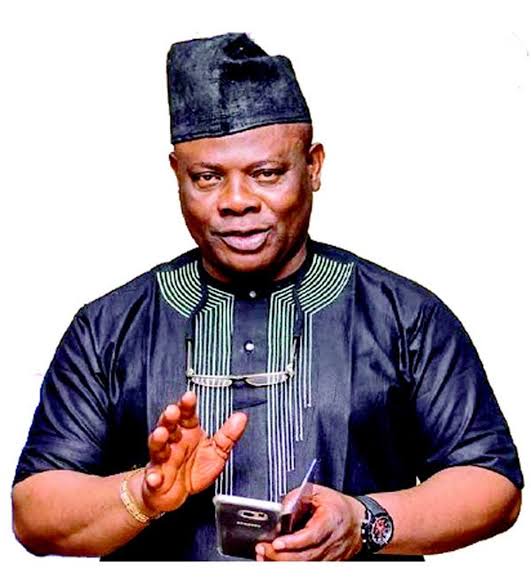 Yinka Quadri is a Nigerian Actor, film maker, producer and director. As a Muslim and top theatre practicioner with women always hanging around him, many expected the veteran actor to be married to more than one wife .Surprisingly he is married to only one and has been able to keep his age-long marriage going.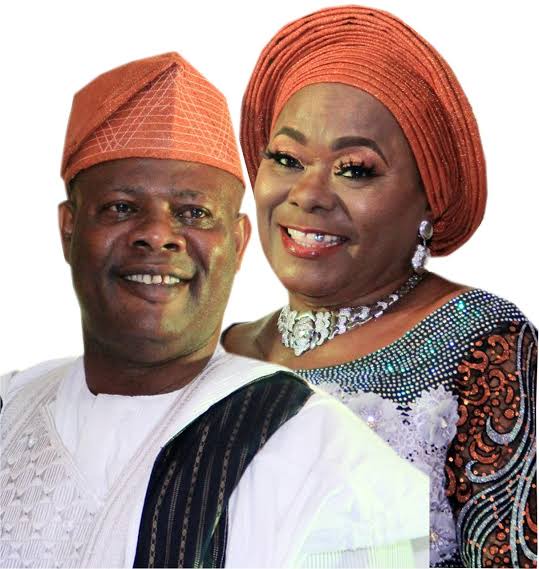 Adenike Quadri is the beautiful wife of veteran actor Yinka Quadri and they have been married for 30 years now and blessed with four children. They are also blessed with grand children.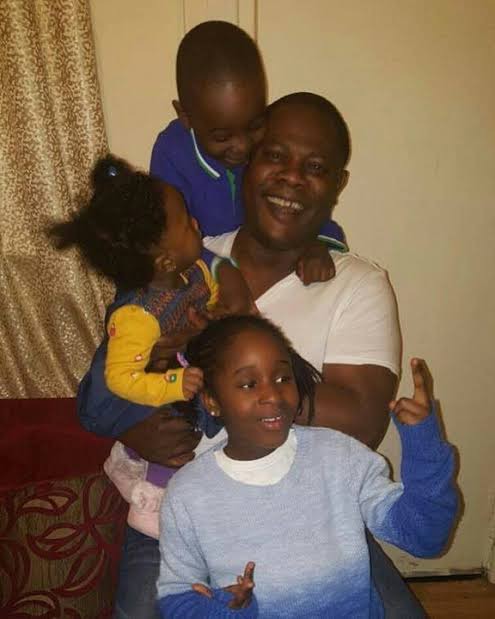 Yinka Quadri eldest son Hekeem Olakunle and wife Olabisi earlier gave him his first grandson whom they named after the actor . The veteran Yoruba actor became a grandfather again when his daughter gave birth to a child.
8. Shan George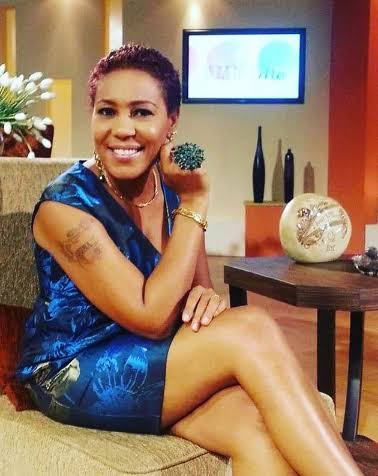 Shan George is a Nigerian actress. Shan George got married at the age of 16 and gave birth to two lovely sons who are now grown up men.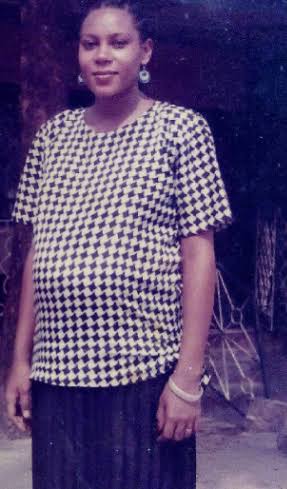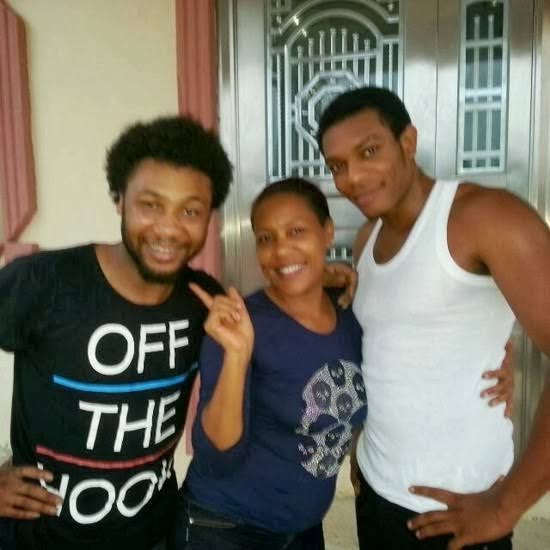 Few years later, she walked out of the marriage when she was 21. She later met and married Anthony Nwosisi but the marriage did not last. In 2011 she got married in a quiet ceremony which was attended by few people. She said yes have opted for a low key marriage because she had been advised to be less open about her prias vate life if she wanted her marriage to last. This was her third marriage.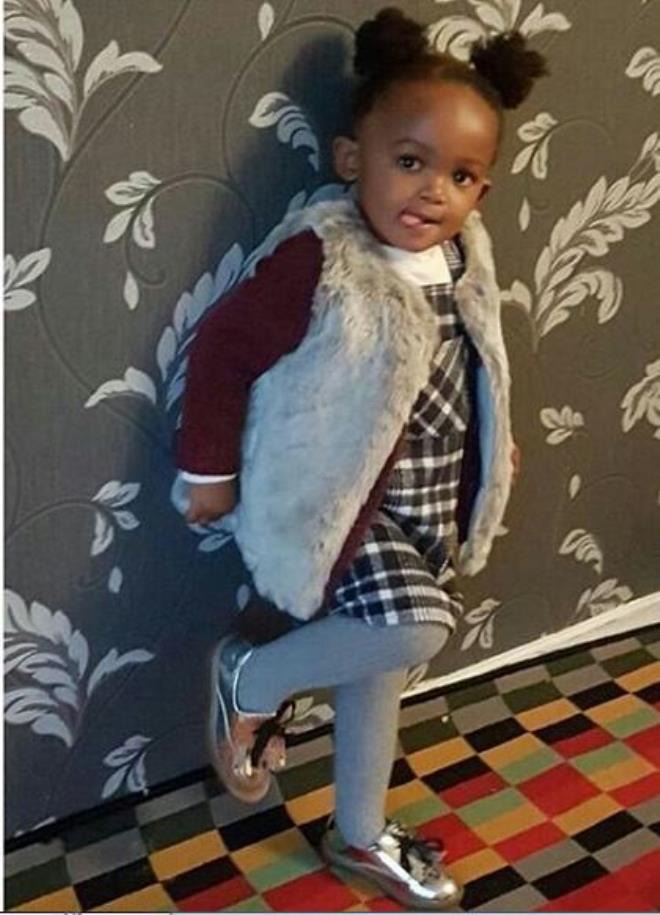 Shan George welcomed her firat grandchild in 2014 after her first son welcomed a lovely beautiful girl.
9. Kwam 1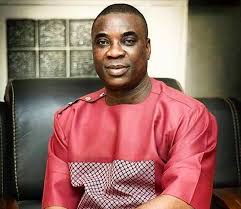 It's a matter of indifferences for Fuji musician Kwam 1 who welcomes grand children every year. This is what you expect from a man loved by many women.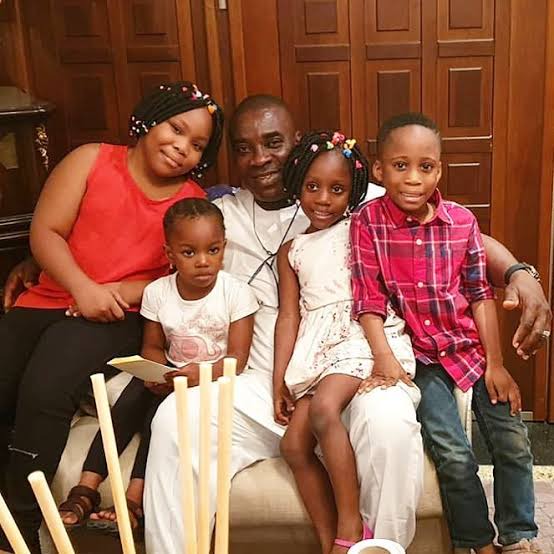 For the record, Kwam 1 who is also known as K1 de ultimate is the father of 38 children from several wives and baby mama's.
10. Richard Mofe Damijo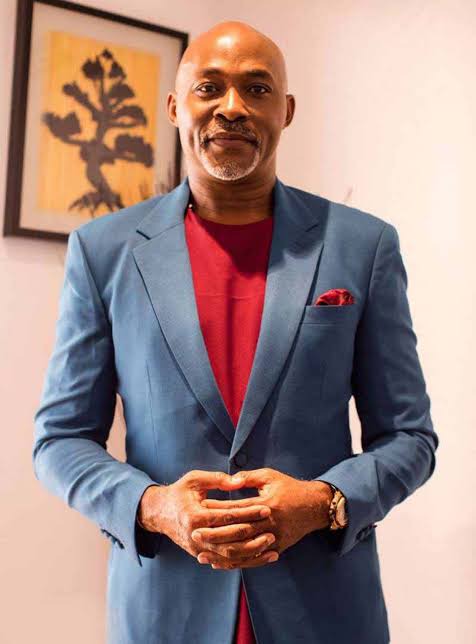 Richard Mofe Damijo populary known as RMD is a Nigerian actor . Richard Mofe Damijo is the father of five beautiful children.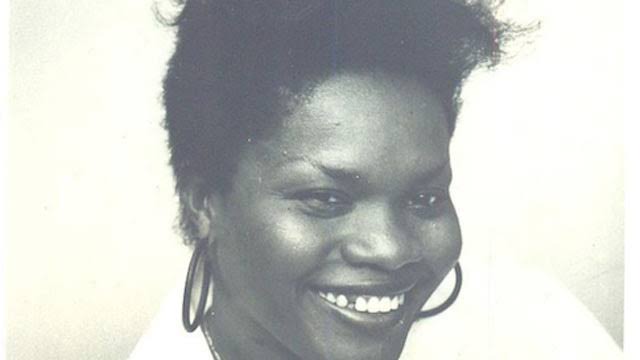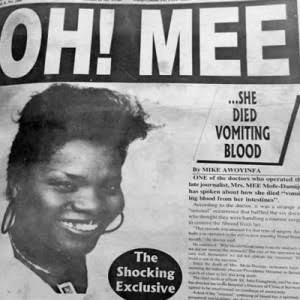 His eldest son is from his wife May-Ellen Ezekiel who passed away vomiting blood in1996. And his younger four children are from his second wife, Jumobi Adegbesan.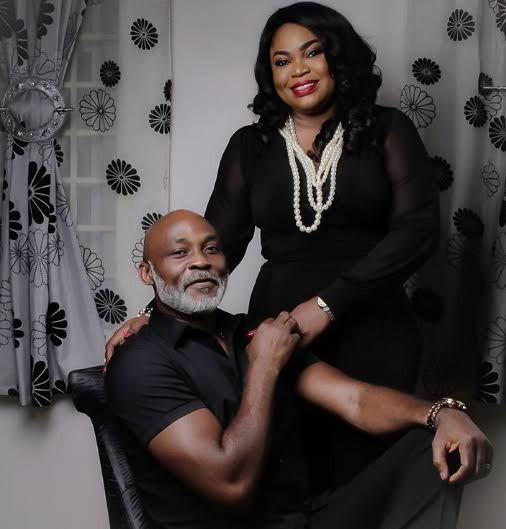 The eldest son of Richard Mofe Damijo already has a family. He is married to Eniola Abiodun and together they have a wonderful daughter and a cute little son. This means Richard Mofe Damijo is a happy grandfather.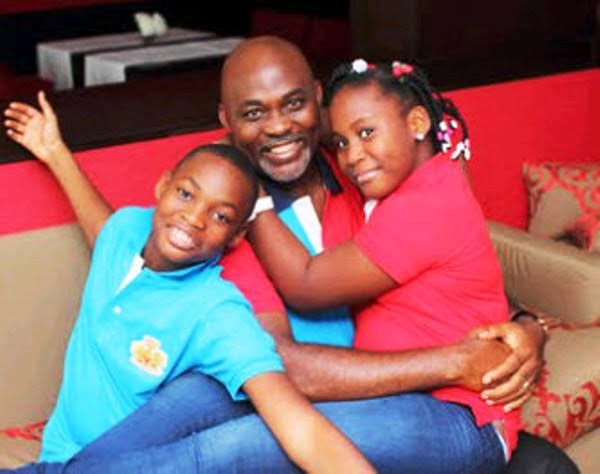 Richard More Damijo loves his grandchildren and tries to spend as much time as possible with them. The famous actor confesses that there is no better feeling than becoming a grandfather and he is incredibly grateful to his son for blessing him with such joy.
Despite being a grand father, Richard Mofe Damijo still looks young and fresh . Some of the media outlets even nicknamed him the hottest grandpa'
Tags :
Celebrities
Nigerian Celebrities