6 Things to Expect At The 2023 Headies Award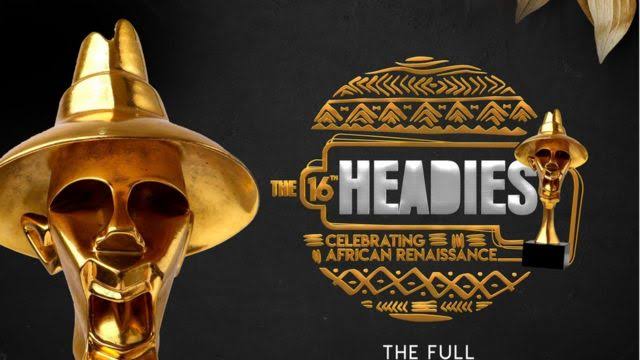 The 16th edition of the prestigious Headies Award is fast approaching and excitement is building as the biggest names in Nigerian music get set to converge for the biggest night honoring excellence in their industry over the past year. As always, fans can anticipate an entertaining display that celebrates African talent on the global stage. With over 4 hours of activities planned, the event is guaranteed to produce several memorable moments. Here's a preview of what to watch out for at this iconic award ceremony:
World-Class Performances
The stage is sure to come alive under the bright lights as a lineup of talented artists treat viewers to impeccable live renditions of their hit songs. Past Headies shows have set the bar high for production values and engaging performances that keep audiences thoroughly entertained from beginning to end. This year promises more of the same with a potential opportunity for multiple performers coming together to create one-of-a-kind medleys or collaborations. Complex choreography, elaborate costumes/sets and superb vocals are par for the course at an event of this caliber. Music enthusiasts can look forward to phenomenal displays that highlight why Afrobeats has taken the world by storm.
Keenly Contested Major Category Awards
Some of the night's top accolades like 'Best Artist,' 'Album of the Year' and 'Song of the Year' are always highly anticipated as they recognize premier talent and major commercial successes over the review period. Assessing submissions across various metrics, the judges have their work cut out in selecting deserving victors from pools of notoriously skilled nominees who are fierce competitors. With bragging rights and increased profiles on the line, winners in these upper echelon groups tend to be chosen after thorough deliberation and debate among panelists. Audience members can gear up for a potentially dramatic unveiling of results following what's sure to be a nail-bitingly close call.
Surprise Guest Star
Whether unscheduled live collaborations, special assistant presenters or other unannounced appearances, the Headies has built a reputation for springing surprises on fans through headline-grabbing cameos. Top acts seamlessly joining forces on stage for one-off performances often generate some of the most eagerly replayed YouTube clips after the show. This year might see popular singers teaming up in unexpected pairings to further heighten the excitement. Additional surprise presenters from Nollywood, comedy or other industries also keep viewers tuned in, wondering who might pop up next.
Runway-Worthy Red Carpet Fashion
No high-profile Nigerian event would be complete without serving up show-stopping style worthy of the biggest international fashion weeks. With the country's love of bold, bespoke couture on full display, all attendees including nominees, performers and special guests bring their sartorial A-game to strut for cameras in innovative, statement-making ensembles. Draped in only the finest designer labels and traditional fabrics, VIPs showcase their impeccable red carpet flair fit for such a major celebration of African creativity and artistry. Fashion blogs and Instagram feeds are sure to see an influx of blog posts dissecting standout looks from the precursor to the awards show proper.
Poignant Legacy Honors
Every so often, the ceremony seizes an opportunity to pay tribute to legendary music icons of the past who paved the way for the artists shining now. Through special video packages, live performances or acceptance speeches, these prized segments highlight pioneers who left an indelible mark developing the Nigerian music sound over generations. It's a heartwarming reminder of the culture's rich history and how far the landscape has evolved due to trailblazing forefathers. Their timeless influence continues propelling the next wave to greater heights on a global platform.
Unmissable Headies Moments
Whether nail-biting name reveals, show-stopping routines or candid acceptance speeches, the annual award ceremony reliably produces standout clips shared widely online for days after. With passionate performances of smash hits and genuine gratitude on display, the event manages to create unforgettable, buzzworthy highlights even for casual viewers just tuning in. Awards programs of this prestige are a draw because of their track record fostering these evergreen memories that promote Nigeria's immense musical richness. One is never quite sure what unexpected magic could unfold under the bright lights of such a high-caliber extravaganza.
As always, the 2023 edition promises an entertaining celebration on September 3rd. All eyes will be glued to witness the magic unfold for another unforgettable night commemorating the very best of African music.