BENUE STATE GOVERNMENT TO COMMENCE DIGITAL SKILLS TRAINING FOR YOUTHS AND WOMEN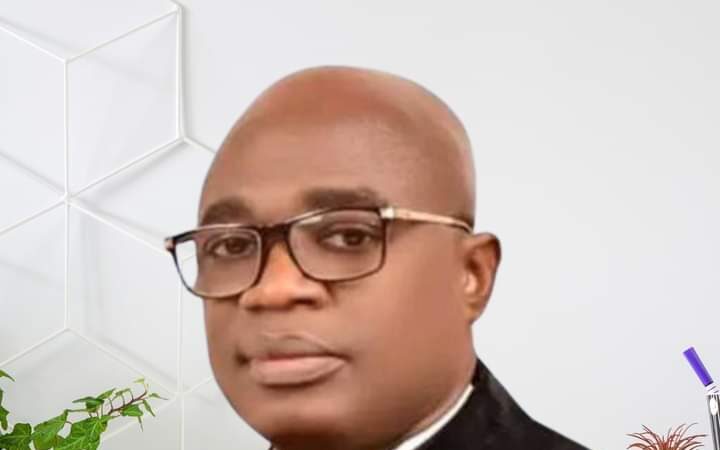 ……..the online Test is set for Monday.
The Benue State Government is set to commence training of youths and women in digital skills acquisition. The training is part of the strategic plans of the Governor of Benue State, Fr. Dr. Hyacinth Iormem Alia to cushion the biting effect of the fuel subsidy removal, that has affected young unemployed graduates and the female gender in the state.
Accordingly, the ICT training program is part of Governor Hyacinth Alia's initiative to create employment opportunities for youths and reduce poverty in the state where the Benue State Government will be collaborating with Troika Tech Digital Communications Ltd, Google, and Microsoft to conduct a comprehensive tech skill development.
Speaking with Newsmen in Makurdi, the Chief Facilitator of the program, Engr. Jeffery Terhemba Udende explained that, the training is designed to properly equip the participants with digital skills and international certifications ranging from, Digital Marketing and e-commerce, advanced data analytics, Data science and analysis, UI/UX (user interface/user experience) programming, frontend, and backend programming; infographic, and smart videography to mention but a few.
He said the digital Governor Fr. Hyacinth Alia is committed to delivering on the gains of democracy especially as it concerns the youth and women, adding that as the entire world is headed towards a technology-driven economy, every Benue youth should be armed with digital skills for the challenge ahead.
The Benue Tech Skills training, code name "Benue Go-Digital", will recreate and avail Benue youths with a platform to harness their potential
Udende, further said, following the announcement by the Governor of Benue state, Fr. Hyacinth Alia, that 2000 youths will be trained in various digital skills, a link for application was opened with a one-week window from 22-28 August 2023 for participants to register. He noted that, within the one-week window, over 40,000 intending participants registered, and the facilitating company has outlined a transparent process to trim the number and select those who will finally partake in the digital skills acquisition program which, the Governor intends to give those who will be trained startups and incentives to be productive, useful, and self-reliant, and others will be given employment.
The training program is purely the brainchild of Governor Hyacinth Alia and is sponsored by the Benue state government, with the trainees having no financial obligations to perform.
He also announced that the date for the online test and selection exercise will be Monday, 4th September 2023, assuring that adequate notifications, guild, and publicity will be sent out for public consumption before the date. He pointed out that, the good people of Benue state need to be patient and supportive of the Alia's administration to succeed and provide dividends of Democracy for Benue People.
©Troika Tech Media Room.