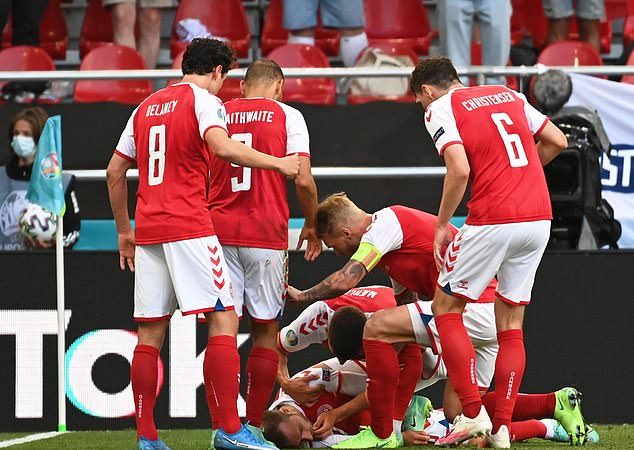 Christian Eriksen, a Danish midfielder, slumped in heartbreaking scenes during his team's Euro 2021 match against Finland.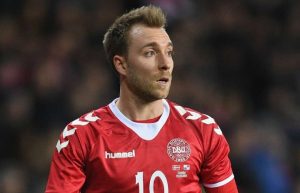 Near the end of the first half at the Parken Stadium in Copenhagen, the Inter Milan midfielder slumped as a throw-in was carried towards him, prompting emergency personnel to rush to the scene.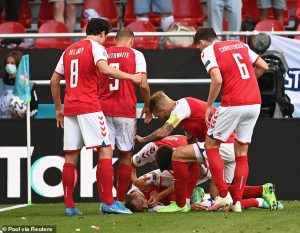 Eriksen's team-mates in Denmark were in tears as the medical professionals performed CPR on him.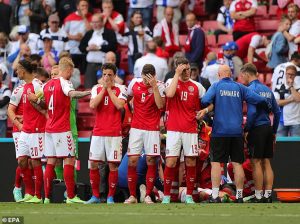 Following the incident, English referee Anthony Taylor seemed shocked, and fans in the stadium were noticeably frightened.
While Eriksen, 29, was undergoing treatment, Denmark players instantly gathered around him and the medical professionals. Just after 6 p.m., the match in Copenhagen was postponed.
Update
OFFICIAL Denmark Statement:
We at naijmobile.com wish Christian Eriksen a speedy recovery.