80 #IgboYahooBoys Scammed Americans $1.1 Billion in one of the largest fraud cases in U.S history.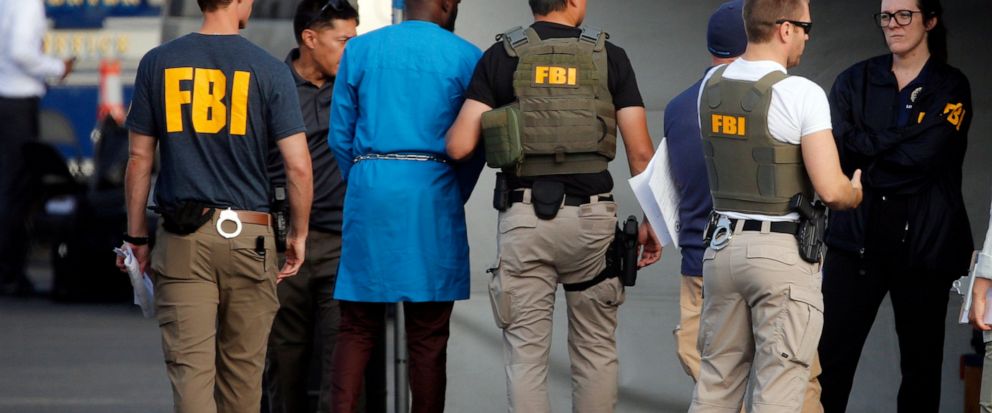 Federal Bureau of Investigation (FBI) on Thursday announced to the general public of a mass arrest which emerged after a breakthrough in its investigation of some fraud cases in which 80 Nigerian Yahoo Boys Scammed Americans $1.1 Billion in one of the largest fraud cases in U.S history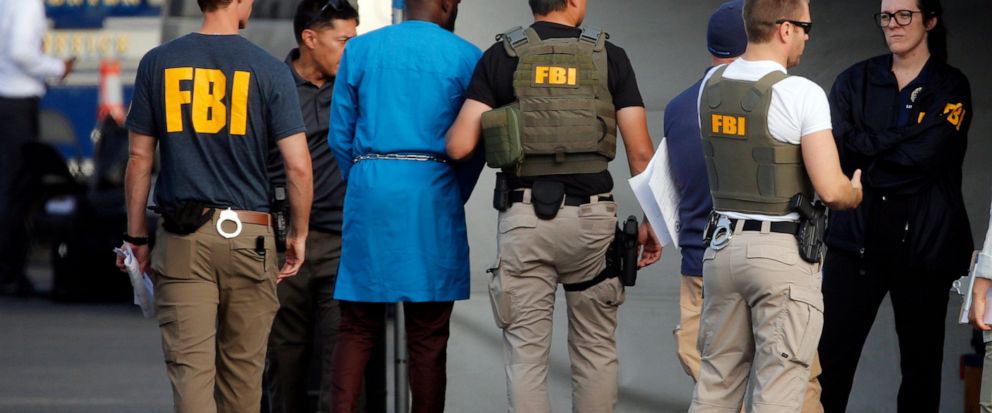 Nigerian Yahoo Boys
Speaking in a press conference earlier today, US attorney, Nick Hanna mentioned that the apprehend fraud suspects conspired with some federal and state agents to perpetrate the crime. And that the 80 arrested suspects are mainly Nigerian citizens.
"FBI agents along with federal and state law enforcement authorities arrested a total of 14 defendants in the US, all named in a sweeping fraud and money laundering case.
Those arrested today are among 80 defendants charged in a federal grand jury indictment that alleges that millions of dollars were taken from victims through a variety of scams and online frauds.
We believe this is one of the largest cases of its kind in US history. BEC scam is used to hack email accounts to convince businesses or individuals to make payments that are either completely bogus or that should have been otherwise paid to legitimate companies.
Indictments showed very specific allegations against this suspects many of whom are based in Nigeria in terms of stealing money from victims. The indictment also focuses on those responsible for enabling these fraud schemes including operatives in Los Angeles" he said.
The conspiracy included frauds involving romance scams, business email and schemes targeting elderly people. Victims were targeted in the United States and across the globe, amassing to a loss of millions of dollars.
See

list of the 80 Nigerian Yahoo Boys arrested HERE
You can watch a clip of the press conference below:
Nigerian Yahoo Boys – See some Nigerians reaction
According to the FBI, the Nigerian government played a collaborative role in securing the names of the 80 Nigerians convicted in one of the biggest internet fraud cases in history. Only 5% of names the list were not Igbos. The remaining 97% were all igbos pic.twitter.com/LJfO37soc0

— Obinna Nwosu (@obi_Nwosu) August 22, 2019
FBI indicted 80 Nigerians in the largest sophisticated internet fraud in US history

Me: pic.twitter.com/mLVA1FjlOS

— NIGHT VISION (@Nightvisiionn) August 22, 2019
I'm watching right now on @ABC a press release by @FBILosAngeles on Nigerian internet scam syndicate. A heart shattering embarrassment to this country, those we call yahoo boys have scammed Americans to the tune of $1.1bn between Jan-July this year alone. This is a disaster! pic.twitter.com/RmIxH4coSs

— Ayò-Bánkólé Akíntújoyè (@AyoBankole) August 22, 2019
I just left Valencia a few hours ago where I visited a world-class football academy over a possible partnership. The first 30 minutes they used in complaining about Nigerians and their lies. I almost lost interest in the whole discussion. I had to keep explaining myself.? https://t.co/1jbCk2wDaU

— Oma Akatugba (@omaakatugba) August 22, 2019
80 Nigerians arrested in one of USA's largest fraud case?! American Embassy for this country go soon shut down for this country ??

— Series Abíọ́dún ☻ (@Engr_Series) August 22, 2019
Very pathetic.
Innocent citizens going through hell internationally just because of the actions of few Nigerians who prefer the fast lane.
The United States indictment of 80 Nigerians isn't a joke because it's sure going to heavily bounce on us negatively via stringent policies.

— Okoli Chinedu (@okoli_chinedum) August 22, 2019
Tags :
FBI
internet scam