Ada Jesus' Burial: Photos From The funeral of Popular Comedian, Ada Jesus'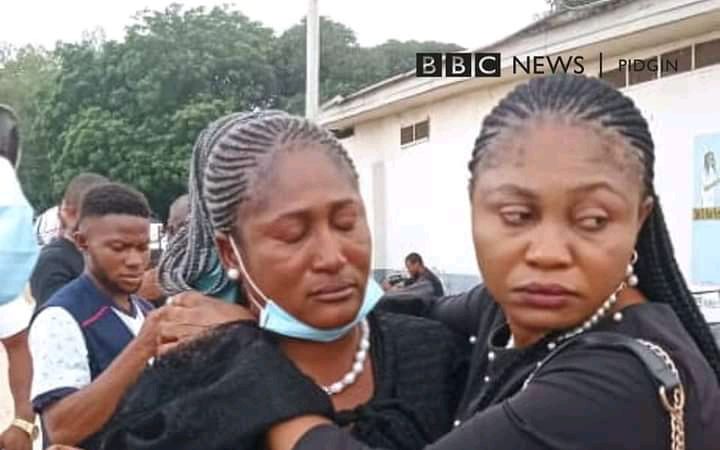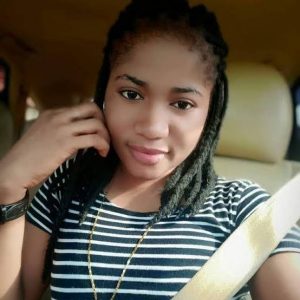 Family and friends gathered to bury Nigerian comedian Ada Jesus, who died on April 21, 2021, after a long battle with kidney disease. In February, Ada Jesus, whose real name is Mmesoma Mercy Obi, revealed that she is suffering from kidney disease. Following her announcement, many Nigerians were moved to learn of her health condition, prompting some people to start making donations to help her have a kidney transplant. But sadly she died. Below are photos from her funeral: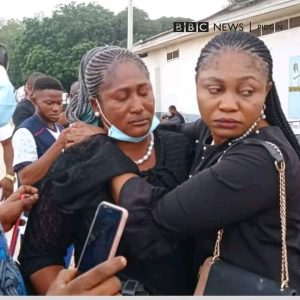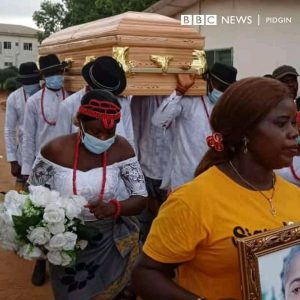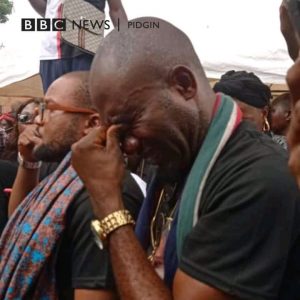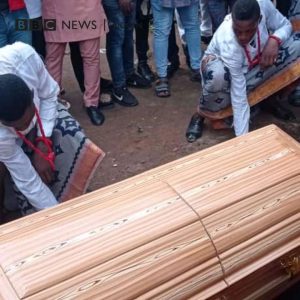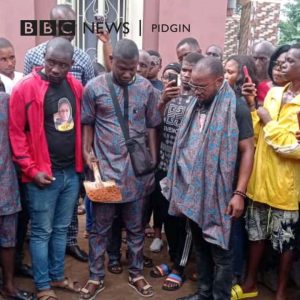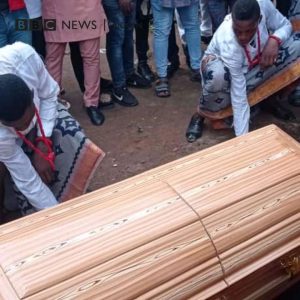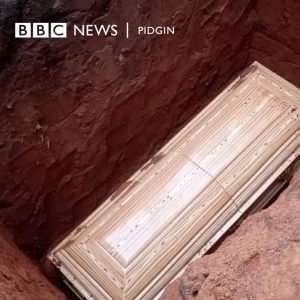 May her soul rest in peace.
Picture Credit: BBC NEWS PIDGIN