Best University To Study Mechanical Engineering In Ghana 2023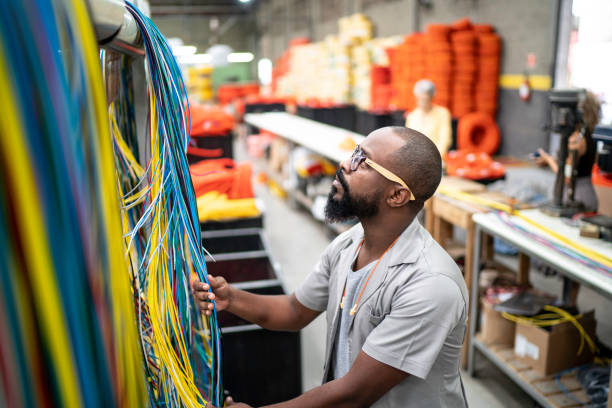 Employee working with wires in industry
Mechanical Engineering is a branch of engineering that deals with the design, development, and construction of machines and mechanical systems. Mechanical engineers are responsible for designing, analyzing, and improving various mechanical systems and devices, from small household appliances to large industrial machinery. Ghana, like many other African countries, has a growing demand for mechanical engineers due to the increasing industrialization of the country. This article will highlight the best universities in Ghana to study Mechanical Engineering.
List of Best University to Study Mechanical Engineering In Ghana
Kwame Nkrumah University of Science and Technology (KNUST)
University of Ghana (UG)
Ashesi University
Ghana Technology University College (GTUC)
Central University
Factors used in selecting these Universities
The following factors were considered in selecting the best universities to study Mechanical Engineering in Ghana:
Accreditation: The universities listed above are accredited by the National Accreditation Board (NAB) of Ghana, which indicates their academic programs meet the standards set by the regulatory body.
Faculty: The universities have highly qualified and experienced faculty members who are experts in the field of Mechanical Engineering.
Curriculum: The universities offer a comprehensive and updated curriculum that covers all aspects of Mechanical Engineering.
Facilities: The universities have well-equipped laboratories and workshops that provide students with hands-on experience in the field.
Research Opportunities: The universities provide students with research opportunities that enable them to conduct research in Mechanical Engineering and contribute to the development of the field.
Cut of Mark for Studying Mechanical Engineering In These Universities
The cut-off mark for studying Mechanical Engineering varies from one university to another. However, a candidate seeking admission into Mechanical Engineering in any of the universities listed above must meet the minimum requirements set by the universities. Generally, candidates must have a good grade in Mathematics, Physics, and Chemistry at the senior secondary school level.
Conclusion
Studying Mechanical Engineering in Ghana offers many opportunities for students to contribute to the development of the country's industrial sector. The universities listed above provide excellent academic programs, qualified faculty, modern facilities, and research opportunities that prepare students for successful careers in Mechanical Engineering. Prospective students should carefully consider these factors when choosing a university to study Mechanical Engineering in Ghana.