Best University to Study Mechanical Engineering in Nigeria 2023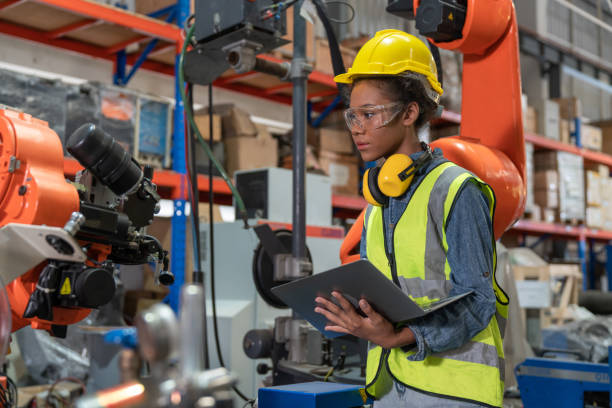 Young African American female engineer with tablet operating welding robot arm machine in warehouse factory.Professional technician automation robotic industrial
Mechanical Engineering is one of the oldest and most versatile engineering disciplines. It involves the design, manufacture, and maintenance of machines and mechanical systems. Mechanical engineers apply concepts of physics, mathematics, and materials science to develop and enhance products and systems used in almost every industry.
The field of Mechanical Engineering is vast and diverse, with a wide range of specializations such as Robotics, Automotive Engineering, Aerospace Engineering, and many more. In Nigeria, there are several universities that offer Mechanical Engineering programs. In this article, we will discuss the best universities to study Mechanical Engineering in Nigeria.
List of Best Universities to Study Mechanical Engineering in Nigeria:
University of Lagos (UNILAG)
Obafemi Awolowo University (OAU)
University of Nigeria, Nsukka (UNN)
Ahmadu Bello University (ABU)
Federal University of Technology, Akure (FUTA)
University of Ilorin (UNILORIN)
Covenant University (CU)
Federal University of Technology, Minna (FUTMINNA)
University of Benin (UNIBEN)
Ladoke Akintola University of Technology (LAUTECH)
Factors used in selecting these Universities
Several factors were considered in selecting the best universities to study Mechanical Engineering in Nigeria. These factors include:
Accreditation: The universities selected are accredited by the National Universities Commission (NUC) and the Council for the Regulation of Engineering in Nigeria (COREN).
Faculty and Facilities: The universities have a well-equipped faculty with experienced lecturers and state-of-the-art facilities such as laboratories, workshops, and research centers.
Research and Innovation: The universities encourage research and innovation in Mechanical Engineering, with a focus on solving real-world problems.
Industry Partnerships: The universities have partnerships with industries to provide students with hands-on experience and practical training.
Career Prospects: The universities have a high graduate employability rate, with graduates securing jobs in both local and international industries.
Cut off Mark for Studying Mechanical Engineering in These Universities:
The cut-off mark for studying Mechanical Engineering in the universities listed above varies from one university to another. However, the minimum cut-off mark for Mechanical Engineering is 180 in the Unified Tertiary Matriculation Examination (UTME).
Conclusion
Mechanical Engineering is a highly sought-after course in Nigeria, with several universities offering the program. However, selecting the best university to study Mechanical Engineering can be a daunting task.
In this article, we have listed the best universities to study Mechanical Engineering in Nigeria, based on several factors such as accreditation, faculty and facilities, research and innovation, industry partnerships, and career prospects. Prospective students can use this information as a guide in making an informed decision on where to study Mechanical Engineering in Nigeria.