Big Brother Naija Winner, Phyna Addresses Amaka and Groovy in Interview with Ebuka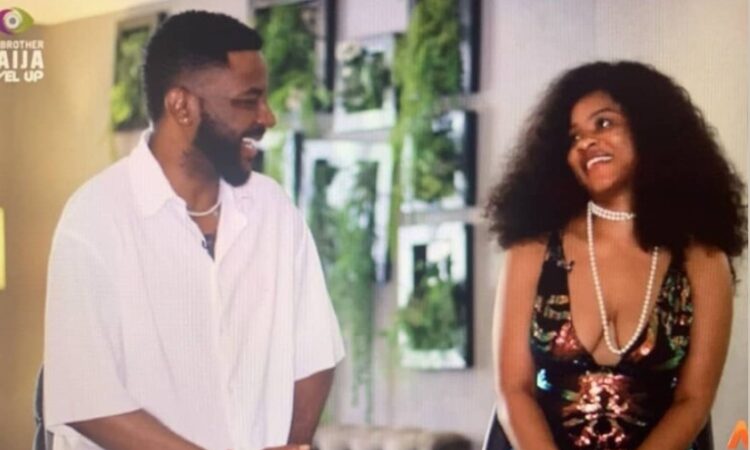 Big Brother Naija level up housemate and winner , ijeoma Josephina Otabor better known as Phyna has revealed that she did not expect that she would emerge winner of the just concluded Big Brother Naija level up show.
In a recent interview with Ebuka she said she never expected her winning because of the rumors that went on in the house that Bryann would be the winner of the show and she would be the first runner.
She said ;
"I never expected I would be declared winner of the show because during the last Saturday night party the whole attention was just focused on Bryann and rumours started going on that Bryann was going to be the winner while I would be the first runner and i was cool with it".
Also at the interview, she spoke about her level which was level 2 stating that she loved being in the level Two house because they grew a stronger bond amidst themselves.
She said;
"I loved being in level Two and i loved everyone in level Two".
"We were so bonded to the extent that we could not do things on our own individual self, we needed to be together that was why when it comes to the weekly wager task we always took the crown".
"We were also more of creativity and talented display".
Phyna also cleared air about the clash that occurred between her Amaka because she was dating Groovy.
Addressing the issue, she said ;
"Amaka told me that she liked Groovy and i should talk to him for her which i did".
"So, we would invite Groovy into the room and we would gist together".
"But I noticed anytime he comes to the room , he stays on my bed and from the beginning of the show I told Groovy that I liked him and everyone in my level was aware about it but they didn't take it serious thinking that it was just a vibe".
"When Groovy asked me to be his girlfriend, I accepted the offer and after all he does not want Amaka and she had Gidifaya upstairs".
"Amaka wanted to keep Gidifaya upstairs and Groovy downstairs".
"Later on, I told her and it led to a clash between the both of us ".
"I personally didn't want to discuss the issue and i was trying to avoid it as much as i could".
Speaking about her next move in the outside world, she said she would still continue her hyping career and she would go into the entertainment industry .
She also stated that she was open into business.