Canadian Government gave us over N775k each, I'm not coming home – Nigerian man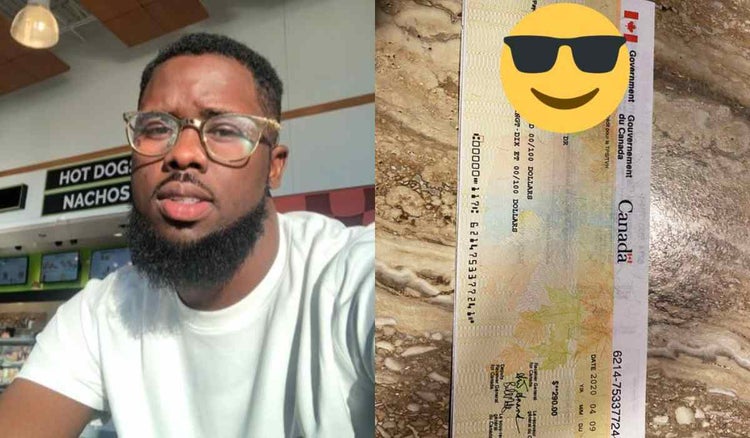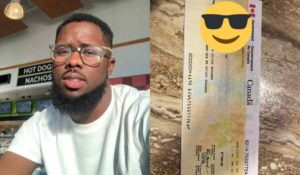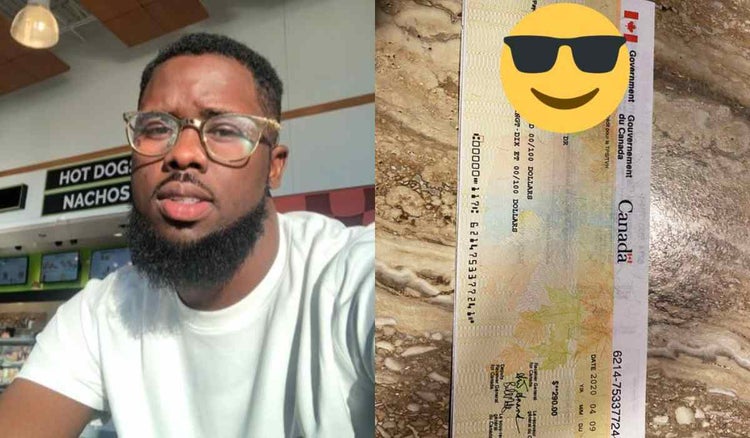 A Nigerian man has showered praises on the Canadaian government as he revealed that he received a deposit of N775, 860, a few days ago and also got another cheque of N112, 499, some days later as support during the Coronavirus pandemic.
The Nigerian man took to his Twitter account, @ChuksJaphet to show off the amount of money he received from the Canadian government even though he is not a citizen of Canada
Comparing the kind gesture of the Canadian government to the Nigerian government, the chemical engineer stated that the Nigerian government only told foreigners to come back home.
He stated that the Nigerian government told foreigners that they would bear their travel costs. Japhet added that home is not where a person is born. He revealed that it is where the leaders care about the person.
Few days ago, we received a deposit of $2,000 from d Govt of Can Flag of Canada , today we got another cheque of $290 as support. Meanwhile, all Nigerian Govt could say was come back home and I will bear d flight cost. Home ain't where u were born. Home is where d leaders care abt u Red heartFlag of Canada✊

You should go and get more information on the Goverment website if u know nothing about it. There is support for those that lost their jobs EI, and CERB for those that are not qualified for EI. U seems to know nothing about Canada with this tweet.

I mean, I am a Nigerian and not a Canadian to start with, my own Goverment never asked how I was faring at this bad time but rather asked me if I want to come back home, and I would have to pay for the fare. Tell me why I shouldn't call them out ? Some1 else is doing their job

I stated this before that one of the biggest problem in Nigeria remains your fellow Nigerians especially the ones that are oppressed by the Goverment or that benefits a little token from looters. They will rather fight their brother than fight their oppressors. The light is far. – @ChuksJaphet

If u are very happy that your Government can't support you in the time of crises and need, very fine then. Goodluck to you and your children ✊ – @ChuksJaphet
Few days ago, we received a deposit of $2,000 from d Govt of Can 🇨🇦 , today we got another cheque of $290 as support. Meanwhile, all Nigerian Govt could say was come back home and I will bear d flight cost. Home ain't where u were born. Home is where d leaders care abt u ❤️🇨🇦✊🏿 pic.twitter.com/Zj7NGqAuBj

— Travel Doctor 👨🏼‍⚕️ (@ChuksJaphet) April 20, 2020
Tags :
Canada
Covid-19