Top 8 Best DJs In Africa (2023)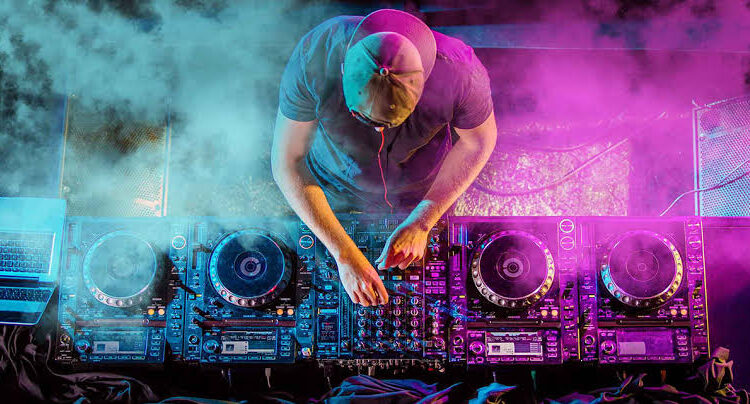 African music has been making waves globally, and the contributions of African DJs have been instrumental in this rise. From house to hip-hop and everything in between, these talented individuals have taken their art form to the next level.
In this article, we'll be showcasing the 8 best DJs in Africa, who have made a significant impact on the music industry and the African DJ scene.
Best DJs In Africa 2023
1. Black Coffee
Black Coffee is a South African DJ who is regarded as one of the best in Africa and worth around $60 million. Born in 1976 as Nkosinathi Innocent Maphumulo, he is a successful DJ and musician, who has built a strong brand and empire with Soulistic Music. He is one of the highest-paid DJs on the continent and has won several awards, such as the SAMA Best Urban Dance Album in 2005 and the AMA Best Male Artist in 2010.
2. DJ Oskido
DJ Oskido is another South African DJ, born Oscar Bonginkosi Mdlongwa. He is versatile in playing different genres of music such as house and Afropop and is the CEO of Kalawa Jazmee Records. He is one of the most influential figures in South Africa's entertainment space and considered one of the best DJs in Africa.
3. DJ Jimmy Jatt
DJ Jimmy Jatt is the best DJ in Nigeria and highly regarded across the African entertainment industry. Born as Jimmy Amu, he is a skilled DJ and has won various awards over the years.
4. DJ Euphonik
DJ Euphonik is another top African DJ from South Africa, born as Themba Mbongeni Nkosi in 1983. He is not just a DJ but also a radio and music producer, who won widespread recognition with his 2013 hit "Cool and Deadly." He is one of the richest DJs in Africa and has been recognized for his contributions to the entertainment industry.
5. DJ Maphorisa
Dj Maphorisa is another fantastic South African DJ, born Themba Sonnyboy Sekowe in 1987. Known for house music and Afropop, he is an influential figure in the South African entertainment space and runs his own label, BlaqBoy Music.
6. DJ Kaywise
DJ Kaywise is one of the best DJs in Africa, who has worked hard to become an influential figure in Nigeria's entertainment space. He owns a DJ Academy and has achieved recognition through his work with MTVBase and Nigezie TV.
7. Dj Exclusive
Dj Exclusive, also known as Rotimi Alakija, is a Nigerian DJ who is one of the best in Africa. Born in the UK, he has become popular in Nigeria and across Africa for his skills and is considered one of the most educated DJs in Africa. He is a musician and is currently with EME record label based in Nigeria.
8. DJ Spinall
DJ Spinall is another top DJ from Nigeria, considered one of the best in Africa. Born as Sodamola Oluseye Desmond, he is the first Nigerian DJ to receive a brand endorsement and is well-paid for his shows. He is known for his ability to mix different genres of music.
Conclusion
The African DJ scene has produced some of the most talented and innovative individuals in the music industry. From the pioneers of house music to the new wave of hip-hop DJs, these individuals have made their mark and left a lasting impact.
We hope that this article has shed some light on the best DJs in Africa and has inspired you to discover more about their music. These talented individuals are constantly pushing the boundaries and elevating their craft, and we can't wait to see what they have in store for the future.