CCTV footage of Baba Ijesha fondling, kissing and caressing 14-year-old girl has been released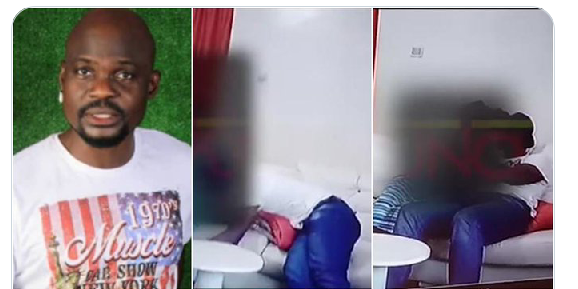 A viral YouTube video of Nigerian actor, Baba Ijesha molesting a 14-year-old girl in CCTV footage has been released by Punch Newspapers.
Recall that for days, the Yoruba actor has been accused of sexually molesting a 14-year-old girl. With reports that he has been sexually abusing her since she was 7 years old.
The mother of the victim, Damilola Adenoma, popularly known as Princess has previously shared details about all that transpires in the CCTV footage.
During an Instagram Live chat, Princess, alongside her colleague, Iyabo Ojo revealed that she watched Baba Ijesha molest and lick her daughter nonstop for 30 minutes on the CCTV footage.
Baba Ijesha has since been arrested and detained at the Panti Police station in Lagos