Chrisland School Has Suspended A 10-Year-Old Female Pupil For Participating In A Truth-or-dare Game In Dubai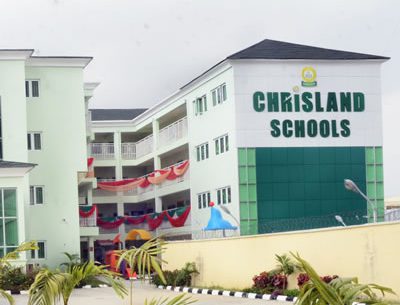 Reports have emerged of 10-year-old pupil of Chrisland School Opebi, Lagos, being gang-raped by her classmates.
The culprits were said to have filmed the act and uploaded the video on social media platform, Instagram.
This was revealed by popular music executive, Ubi Franklin, who revealed that the victim was his friend's 10-year-old daughter.
According Ubi Franklin, the incident occured when girl was selectsd to represent Chrisland School in a competition in Dubai.
He said the distraught parents of the victim only found out about the incident from another parent in the school after a month since the incident happened.
In a series of tweets, Ubi Franklin said;
"Just got off the phone with a friend of mine. His 10 year old daughter was selected to represent her school at the World School Games in dubai. His daughter was r**ped by fellow students, video tapped and posted on Instagram and the school concealed it for a month.
He found out on his own when another parent called his wife and showed his wife the video of his 10 year old daughter being circulated on Instagram. I have spent the last 1hour listening to confessional statements by some teachers and I am begging this should rather be a dream."
In a follow up update, Ubi Franklin said the school authority had suspended the the rape victim. He said the school pretended to take the girl for a COVID-19 test, but instead carried out a pregnancy test on the victim.
"UPDATE ON MY PREVIOUS POST. This school took the girl from her parents that they wanted to conduct a Covid test and the school rather took the girl for a pregnancy test. As we speak the girl has been SUSPENDED from the school. Some things don't make sense at all"
In a follow up tweet on Monday morning, Ubi Franklin wondered why Chrisland school acted the way it did.
"2:20 Am. Just left my friends residence, you will weep if you see my friend and his Wife How can Chrisland school do this? It took you a month to tell her parents? Sent her a suspension letter after her family started raging. This is cruel and disgusting"