Gemade Congratulates Akpabio and Applauds Tinubu for 10th National Assembly Proclamation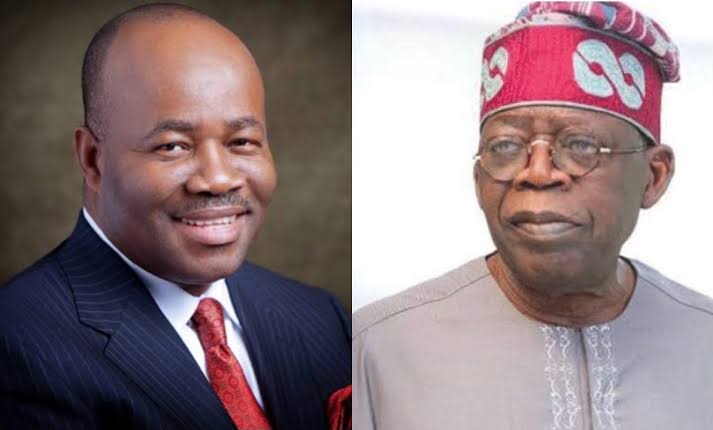 In a display of statesmanship and unity, Senator Barnabas Gemade, an esteemed elder statesman and prominent member of the All Progressives Congress (APC), has extended warm congratulations to Senator Godswill Akpabio on his election as the Senate President of the 10th Senate. Senator Gemade also commended Senator Jubril Barau on his appointment as the Deputy Senate President.
In a heartfelt congratulatory message, Senator Gemade not only celebrated the newly elected Senate leadership but also expressed his admiration for President Bola Tinubu, crediting him for the successful proclamation of the 10th National Assembly. Senator Gemade expressed his hope for a fruitful and harmonious working relationship between the Senate President and President Tinubu, emphasizing the importance of such collaboration for the thriving of democracy.
Furthermore, Senator Gemade extended his felicitations to other principal staff of the National Assembly, as well as all the members who were successfully inaugurated. He conveyed his well wishes for a productive tenure of representation that will benefit their respective constituencies.
In his prayers, Senator Gemade invoked the divine wisdom and knowledge of God, seeking guidance for the newly elected Senate President and all members of the National Assembly. He emphasized the importance of their offices being run with a deep sense of accountability and a focus on the well-being of their immediate constituencies and the entire nation.
The media and publicity aide to Senator Gemade, Comr. Solo Dzuah, conveyed these sentiments on behalf of the respected senator. This congratulatory message reflects the spirit of unity and optimism as Nigeria's political landscape continues to evolve.
As the 10th National Assembly embarks on its legislative journey, the nation looks forward to witnessing the constructive and impactful contributions of Senator Akpabio, Senator Barau, and all the dedicated members who are entrusted with the responsibility of shaping the country's future.