How To Win 1 Million Naira in the TECNO Blue Xmas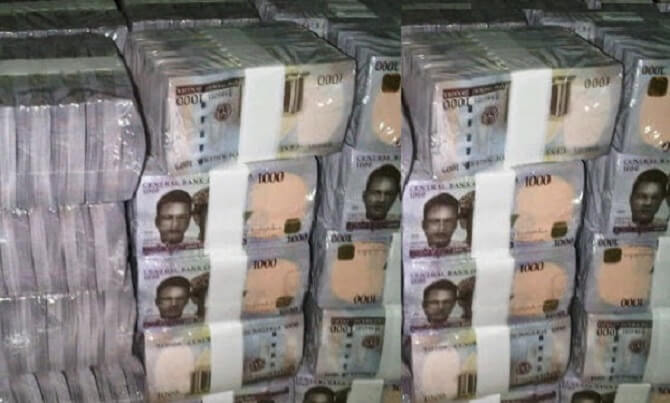 TECNO Blue Xmas – For years now, TECNO has proven time and again that they are a brand tailored specifically for Nigerians. For this Christmas, TECNO has positioned itself to do just that again.
The brand knows that though the season is about festivities and bonding with friends and family, that isn't all it is about. Christmas is also a time to show appreciation to people through Giving.
So, to celebrate this Christmas, TECNO will show gratitude to its customers and fans by rewarding 20 Nigerians with 20 Million Naira. For the whole of December, customers who buy any of the SPARK, CAMON or POUVOIR phones will stand a chance to win 1 Million each.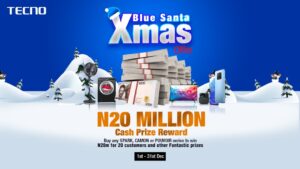 All customers are to do is buy any SPARK, CAMON or POUVOIR phone, get a raffle ticket and wait for the draw. Live raffle draws will be aired on TV and on Facebook on the 15th and 22nd of December, and on 7th of January.
Perceptibly, TECNO keeps topping their last acts of good. The brand truly is for Nigerians.
Keep up with the details of the campaign as they unravel on TECNO's Twitter and Instagram pages.
About TECNO Nigeria
TECNO is the premium mobile phone brand of TRANSSION Holdings with a comprehensive mobile device portfolio that cuts across feature phones, smartphones and tablets. As a brand, TECNO is dedicated to transforming state-of-the-art technologies into localized products under the guideline of "Think Globally, Act Locally". Established in 2006, TECNO has presence in more than 50 countries across the globe. It is now one of the top three mobile phone brands in Africa and a major player worldwide. TECNO is also the Official Tablet and Handset Partner of Manchester City Football Club. For more information, please visit: www.tecno-mobile.com