How to Toast A Girl Through Chatting and Make Her Like You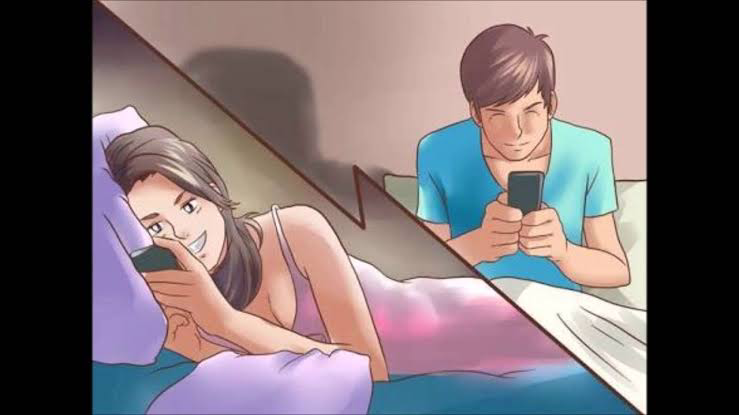 How to Toast A Girl Through Chatting
It can be terrifying to strike up a conversation with that cute girl for the first time. It doesn't have to be, though. Here are five easy ways to make her like you.
So you've seen a lovely girl on Facebook, or you've exchanged numbers with a girl you've just met. It's now time to have a conversation with them.
We are aware of the situation. Putting yourself out there is nervous. You don't want to come across as uninteresting, weird, or even worse, stupid. You start to overthink things, and your fingers start to lock up, and you end up saying nothing.
Yes, it can be a terrifying experience. But how will they know you like them if you don't contact them? You're squandering the chance to have a meaningful relationship.
So, how do you start a conversation that has the potential to lead somewhere? Here are some helpful hints.
How to Toast A Girl Through Chatting
There is no girl worth your time who has had someone say something inappropriate to her right away. Women enjoy being treated as unique people. To get started, think about what you want to say and keep it flirty and fun.
This will undoubtedly pique her interest and keep her talking to you. As time goes on, you'll have the opportunity to take this WhatsApp conversation to the next level. The only respectable way to go at first is to keep it clean.
When you first start chatting with her, don't call her babe it baby; instead, call her by her name. She knows you're speaking to her and only her when you use her name. No girl wants to be under the impression that she is receiving a message that a boy is sending to every girl he knows. It's enough to say, "Hey, Felicia." Maintain a light and upbeat tone.
Now, this does not mean that you should go overboard and tell stupid jokes, but teasing a girl in a playful manner can keep her engaged while chatting on WhatsApp. This also contributes to her feeling more at ease and, as a result, more attracted to you.
Don't Be Online All The Time
Is another way to make sure you don't come across as desperate. 'Absence makes the heart grow fonder,' as the adage goes.
Compliments on her clothes, hair, or skin, rather than her figure, will almost always be well received. Not everyone is born with supermodel looks, and even if she is, it will appear that you are only interested in her body image rather than who she is as a person.
It's important to remember that spelling is extremely important. That may sound like something you'd hear at school, but taking the time to double-check your spelling makes you stand out. A girl appreciates a boy who puts thought and effort into his messages.