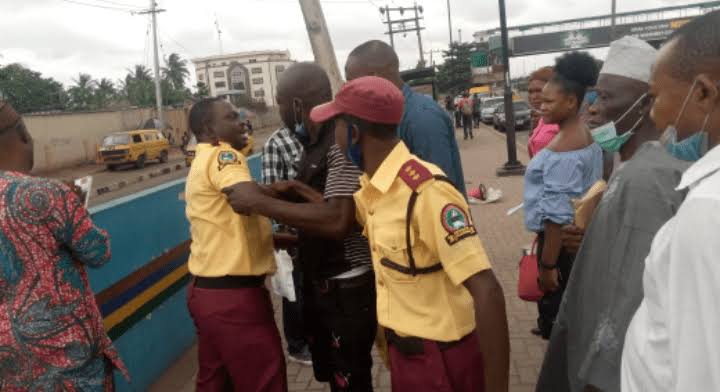 How To Report A LASTMA Officer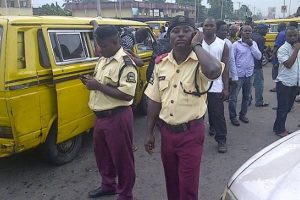 If you believe your vehicle was stopped improperly by LASTMA authorities or that you have been harassed by any of these state traffic officers, you should file a complaint with the appropriate LASTMA official(s). This article explains how to report a LASTMA official as well as the phone numbers to call to file a complaint. We also included their duties so you'd know when they are taking advantage of you.
Who is LASTMA, and what does he stand for?
LASTMA is for Lagos State Traffic Management Authority, and it was created to safeguard law-abiding road users while also ensuring that those who disobey any of its rules face the repercussions of their actions. This manner, everyone may learn to manage their time effectively. While the commission has the authority to impose some duties on motorists, it is not intended to empower agents to harass, threaten, exploit, or turn any Lagos resident or stakeholder into a lawbreaker by demanding bribes or other unethical demands.
CAN I BE ARRESTED BY A LASTMA OFFICER?
Yes, LASTMA officers, like other traffic enforcement agencies, are authorized by law to arrest those accused of committing traffic violations. To avoid being arrested, you must be on the right side of the law so that you can contest the accusation by demanding a court trial. If you are found guilty and are unable to defend yourself, you must pay a summary fine or they must pay damages. You should be aware that LASTMA personnel do not have the authority to detain somebody, only to arrest them. If you are arrested by one of the officers and the charge appears to be irrational, the official can perform one of the following:
He or she can take you to a police station and hold you there while you wait for your case to be moved to a competent court.
He or she can take you to a traffic court or, better yet, a special crimes court.
What is the procedure for filing a complaint against a LASTMA official?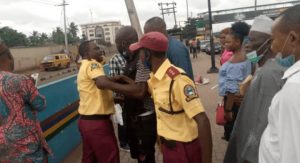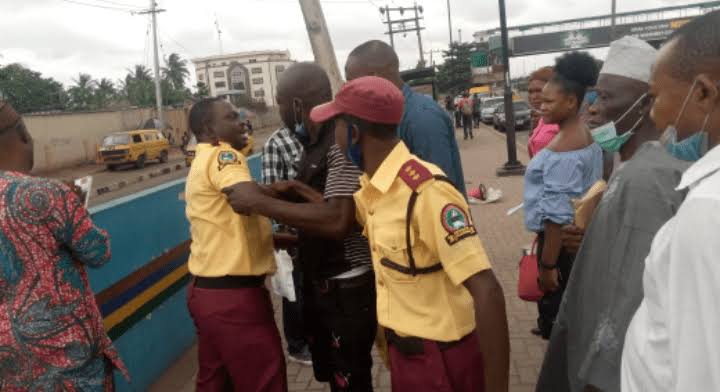 These are the measures to take if you want to express your discontent with a LASTMA official's conduct or activity while doing his or her duties:
Take note of the name of the LASTMA official, which is prominently displayed on their outfit.
Make a note of the date, time, and location of the incident you're complaining about.
Include a cover letter that explains the nature of your complaint and what happened.
If there were witnesses to the alleged act, have them prepare a statement as well.
On the letter, include all of your contact information (as well as the witness's if applicable).
To bolster your complaint, include any additional information such as photos, videos, or documents.
Email it to the LASTMA Command Center at [email protected].
Deliver in person or by mail to LSTC Building, Public Relations Unit, Oshodi Apapa Express Way, Ilupeju, Lagos State.
Obtain confirmation of your complaint's receipt.
If you are right or innocent, you will a receive a response that is satisfactory. That officer may loose his job as well as pay for damages if there is any.
Number to call to report a LASTMA Officer
You can report a LASTMA official for general concerns and a speedy response by phoning the following number to make your complaint against a LASTMA officer.
COMPLAINTS; 08129928503
PROVOST: 08129928469
SURVEILLANCE : 08129928490
GENERAL MANAGER: 08129928550 (SMS)
As you can see, the rules are simple when you have witnesses. As a result, do not hesitate to report any example of extortion of a LASTMA officer. This would act as a check against the LASTMA officers' extreme distortion and intimidation.