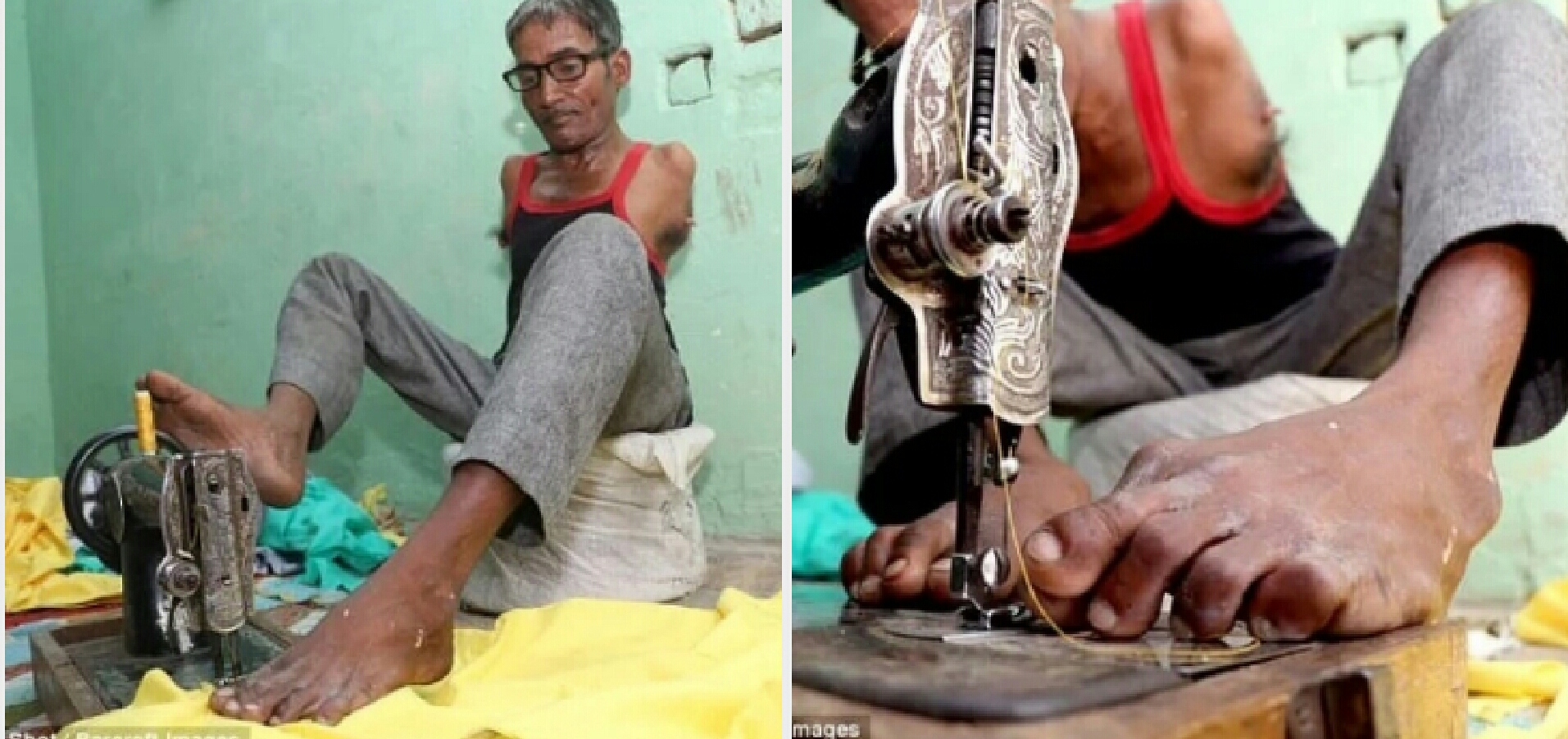 Here in Nigeria tailors are known for two things, having complete hands to sew and having the spirit to disappoint their clients. Well, a certain man born with arms in India has defiled all odds by becoming a tailor. Yes, this man sews with his toes and he is one of the best in India.
Madan Lal, the Armless tailor from India
Madan Lal is A 47-year-old man living in Haryana, India. He has thwarted fate by becoming a professional tailor despite his disability. He was born with no arms. Madan Lal faced many difficulties as he grew up. In an interview, he stated that people mocked him and called him useless
Luckily for Madan, his grandparents loved and cared for him and at the age of 23 he decided to venture into tailoring:
"All I have to do in my life, I do it with my feet; Cut the fabrics, take measurements and sew ".
At first, no one was willing to train him, and so he traveled all the way to a different town in search of a tailor who would give him a chance.
His training was complex at first because of his disability. However, his sheer determination has made him the role model for others with disabilities around the world.
In just six months, Madan became so proficient that he opened his own workshop. Slowly but surely, he managed to convince customers who doubted his ability. He became very famous and his company was a great success. He even teaches people with arms how to sew!
Madan does many other things with his feet like shaving, lighting up his cigar and playing cards with friends
Tags :
Madan
tailor without arms