6 Nigerian celebrities with stretch marks who don't give a f*ck (photos)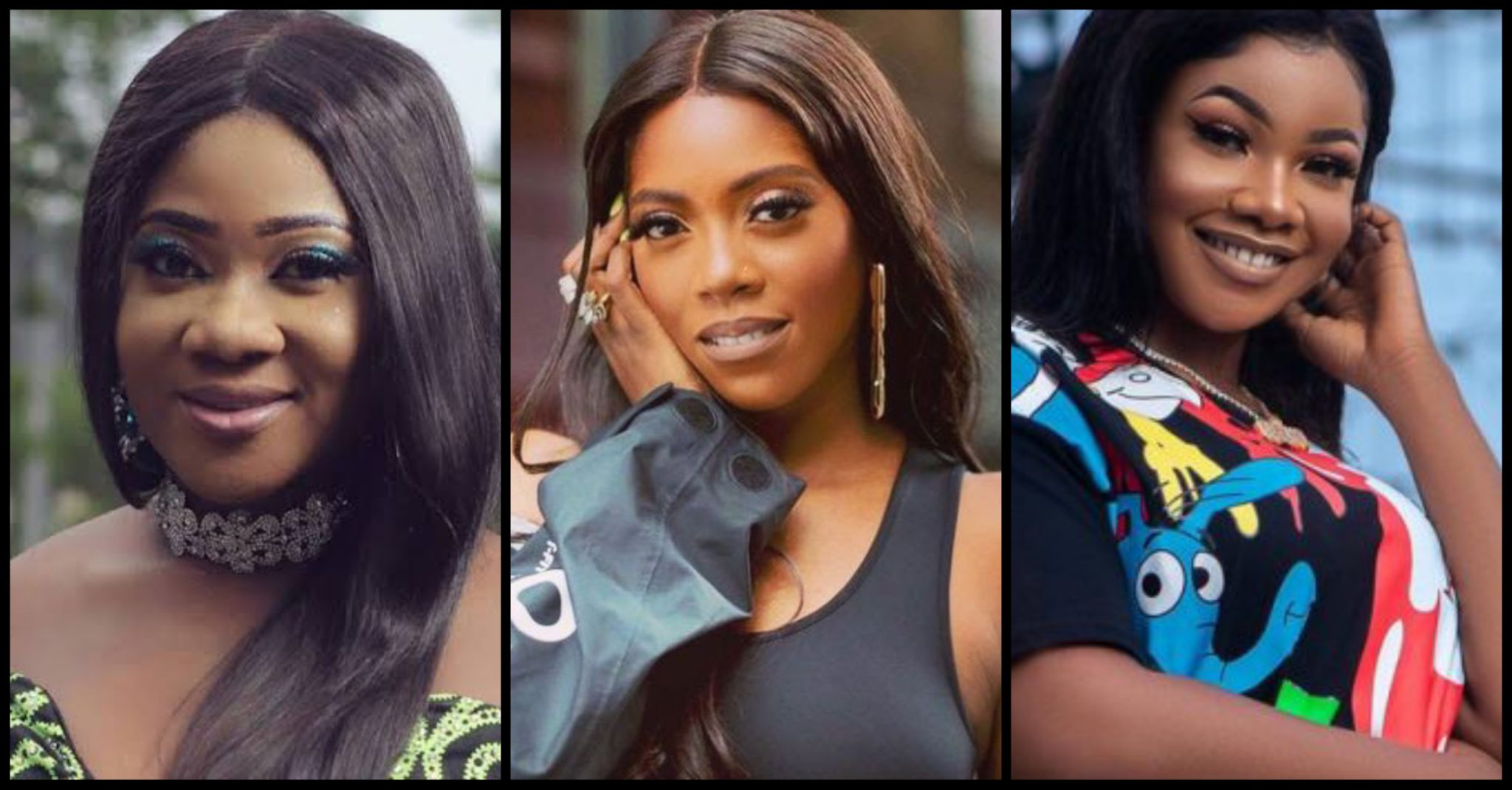 Despite the fact that 80% of women in Nigeria have stretch marks, it is not too often that we see them in the glossy pictures of magazines or Instagram. This is why when see celebs embracing theirs and flaunting them wherever they go, it sends out a message of empowerment. So we're celebrating Nigerian celebrities who are leading the movement of self-love and acceptance by showcasing their natural real-life bodies without a touch of photoshop.
Here are 6 Nigerian celebrities who are serving up some realness and reminding us how normal stretch marks are.
6 Nigerian Celebrities with Stretch marks Who don't give a f*ck
Mercy Johnson
Time and time again, Nollywood actress has proven just how she is proud of her body and her stretch marks. The mother of three once revealed through her Instagram post earlier this year that she is proud of the stretch marks on her tummy which is a sign of motherhood. She constantly encourages her fans to accept their bodies and be proud of it.
Uche Ogbodo
Second of our list of Nigerian celebrities with stretch marks is another Nollywood actress, Uche Ogbodo. Uche shared this photo proudly flaunting her stretch marks, captioned I am a GODDESS aka Queen of SEXY STREET GIRLS. A pleasant reminder that stretch marks are totally normal, while also hinting at her humble beginning of growing up in the streets with    ''Street Girls''.
Tiwa Savage
In an interview with The Beat FM in 2017, Nigeria pop star and mother of one, Tiwa Savage revealed she is proud of her stretch marks and she plans to paint them in different colors. She constantly encourages women to embrace their bodies and love themselves.
Khole
If there is any Nigerian celebrity who continously champions authencity, It's BBNaija Khloe. She is not ashamed of her body and constantly uploads photos of herself flaunting her stripes. While some pour insults on her for showing off her stretch marks, others applaud her and draw confidence from her.
Annie Idibia
Annie Idibia is the third actress on our list of Nigerian celebrities with stretch marks who are not ashamed of it. Earlier this year, she shared this bikini photo from her vacation and captioned it "So proud of the imperfections! the scar and stretch marks from my 2 CS are the best part of this pic. cover yours, I'm proud of mine"…Go girl!
Tacha
Okay so we are officially crowning BBNaija star, Tacha, Queen of the '' don't give a f*ck attitude'' Whether she is posting pictures on Instagram or sharing videos of herself, she is proud of her body. From her time in the Big Brother Naija house to her exit, Tacha who revealed that she got her first stretch marks at the age of 13 never fails to preach about self-love. She loves her body and her fans love her too.
To every woman out there, don't be ashamed of your stretch marks. Your body is not ruined. You are a tigress who has earned every stripes.
Tags :
celebrities with stretch marks
Nigerian celebrities with stretch marks